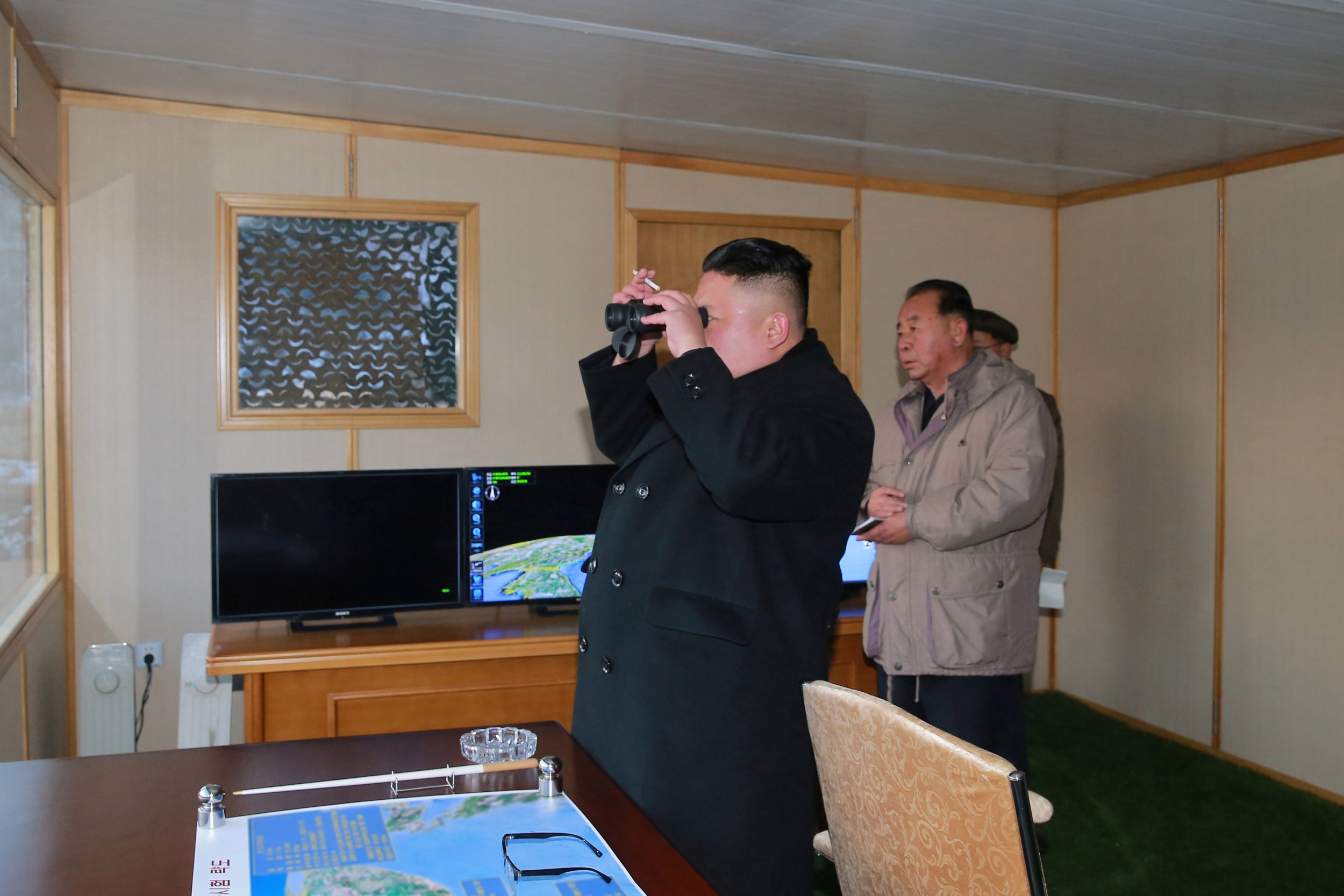 The U.N. Security Council denounced North Korea's weekend missile launch, urging members to "redouble efforts" to enforce sanctions against the reclusive state, but gave no indications of any action it might take.
Pyongyang's test of the intermediate-range ballistic missile on Sunday was its first direct challenge to the international community since U.S. President Donald Trump took office on Jan. 20.
At a news conference on Monday, Trump said: "Obviously North Korea is a big, big problem and we will deal with that very strongly."
Read more: How are North Korea's Neighbors Responding to the Test?
Trump did not speak of any planned response but Washington's U.N. ambassador Nikki Haley said in a statement: "It is time to hold North Korea accountable – not with our words, but with our actions."
She issued the statement after an emergency Security Council meeting on Monday that was called by the United States, Japan and South Korea to discuss the North's missile launch.
U.S., Japanese and South Korean military officials held a teleconference on Monday in which they condemned the launch as "a clear violation" of multiple Security Council resolutions. The United States "reaffirmed its ironclad security commitments" to South Korea and Japan, the Pentagon said.
A South Korean official said the United States has planned to deploy "strategic assets" in upcoming annual military exercises with South Korea because of the increased threat from the North. The exercises usually start in March.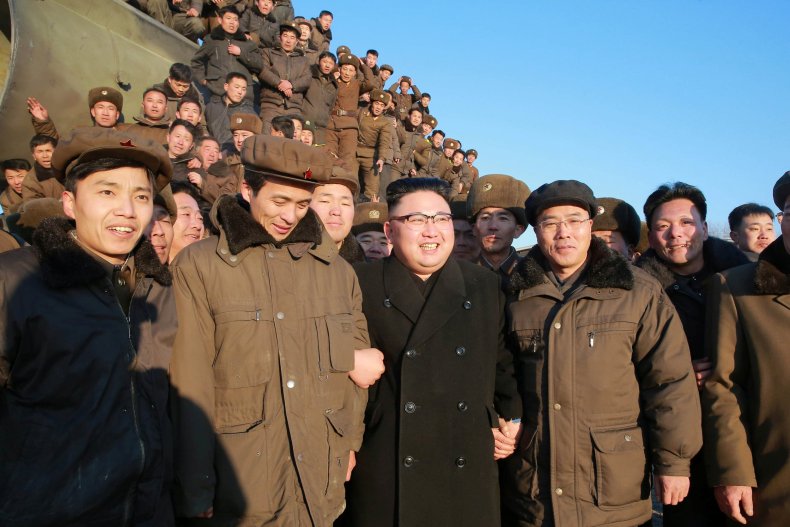 The official did not say what assets might be used. In the past, these have included B-2 bombers, F-22 stealth fighter jets and nuclear-powered submarines.
South Korea's intelligence agency estimates the solid-fuel missile launched by North Korea on Sunday has a range of more than 2,000 km (1,240 miles), according to a lawmaker briefed by the agency. That would bring large parts of China, Taiwan, Japan, Russia and the tip of the Philippines within range.
The North has tested missiles with a range of over 3,000 km (2,000 miles) in the past, but has said it is on the verge of testing an intercontinental ballistic missile (ICBM), which could eventually threaten the continental United States, which is about 9,000 km (5,500 miles) from North Korea.
"We are keeping an eye out, thinking data and technology from the latest test can be applied (to an ICBM)," South Korean Defence Minister Han Min-koo told lawmakers on Tuesday.
He added it was his belief that the new administration in the United States was still formulating a North Korea policy.
North and South Korea are technically still at war because their 1950-1953 conflict ended in a truce, not a peace treaty. The North regularly threatens to destroy the South and the South's main ally, the United States.
The Security Council did not specify what steps might be taken beyond the U.N.-sponsored sanctions regime imposed on North Korea since 2006 over its nuclear and ballistic missile tests.
"The members of the Security Council deplore all the Democratic People's Republic of Korea ballistic missile activities, including these launches," the council said in a statement that also referred to North Korea's missile launch on Oct. 19.
The statement "called upon all member states to redouble their efforts to implement fully the measures imposed on the Democratic People's Republic of Korea by the Security Council."
Japanese Prime Minister Shinzo Abe said on Monday that he expected the Trump administration would adopt a harder line on North Korea.
"I believe that the stance of the United States towards North Korea will become much tougher, that is clear," Abe said on an NHK public broadcasting news program after returning from meetings with Trump in the United States.
North Korea has said any sanctions against its missile or nuclear programs are a violation of its sovereignty and right to self-defense.