Trump U.N. Speech Wouldn't Make Steve Bannon Happy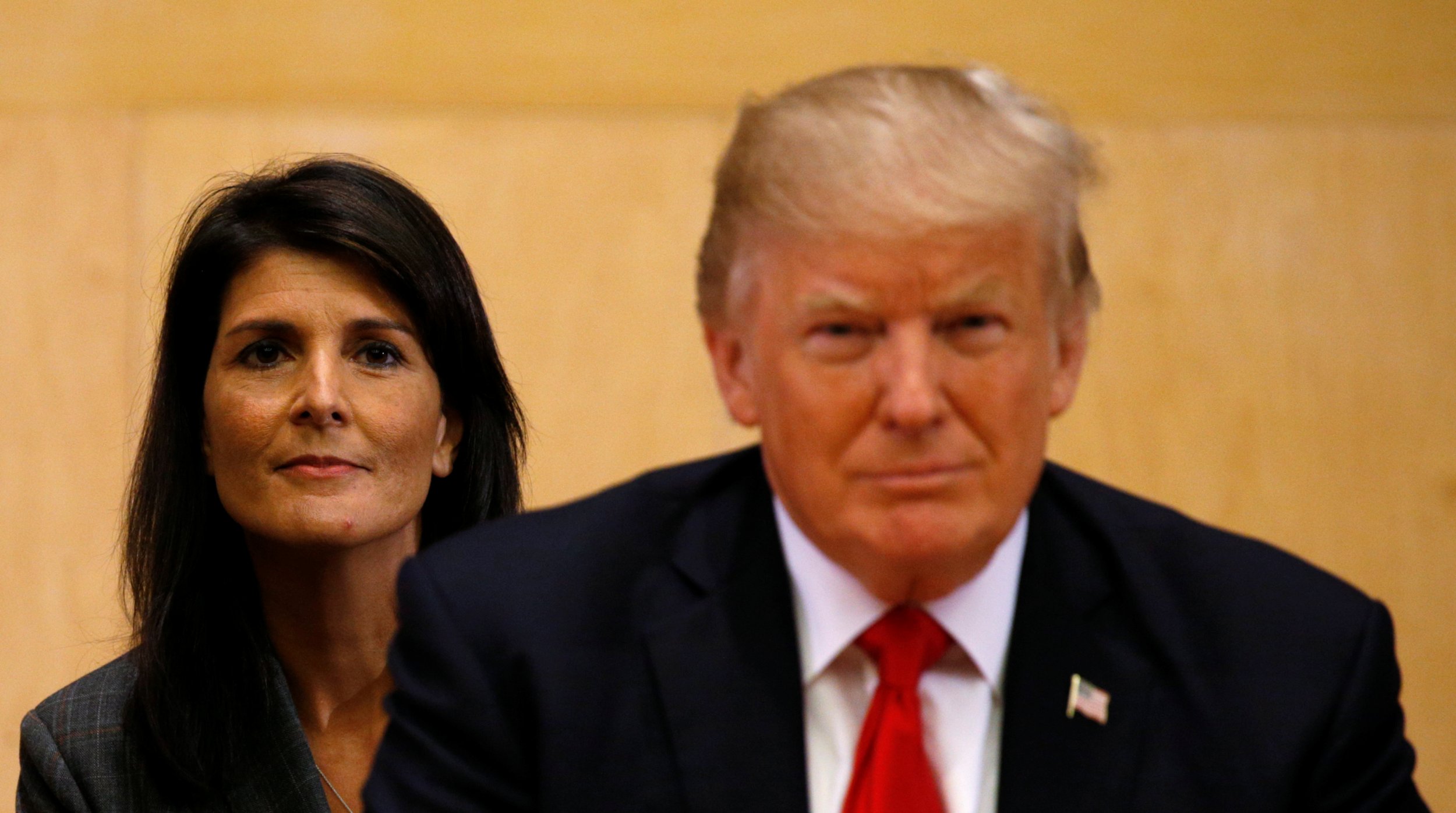 President Donald Trump, for the most part, delivered a measured speech before the United Nations on Tuesday, telling more than 170 world leaders that it was up to them to fight terrorism and the nuclear ambitions of North Korea and Iran, lest the world descend into a "valley of despair."
If you are an Obama-era internationalist with a deep faith in global alliances, it wasn't what you wanted to hear. There was no call to rally against climate change or promote international trade agreements. On the other hand, with its commitment to foreign aid and international cooperation and its interventionist tone, it wasn't a Steve Bannon speech, either.
Related: Donald Trump's history of bashing the U.N. and what it tells us about his speech
The president took a sharp departure from his predecessors, who have addressed the world body since its founding in 1945, laying more emphasis on the rights of nations instead of the usual emphasis on alliances. "The success of the United Nations depends on the independent strength of its members," Trump said, a line that took a step away from the traditional U.S. emphasis on spreading democracy around the world. "We do not seek to impose our way of life on anyone." The statement must surely be comforting to the communist regime in Beijing, to African dictatorships and to Middle Eastern countries that deny rights to women.
In addition to emphasizing sovereignty, Trump focused on security and prosperity. For more than a week, Trump allies have telegraphed these themes, so they came as no surprise to members who heard the president say, "I will always put America first." But he softened that by noting that the leaders who have assembled in New York this week should do the same for their people.
"All nations can be sovereign, prosperous and secure," Trump said.
The speech had its Trumpian touches. He opened by welcoming the leaders to his hometown, New York, rather than the United States, and he offered a familiar mantra of his accomplishments, including record-high stock market levels, and typical exaggerations, such as saying the U.S. economy was experiencing "growth like we've never seen." It's not.
While Trump took a swipe at Russia for its encroachment on Ukrainian sovereignty and at China for creating man-made islands in the South China Sea for its ambitious military, he saved his biggest attack for the "depraved" regime in North Korea that, he charged, "imperils the world with nuclear conflict."
"The United States has great strength and patience, but if it is forced to defend itself and its allies it will have no choice but to totally destroy North Korea," the president said. "Rocket Man is on a suicide mission for himself," he said, using his now familiar moniker for Kim Jong Un.
The language was startling, a rare bit of Trumpian bombast and gonzo in a speech that otherwise adhered to norms of civility and diplomacy. Global leaders responded to the Trump's insults, well, diplomatically. "Trump very often uses strong language. That was also the case now," said NATO Secretary General Jens Stoltenberg.
But if the president struck a reasonably admirable tone, he was lacking in any specifics or new initiatives to get the hermetic regime in Pyongyang to "cease its hostile behavior."
To no one's surprise, Trump also went after Iran—for its support of international terrorism, and for its nuclear ambitions. But Trump did not indicate whether the U.S. would refuse to certify Iran's compliance with a multilateral accord signed by President Barack Obama that put strict limits on its nuclear program.
The president said the U.S. "cannot abide by an agreement if it provides cover" for a nuclear-weapon-ready Tehran, but he stopped short of saying the U.S. would declare Iran is not complying with what he's long lambasted as the "worst deal" America has ever made. He seemed to intimate that he would make a decision soon on whether to uphold Iran's compliance.
In what amounted to a tour of the world, Trump called for a peaceful solution in Syria, vowed to take on the Taliban in Afghanistan and encouraged the formation of safe zones to stem the global flow of refugees from war-torn areas. But, not surprisingly, he laid out few substantive ideas.
And what Trump evaded was as telling as what he touched on: The president avoided engaging the topic of climate change, something that has dominated President Obama's speeches to the same body.
For American nationalists looking for a full-blown retreat from foreign aid, such as Steve Bannon, the president reaffirmed American support for a number of George W. Bush-era programs aimed at reducing HIV and AIDS around the world and limiting human trafficking.
Trump took predictable swipes at the U.N. for its bureaucratic bloat, but he didn't offer the same kind of unrelenting broadsides that marked the tenure of John Bolton as George W. Bush's ambassador to the international body. If you are an internationalist, it wasn't the speech you wanted, and if you are an American isolationist, it's not the speech you wanted. And it wasn't totally crazy or unhinged, which may just mean it was a success.
With Celeste Katz at the United Nations.
This article was updated.