Trump Under Investigation Despite "Complete Vindication" Tweet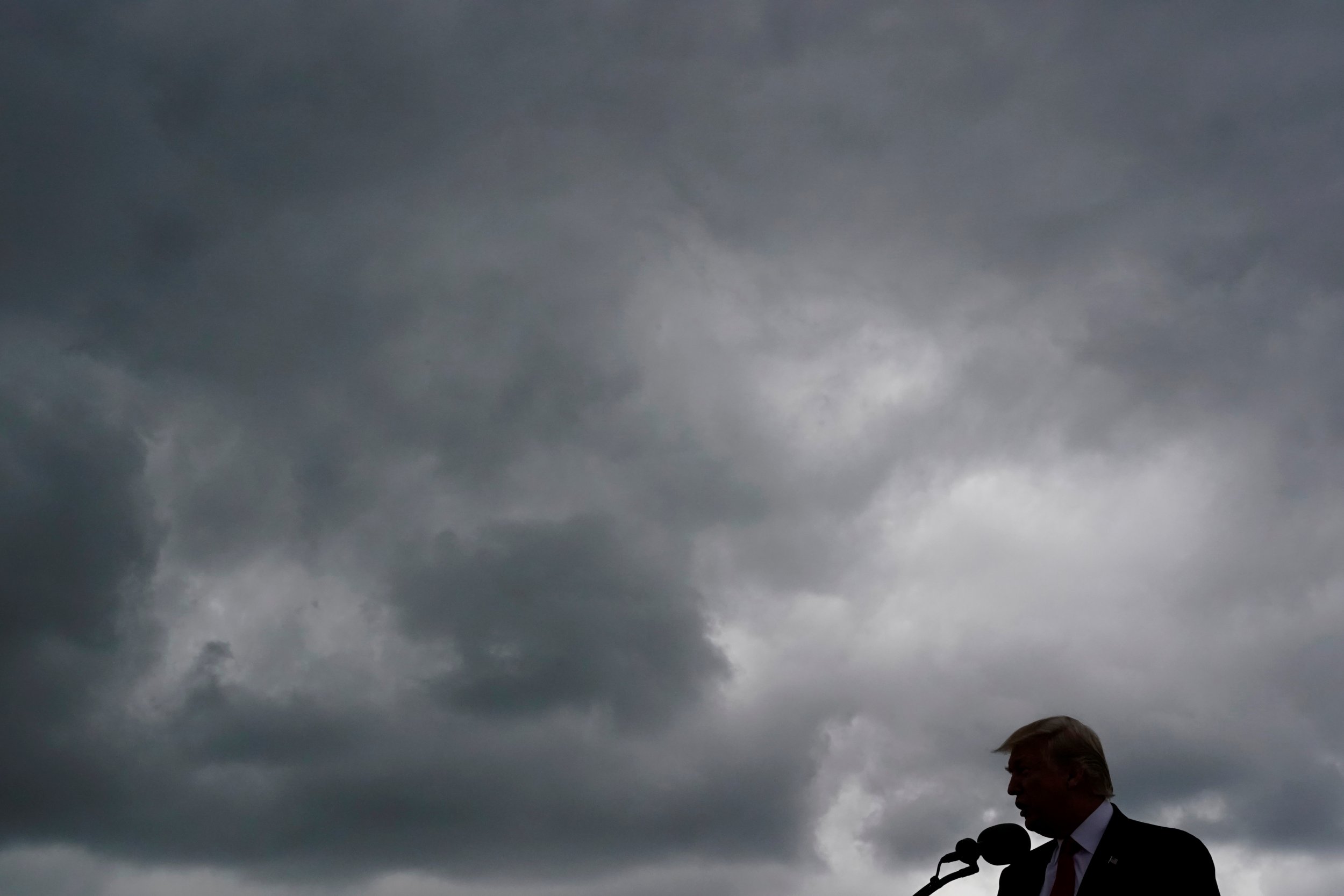 President Donald Trump has expressed relief even after fired FBI Director James Comey testified that Trump had pressed him to drop an investigation into former National Security Advisor Michael Flynn.
"Despite so many false statements and lies, total and complete vindication...and WOW, Comey is a leaker!" the president tweeted early Friday.
Yet the president hasn't been as completely vindicated as he says. During his testimony former FBI Director James Comey said he is "sure" Trump is being investigated for obstruction of justice by special counsel Robert Mueller. Mueller, also a former FBI chief, was one of Comey's mentors at the bureau.
Trump reportedly told his legal team "I was right," after watching 45 minutes of Comey's testimony with his lawyer, Marc Kasowitz, and Defense Secretary Jim Mattis on Thursday, according to The New York Times.
Trump's son Donald Trump Jr. went on the offensive with a stream of tweets calling Comey's character into question and later appeared on Sean Hannity 's show on Fox News to declare that his father's legal woes were now over.
Read more: Donald Trump Jr. goes on tweetstorm during Comey hearing
"I think now that this is all passed, he can go back to doing what he promised he was gonna do," said Trump Jr. "There's no clouds. Nothing getting in his way. There's no obstructionist."
Trump said his father was vindicated because Comey revealed himself as a leaker. Comey testified he asked a friend to read his unclassified memos to a New York Times reporter May 16. Comey said he did this in hopes that a special counsel would be appointed to the Russia investigation.
The FBI is currently investigating Trump's campaign team and his associates and whether they played any role in colluding with Russia's attempts to influence the 2016 election. Former adviser NSA Flynn was being investigated for his contacts with Russian officials.
Trump felt vindicated by Comey's written statement and testimony revealing the president was personally not under investigation. In March and April Trump urged Comey to "lift the cloud" around the Russia investigation and go public with this information on several occasions, Comey testified.
The former FBI director said he thought that would be inappropriate because Trump could potentially come under investigation later because the FBI is looking into his campaign team. Comey said there would be a duty to correct his statements if Trump became the subject of the probe.
When Comey was asked directly whether he believes President Trump colluded with Russia, he said he could only answer in a closed session with Senators later that day.
Trump met with Russia's foreign minister Sergey Lavrov the day after Comey was fired and said that a "great pressure" around the investigation had been "taken off."
However, Comey testified that Trump pressured him to drop the investigation, a charge of obstruction of justice that would be necessary for special counsel Robert Mueller to investigate. The former FBI chief said Trump asked him to "see your way clear to letting this go, to letting Flynn go."
Comey, and many legal experts, interpreted this as the president requesting the FBI drop part of its federal investigation into Flynn.
Early this week former House speaker and Trump strategist Newt Gingrich said the president is "infuriated at a deep-gut, personal level that the elite media has tolerated [the Russia story] and praised Comey."
Trump could not "let some guy like that smear him without punching him as hard as he can," Gingrich said.