Trump at United Nations Live Stream: When And Where to Watch President Address the U.N. General Assembly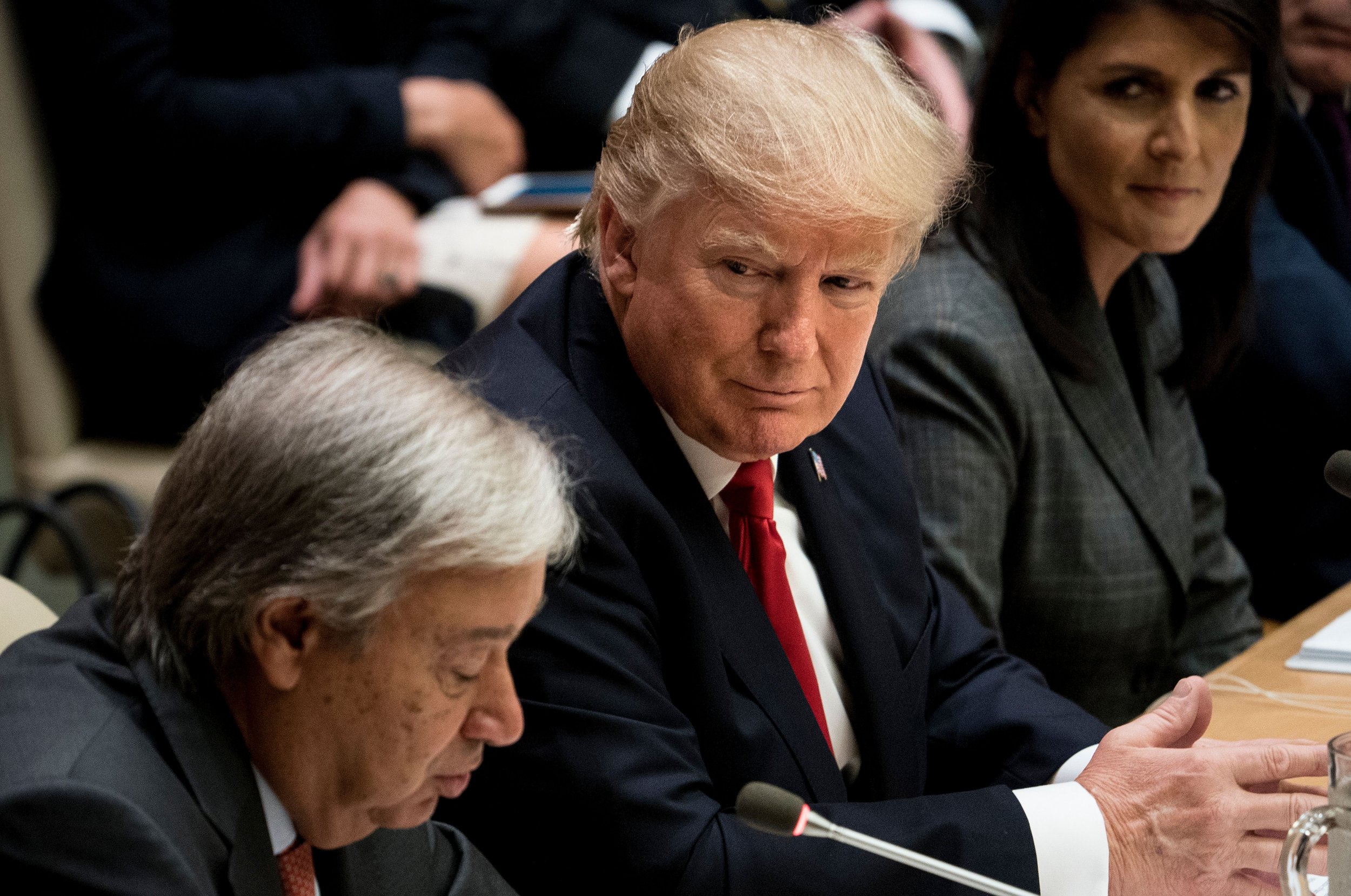 President Donald Trump's "America First" foreign policy will be unveiled in full force Tuesday as he makes his first, much anticipated speech to the United Nations' annual General Assembly.
The first day of addresses by leaders from member states will begin at 9:00 a.m. with Trump expected to make his address fourth in the running order. He will speak after United Nations Secretary-General António Guterres, U.N. President Miroslav Lajčák and the President of Brazil Michel Terner at around 10:30 a.m.
Read More: United Nations: What's President Trump up to as the General Assembly begins?
The leaders of the 193 member states of the United Nations began arriving in New York on Monday. While this will be President Trump's first address to the General Assembly, he has already called out the the body for its lack of efficiency at a discussion on potential reforms. He also demanded the United States, the largest contributor to the U.N., get more of a return in exchange.
"In recent years, the United Nations has not reached its full potential due to bureaucracy and mismanagement," Trump said. "We are not seeing the results in line with this investment," he added.
In his speech today, officials have indicated Trump will address the international threats posed by North Korea and Iran. Twice in the past five weeks, the 15-member Security Council has followed the U.S. lead and unanimously boosted sanctions against North Korea.
A senior White House official, briefing reporters on the contents of the speech, said Trump would single out North Korea for "destabilizing, hostile and dangerous behavior," Reuters reported.
Combining the threats posed by North Korea and Iran the official added: "Theirs is a shared menace and nations cannot be bystanders to history and if we do not confront the threats now, they will only gather force and become more formidable."
French President Emmanuel Macron will, like Trump, make his first address to the United Nations General Assembly today. Muhammadu Buhari, the president of Nigeria, Recep Tayyip Erdoğan, president of Turkey, Benjamin Netanyahu, the Prime Minister of Israel, and Abdel Fattah al-Sisi of Egypt will also address the assembly today.