The Most Shocking Parts of the Trump University 'Sales Playbook'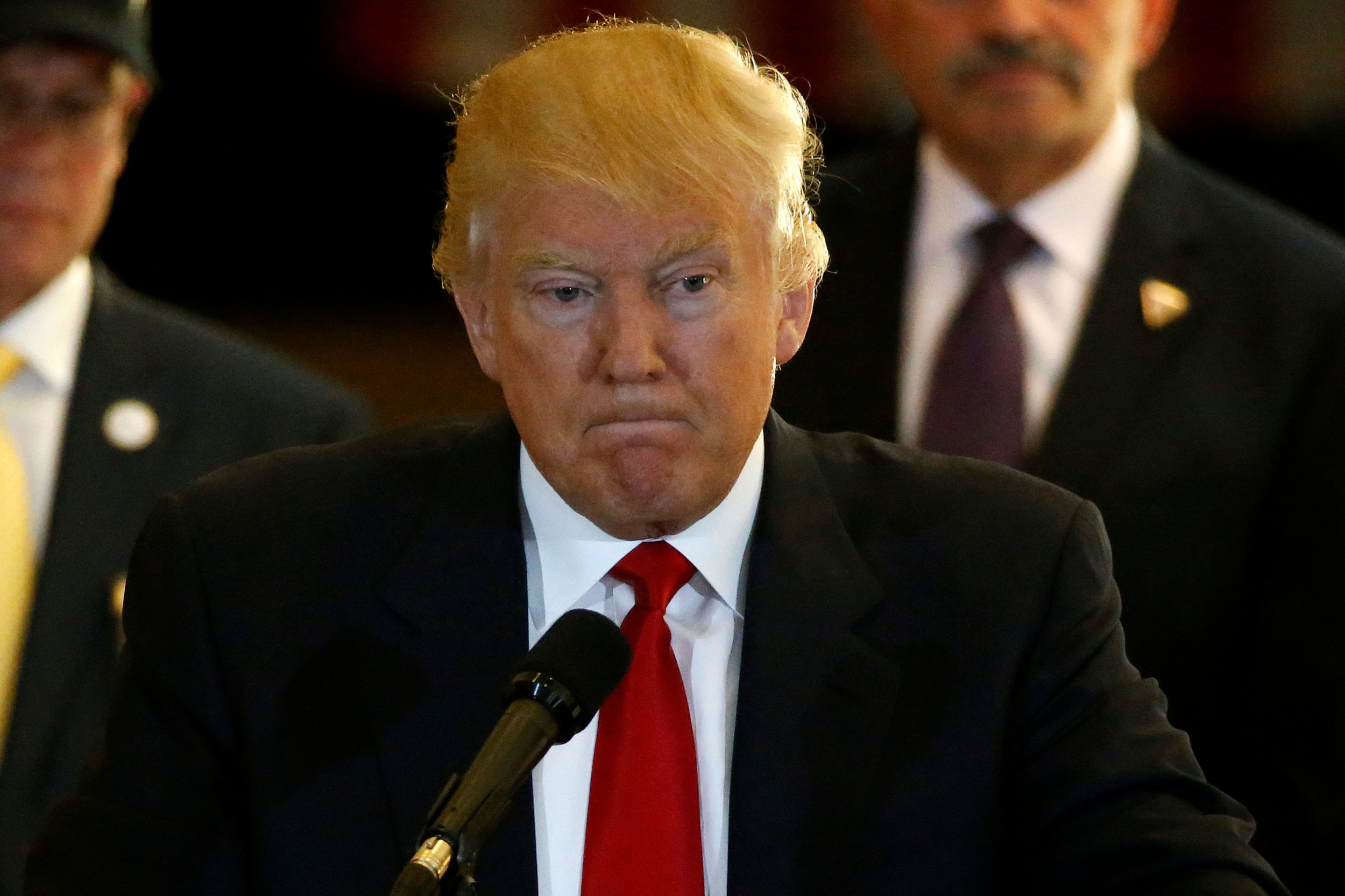 Former employees and students of Trump University, Donald Trump's now-defunct, unaccredited clearinghouse for real estate courses, declared the business a scam in testimony released as part of a class-action lawsuit. In the sworn testimony recently unsealed by U.S. District Court Judge Gonzalo Curiel, two former employees described Trump University as a get-rich-quick scheme orchestrated by the reality TV star at the expense of the financially unsavvy.
The testimony, along with newly released "sales playbooks," shows the aggressive sales tactics Trump's employees were trained to use on the unsuspecting. The pitch began with a free 90-minute seminar designed to coax customers into paying for more courses. The prices of these courses ranged from $1,495 for the "Profit From Real Estate Workshop" to $34,995 for the "Trump Gold Elite" package, a three-day retreat.
Hundreds of documents were unsealed as part of an ongoing fraud lawsuit brought by the New York attorney general claiming Trump bilked students out of more than $40 million. Here are five of the most shocking tactics Trump used to push Trump University courses on Americans.
1. Trump U salespeople encouraged students to put tuition on credit cards and open new credit cards if they were already maxed out.

2. Trump's distrust of the media extended to his businesses. Trump U salespeople were told not to talk to reporters under any circumstances. "Reporters are rarely on your side and they are not sympathetic."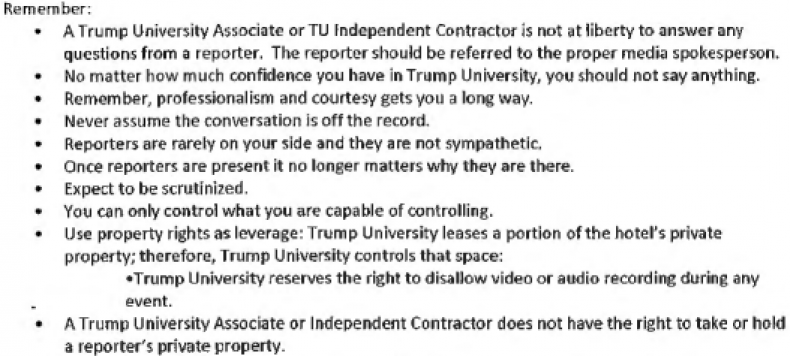 3. Trump U salespeople were told to encourage prospective buyers to take money from their retirement savings to pay for Trump U courses. "Money is never a reason for not enrolling in Trump University; if they really believe in you and your product, they will find the money," one playbook says.

4. Trump U salespeople were encouraged to take prospective buyers on a "rollercoaster of emotions," a mishmash of pop psychology and time-honored aggressive selling.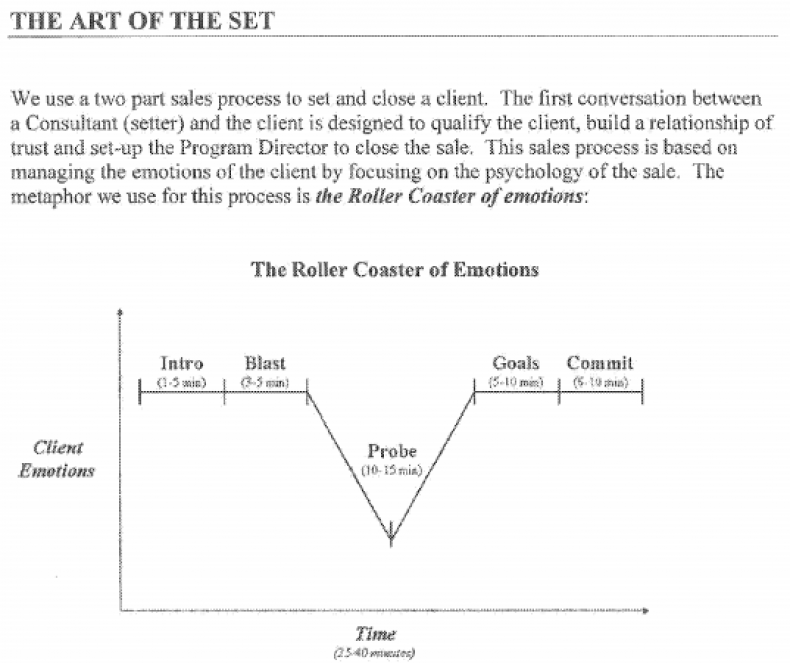 5. In 2007, Trump U salespeople were instructed to tell potential buyers they didn't expect a major downturn in the housing market. The housing market crashed in 2008.