Good News for Trump: He's Still Massively Unpopular but So Is the Rest of Washington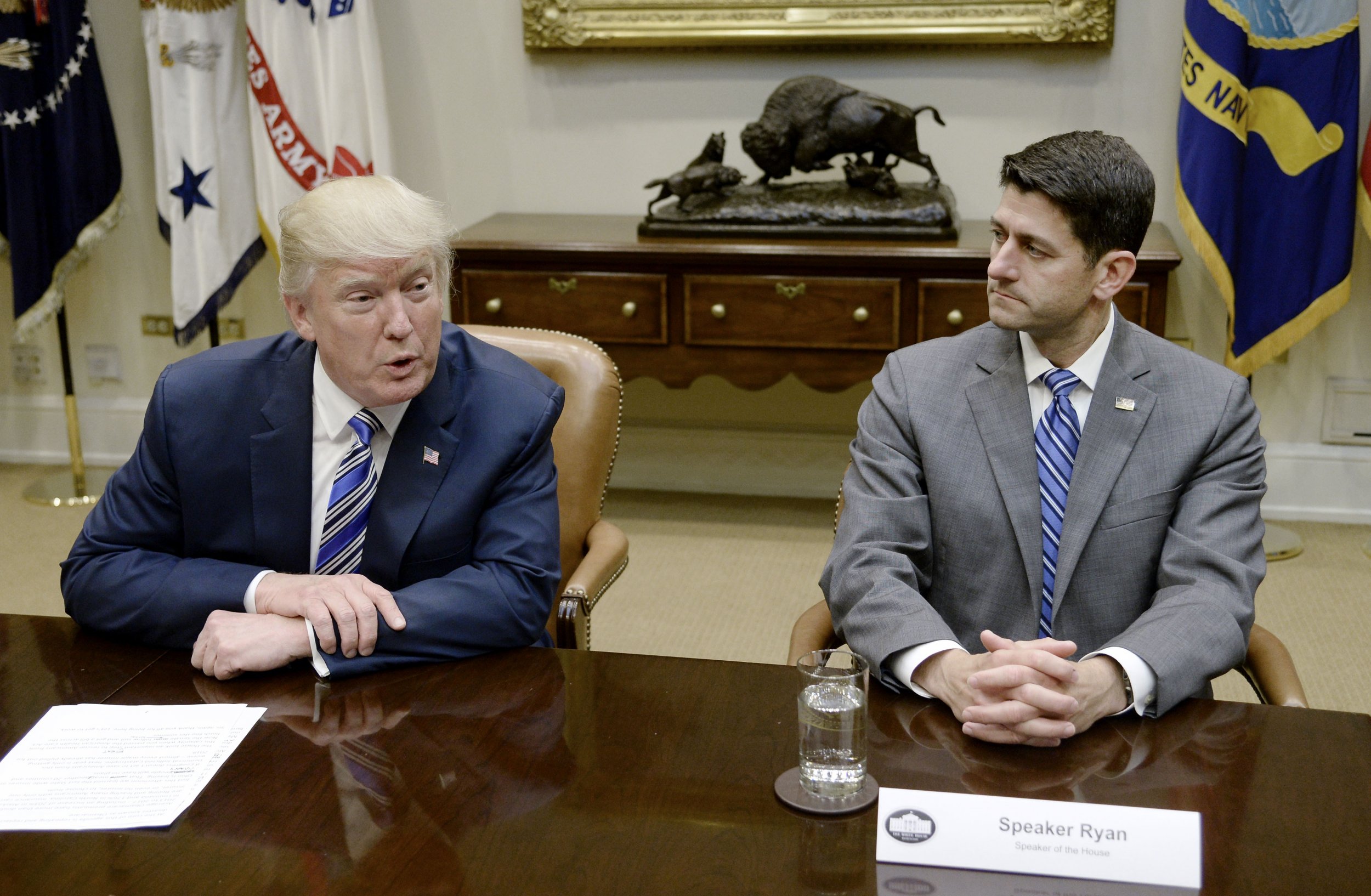 Finally, a poll has arrived to deliver some good news, of sorts, for Donald Trump. While the president remains massively unpopular, he is far from alone in that regard in Washington, D.C. Indeed both the Republican and Democratic leaders in the House are disliked even more by voters, according to a NBC News/Survey Monkey poll released Thursday.
Related: Trump says his tax reform plan is good for the little guy. It's not
The survey found just 36 percent of the 10,129 adults questioned from August 24 to August 29 had a favorable view of Trump. Perhaps even more damning, while 19 percent said they had a strongly favorable impression of the president. 48 percent responded that they held a strongly unfavorable view.
It was in large part the public's dissatisfaction with establishment politicians that helped propel Trump and his populist message into the White House. And, despite setting record approval rating lows, more than seven months into his presidency that distaste for the Washington elite remains very much intact.
Republican House Speaker Paul Ryan, who Trump recently criticized over upcoming efforts to raise the debt ceiling, is liked even less than the president, with only 5 percent of voters having a strongly favorable opinion of the Wisconsin congressman. Overall, 31 percent have an at least somewhat favorable impression of Ryan, compared with 63 percent who hold an unfavorable view.
Democratic House Minority Leader Nancy Pelosi fared no better in the poll. Indeed, she was even less popular than her Republican counterpart. Thirty-eight percent held a strongly unfavorable impression of the California representative, and just 30 percent indicated they had an even somewhat favorable view.
Pelosi, who has been the Democratic leader in the House of Representatives since 2003, has in recent months faced calls from some in her own party to step down to allow a fresh face to take on the role. Democrats are still grappling with the challenge of how to effectively respond to Trump's presidency. Despite the president's widespread disapproval ratings, Democrats are viewed unfavorably by 54 percent of voters. Just 10 percent have a strongly favorable impression.
Still, voters hold Republicans in even lower regard. With only 7 percent viewing the party in a strongly favorable light, a total of 61 percent have an unfavorable impression.