Trump 'Is Unraveling': What a Yale Psychiatrist Told Lawmakers on the President's Mental Health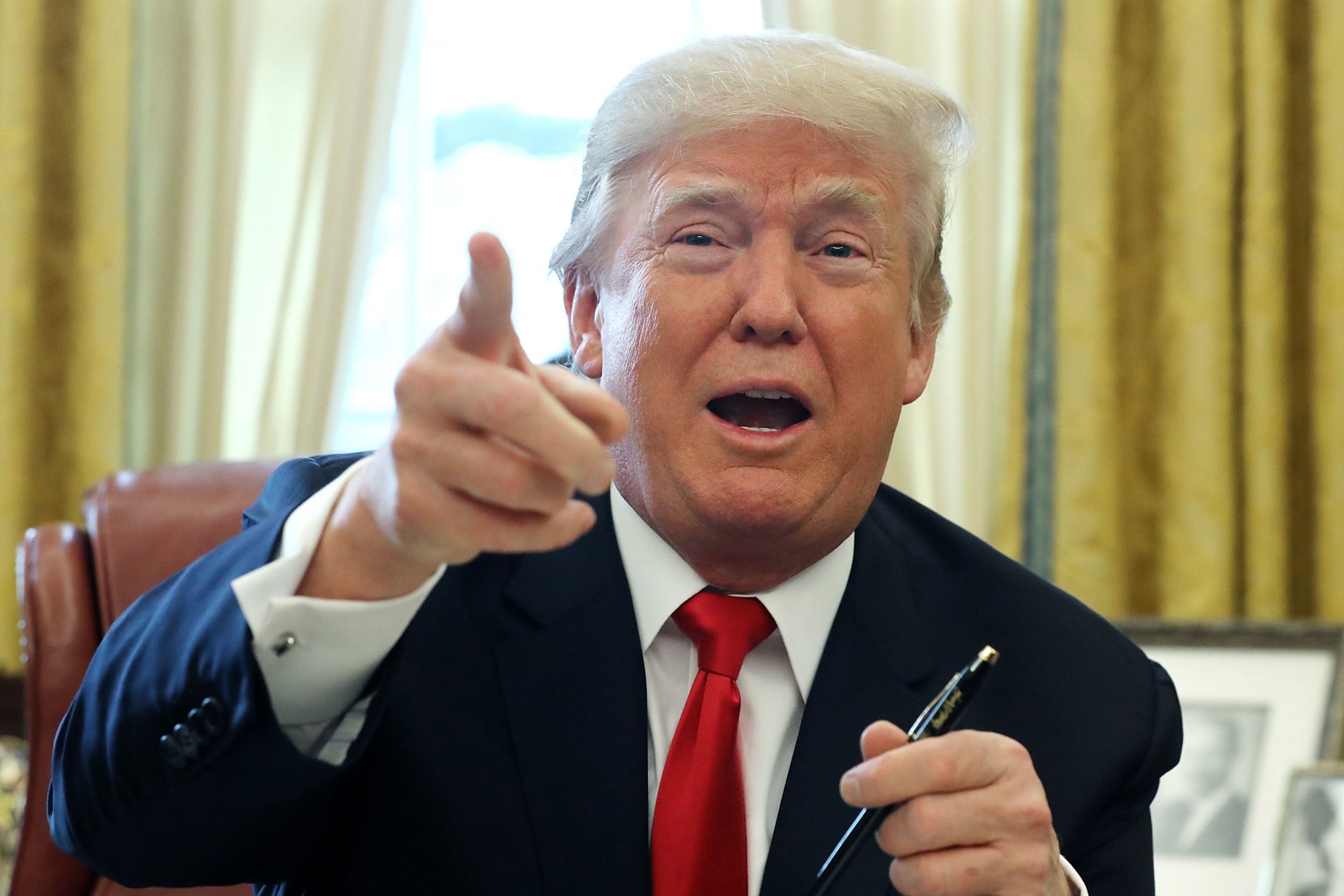 A Yale psychiatrist who spoke to more than a dozen lawmakers about Donald Trump's mental health believes the president is "unraveling" and "falling apart under stress."
Yale University psychiatry professor Bandy X. Lee, who hosted meetings with one Republican and a handful of Democrat politicians in December, said in an interview with Politico published Wednesday that Trump's tweets were an indication of his inability to cope with the pressures of the presidency.
He is "going back to conspiracy theories, denying things he has admitted before, his being drawn to violent videos," Lee told Politico.
"Trump is going to get worse and will become uncontainable with the pressures of the presidency," she added, having warned lawmakers: "He's going to unravel, and we are seeing the signs."
Her comments are particularly pertinent following Trump's now infamous nuclear button tweet, in which he boasted of the U.S.'s nuclear capabilities in a tweet aimed at North Korean leader Kim Jong Un.
"North Korean Leader Kim Jong Un just stated that the "Nuclear Button is on his desk at all times." Will someone from his depleted and food starved regime please inform him that I too have a Nuclear Button, but it is a much bigger & more powerful one than his, and my Button works! " Trump tweeted on Tuesday evening, in a move that prompted concern over the increasingly fiery rhetoric between Trump and Kim.
The tweet also raised questions about the president's seemingly reckless attitude towards the potential of a nuclear strike, with Lee suggesting "the rush of tweeting is an indication of his falling apart under stress."
The psychiatrist is also the editor of The Dangerous Case of Donald Trump, which looks into the president's "dangerousness" and features interviews with a number of mental health experts.
During her meetings with politicians in December, Lee said the topic of Trump's mental health was of great interest to those who spoke with her.
"One senator said that it was the meeting he most looked forward to in 11 years. Their level of concern about the president's dangerousness was surprisingly high," Lee said.
It is not the first time questions have been raised over the state of the president's mental health, with reports back in November that members of Trump's staff had concerns about him.
Trump's former ghostwriter Tony Schwartz told MSNBC, quoting an unnamed source: "I know that two different people from the White House, or at least saying they were from the White House ... have called somebody I know in the last several weeks to say, 'We are deeply concerned about his mental health.'"
In a Wednesday press briefing, White House press secretary Sarah Huckabee Sanders insisted that Kim's mental health was a far more pressing issue than Trump's.