Trump's 'Unstable' Actions Will 'Create a Crisis,' Adviser to Last Three Republican Presidents Warns
A former adviser to the last three Republican presidents has warned of impending crisis resulting from President Donald Trump's "erratic and unstable" actions.
Posting to Twitter on Saturday evening, Peter Wehner, who advised former President Ronald Reagan as well as both Bush presidents, urged followers to "pray for our country."
"Mr. Trump was emotionally/psychologically unwell when he became president. His condition is clearly worsening. He's becoming more volatile, erratic and unstable. At some point he's going to blow apart. When he does it'll create a crisis," Wehner, who now serves as a fellow at the Ethics and Public Policy Center, wrote.
Retweeting Wehner's warning, MSNBC host Joe Scarborough agreed fully with the former Republican adviser's appraisal of the president.
"Anyone who has known Trump for years, and doesn't have a stake in his political career or the GOP, says the same. He is unwell and has been getting progressively worse over the past 18 months," Scarborough wrote.
Wehner has become increasingly critical of the Republican party under the leadership of Trump. In March, he told "The Axe Files," a podcast from the University of Chicago Institute of Politics and CNN, that he felt "very uncomfortable" calling himself a Republican despite his roots with the political party.
He also criticized Evangelical Christians who wholeheartedly support the president.
"What's happened is that a lot of these prominent evangelical Christians have gone from making a prudential judgment to being the sword and shield for Donald Trump," he said. "They are his most reliable defenders."
A poll by the Public Religion Research Institute conducted the same month found that 75 percent of white evangelicals surveyed had a positive opinion of the president, with just 22 percent viewing him disfavorably.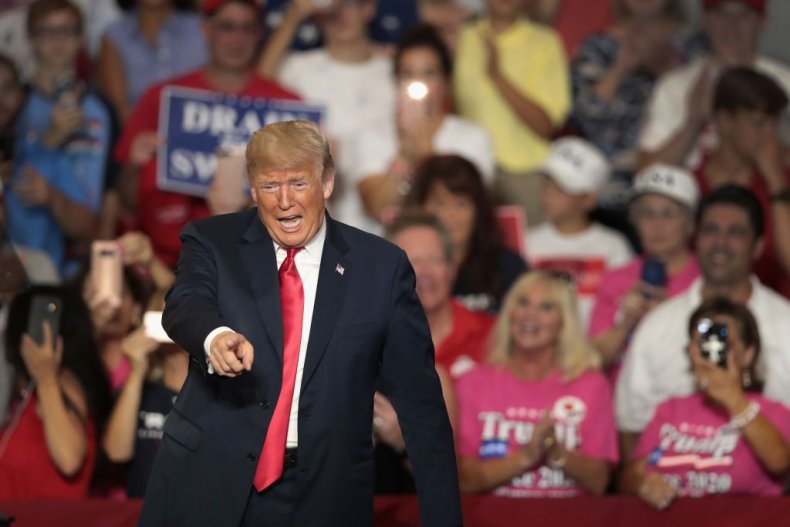 Wehner also penned an op-ed for The New York Times earlier this year titled: "Trump's White House Is a Black Hole."
In the article, he argued that "Trump's chaotic personality can't be contained." He said that the president is fundamentally reshaping traditional Republican views, including the party's position on liberty, free trade and limited government. He also criticized Trump's foreign policy toward Mexico and Russia.
Taking aim at the Republican party as a whole, Wehner said it "has become a destructive and anarchic political force in American life."
"The president and his acolytes are championing conspiracy theories and a sweeping, uncalibrated, all-out assault on our institutions. There is reckless talk by Republicans about 'secret societies,' 'silent coups' and the 'deep state,'" he pointed out.
Pointing to the multitude of changes in his party, Wehner wrote: "That's how institutional corruption happens, from the top down."