Donald Trump Is Unstable and Thin-Skinned, Americans Say in Poll, Backing Up Bob Corker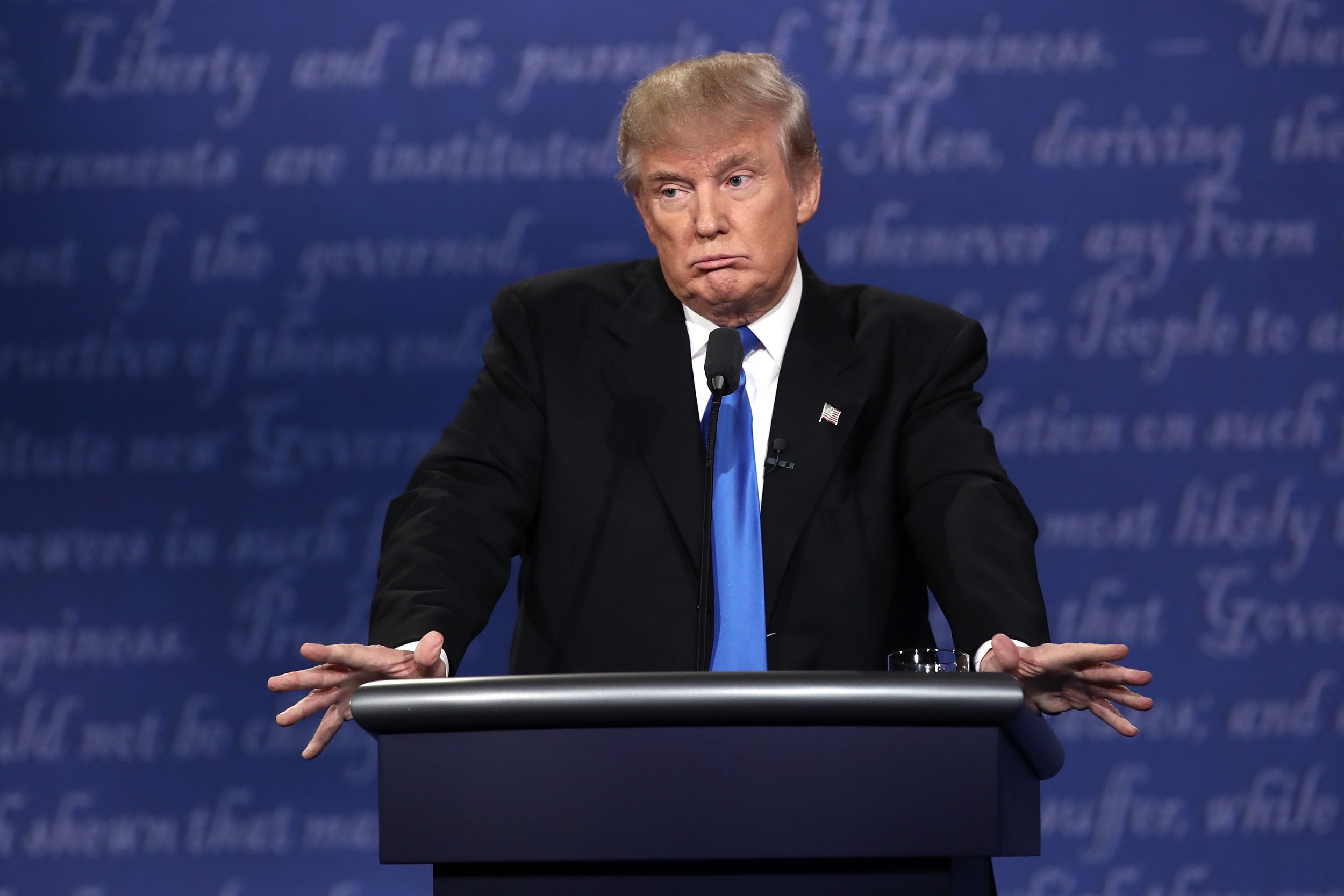 Americans staged a veritable roast of President Donald Trump via a Morning Consult/Politico poll released Wednesday, saying en masse that they think the president is reckless, thin-skinned and unstable.
In addition to more than half of the roughly 2,000 registered voters surveyed earlier this month saying they do not believe Trump is doing a good job as president, large swaths of them also didn't have anything good to say about the tycoon's personality. Fifty-six percent of respondents said Trump is reckless, while 50 percent said he's sexist and 45 percent called him racist.
The numbers even lagged when Americans were quizzed on positive descriptors for the president. Only about 40 percent of people polled said they think Trump is knowledgeable, while roughly one-third of respondents said Trump is stable, "keeps his promises" and "cares about people like me."
The random voters contacted by Morning Consult/Politico aren't Trump's only critics. High-profile members of the president's own party have recently condemned him. For example, Senator Jeff Flake, an Arizona Republican, slammed Trump's "mercurial behavior" in a Tuesday speech announcing his retirement from Congress. He also accused the president of taking "reckless, outrageous and undignified" stances that endanger democracy.
Senator Bob Corker, a Tennessee Republican who is stepping down in 2019, told The New York Times earlier this month that Trump "would have to concern anyone who cares about our nation." He said White House aides spend their days desperately trying to "contain" Trump—an allegation he repeated later, in response to criticism from the president via Twitter.
"It's a shame the White House has become an adult day care center. Someone obviously missed their shift this morning," Corker tweeted on October 8.
Other Republicans have come to Trump's defense. Representative Adam Kinzinger of Illinois likened the conflict between Corker and Trump to a "food fight." During an interview with CNN, he took particular offense to comments Corker made about what he sees as Trump's lack of stability and potential to lead the U.S. to World War III.
"I think that's way overly dramatic, and I think the president has great people around him that are kind of tempering his—whatever he would do internationally, giving him good advice, etc.," Kinzinger said, according to Talking Points Memo. "I don't think he's unstable and everybody's sitting around, going, 'Oh, he's unstable, and we just can't say it because we're running for re-election.'"
Regardless of whether you agree with Kinzinger or the Morning Consult results, remember Trump's history of name-calling. If the president is going to dish it out—like he has to "Rocket Man" Kim Jong Un, "Crooked" Hillary Clinton and "Liddle" Corker—he maybe should learn how to take it.