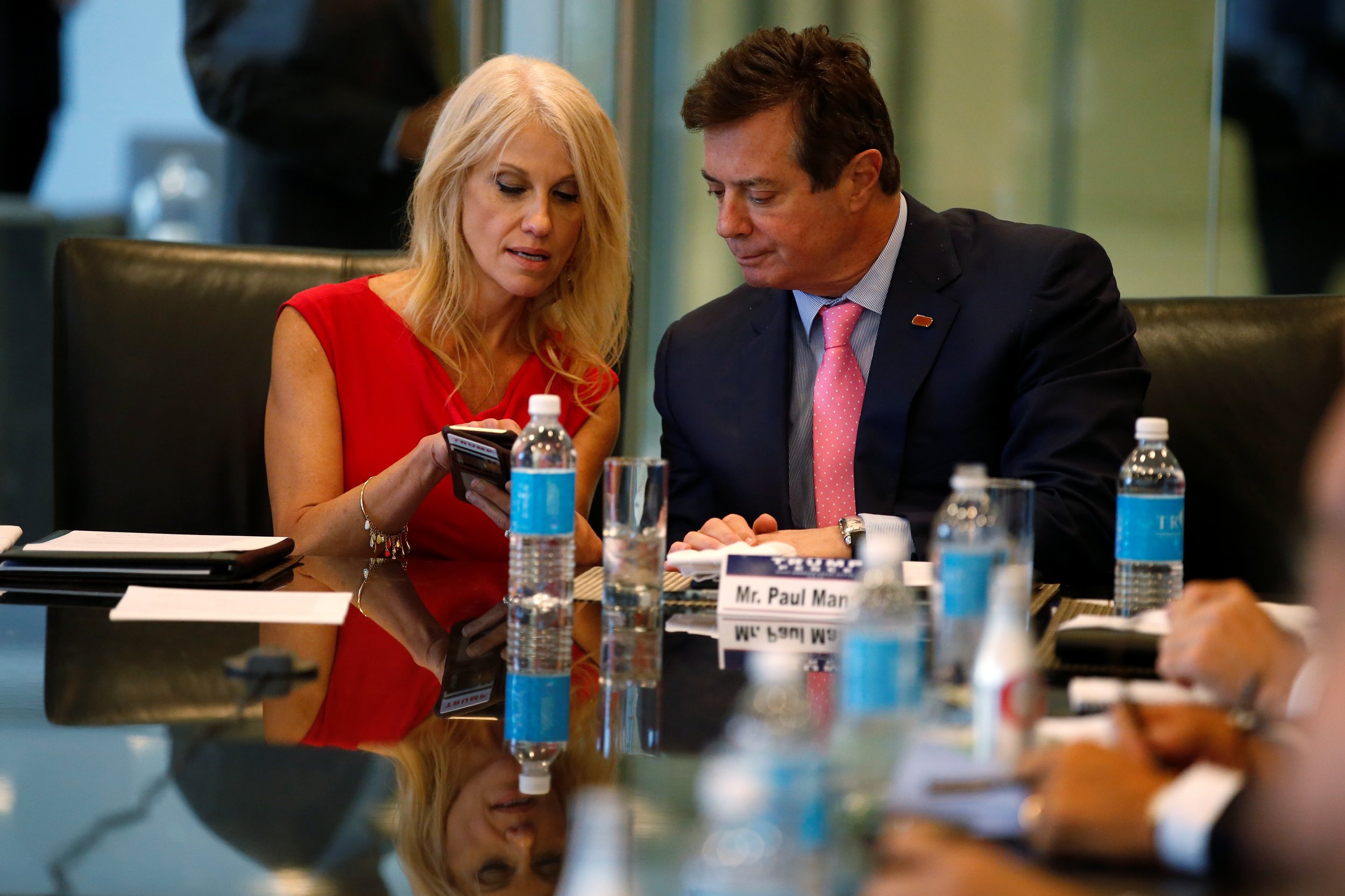 Donald Trump's new campaign manager promised on Thursday the volatile Republican presidential candidate would stick to a more disciplined and uplifting message to voters in the final dash to Election Day without crimping his freewheeling style.
One day after being elevated to the position in Trump's second campaign overhaul in two months, Kellyanne Conway said the candidate's struggling White House bid could preserve his "authenticity" and still move past a long string of controversies to focus on issues.
"We would like to take an uplifting, optimistic, policy-centric message directly to the American people," Conway told CBS's "This Morning" show, adding she was confident the former reality television star could stick to a sharper message.
"The message has to be about substance. It has to be about issues," said Conway, a veteran Republican operative with a reputation as a more pragmatic data-driven analyst who aims to broaden Trump's appeal to women and independent voters.
Wednesday's campaign shake-up also brought on Steve Bannon, a combative conservative who heads the Breitbart News website, as chief executive officer in a move seen as giving Trump a chance to emphasize his unconventional style.
Conway said the more disciplined approach by Trump would not mean jettisoning the real estate developer's more off-the-cuff and unpredictable style.
"We're going to make sure Donald Trump is comfortable about being in his own skin—that he doesn't lose that authenticity that you simply can't buy and a pollster can't give you," she said on CNN. "Let him be him, in this sense."
Trump has fallen behind Democratic rival Hillary Clinton in opinion polls nationally and in vital swing states, raising the prospect of a wipeout in the Nov. 8 election that could hurt Republicans in congressional and state races.
Trump has mostly been unable to extend his appeal beyond white middle-class voters who pack his rallies. He has drawn criticism for comments insulting women, Muslims and Mexican immigrants and for a sometimes dark and pessimistic vision of a struggling United States that has lost its way.
Most recently, even many of his fellow Republicans rebuked him for his prolonged feud with the family of a Muslim U.S. Army captain who was killed in the Iraq war.
Conway said her rise to campaign manager showed Trump valued a more policy-driven approach that would appeal to women and independent voters.
"The way to speak to women and all Americans is through issues. We've got to get away from this content-free campaign and on to the substance," she said.
"He doesn't look at things through a political lens," like traditional politicians, she said of Trump, who has never held elected office. "It's very refreshing that Donald Trump speaks the way Americans speak."
The campaign will be putting two new ads on the air in five states this week, the first campaign ads Trump has aired in the general election, Conway said. He will also continue a series of policy-focused speeches after giving speeches in the last two weeks on jobs, national security and law and order.
"He's going to give these policy speeches," she said on CNN. "You'll see more of those. Next week is immigration week, followed by education week."
On Wednesday afternoon, Trump received his first intelligence briefing from the Office of the Director of National Intelligence.