Trump Urged to Fire 'Weak' Tillerson By Key Middle East Ally, Leaked Emails Show
Leaked emails show that the United Arab Emirates (UAE) lobbied U.S. President Donald Trump to fire Secretary of State Rex Tillerson for not backing the country's blockade of Qatar.
The emails were obtained by media organizations including the BBC and the New York Times. They reported that Trump fundraiser and UAE-linked businessman Elliott Broidy met the president in October 2017, asking him to sack Tillerson. Broidy is also a national deputy finance chairman of the Republican National Committee.
In the emails, Broidy calls Tillerson "a tower of Jello," and says the "weak" diplomat "needs to be slammed" for not supporting the June 2017 diplomatic blockade of Qatar by Saudi Arabia, the UAE and their allies.
Saudi Arabia and the UAE justified the blockade by accusing Qatar of sponsoring terrorism, a claim that Qatar denies. The split put the U.S. in a difficult position as the nations on both sides of the dispute are close American allies.
Broidy's defense company Circinus has millions of dollars worth of contracts with the UAE, according to the Times.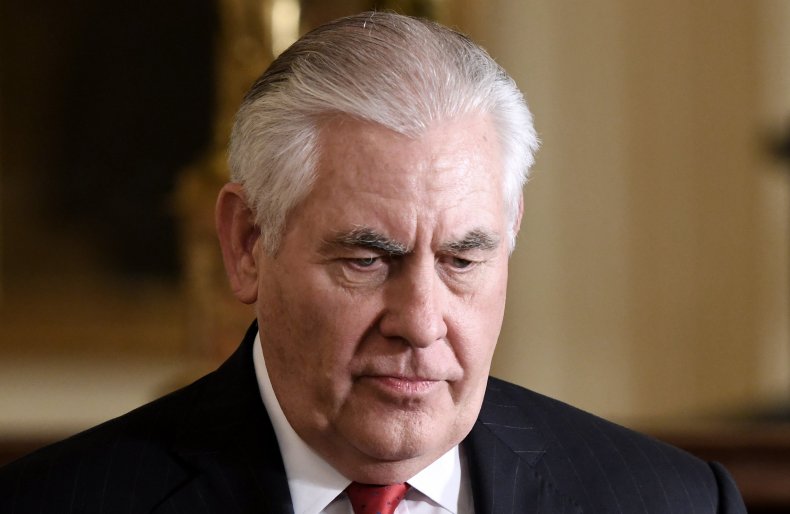 Broidy wrote a memorandum detailing his meeting with Trump, in which he dismissed Qatar as "a television station with a country" in a reference to Al Jazeera, whose media coverage is a key bone of contention for Saudi Arabia and the UAE.
Broidy said that Tillerson, who criticized the blockade, was "performing poorly and should be fired at a politically convenient time."
Broidy also told Trump that Qatar was doing "nothing positive," despite the fact it hosts the U.S. Al Udeid Air Base, which has become the center of Coalition air operations against ISIS.
During the meeting, Broidy promoted a regional counter-terrorism force the UAE was setting up that involves his company, and recommended that Trump meet with Mohammed bin Zayed al-Nahyan, the crown prince of Abu Dhabi and a top UAE military commander.
"I offered that MBZ [the crown prince] is available to come to the U.S. very soon and preferred a quiet meeting in New York or New Jersey. President Trump agreed that a meeting with MBZ was a good idea," one of his emails recalled.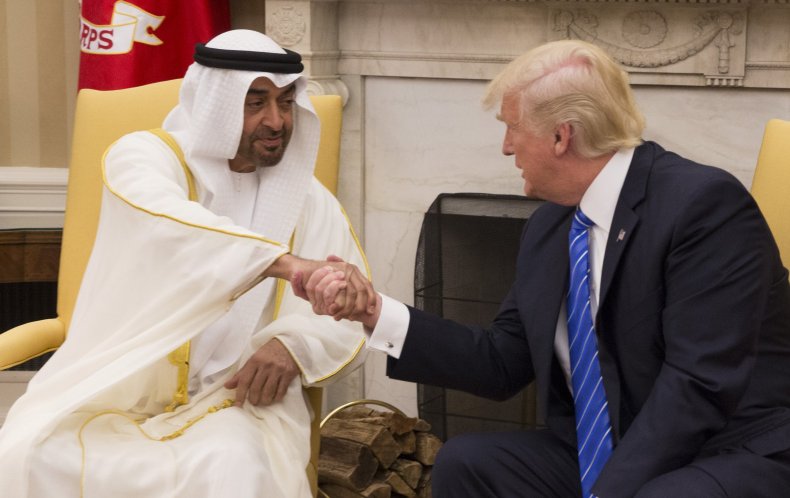 A spokesman for Broidy claimed that Qatar hacked the businessman's emails "to punish Mr Broidy for his strong opposition to state-sponsored terrorism." The spokesman also said that some of the emails "may have been altered," but did not specify how.
Qatari officials told the BBC, "Broidy's baseless accusations are simply a diversionary tactic to distract attention from the serious allegations against himself and his client the government of the United Arab Emirates."
The UAE ambassador to the U.S., Yousef al-Otaiba, also recently had a series of emails leaked. Experts comparing the two hacks told the BBC that there is reason to suspect that Qatar was behind both attacks.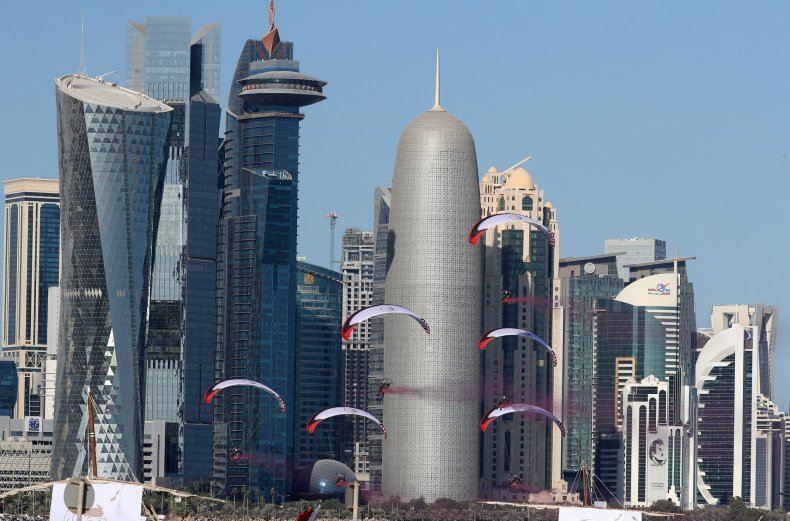 Broidy emailed his account of the Trump meeting to George Nader, a Lebanese-American businessman who has been identified as "a person of interest" in special counsel Robert Mueller's investigation into Russian meddling in the 2016 U.S. presidential election. The BBC quoted sources familiar with the investigation as saying that Nader has recently been questioned by Mueller's team.
In the leaked emails, Broidy also described a separate meeting with Trump's son-in-law and adviser, Jared Kushner. "Jared's demeanor was very passive and pleasant but he seemed to not want to engage on this issue," Broidy wrote.
It has been reported that the Kushner family's company, Kushner Companies, sought Qatari financing for its property on 5th Avenue in New York. When this bid failed, it has been alleged that Kushner lent his support to the blockade in retaliation.