Trump Called the U.S. a Company in Angela Merkel Press Conference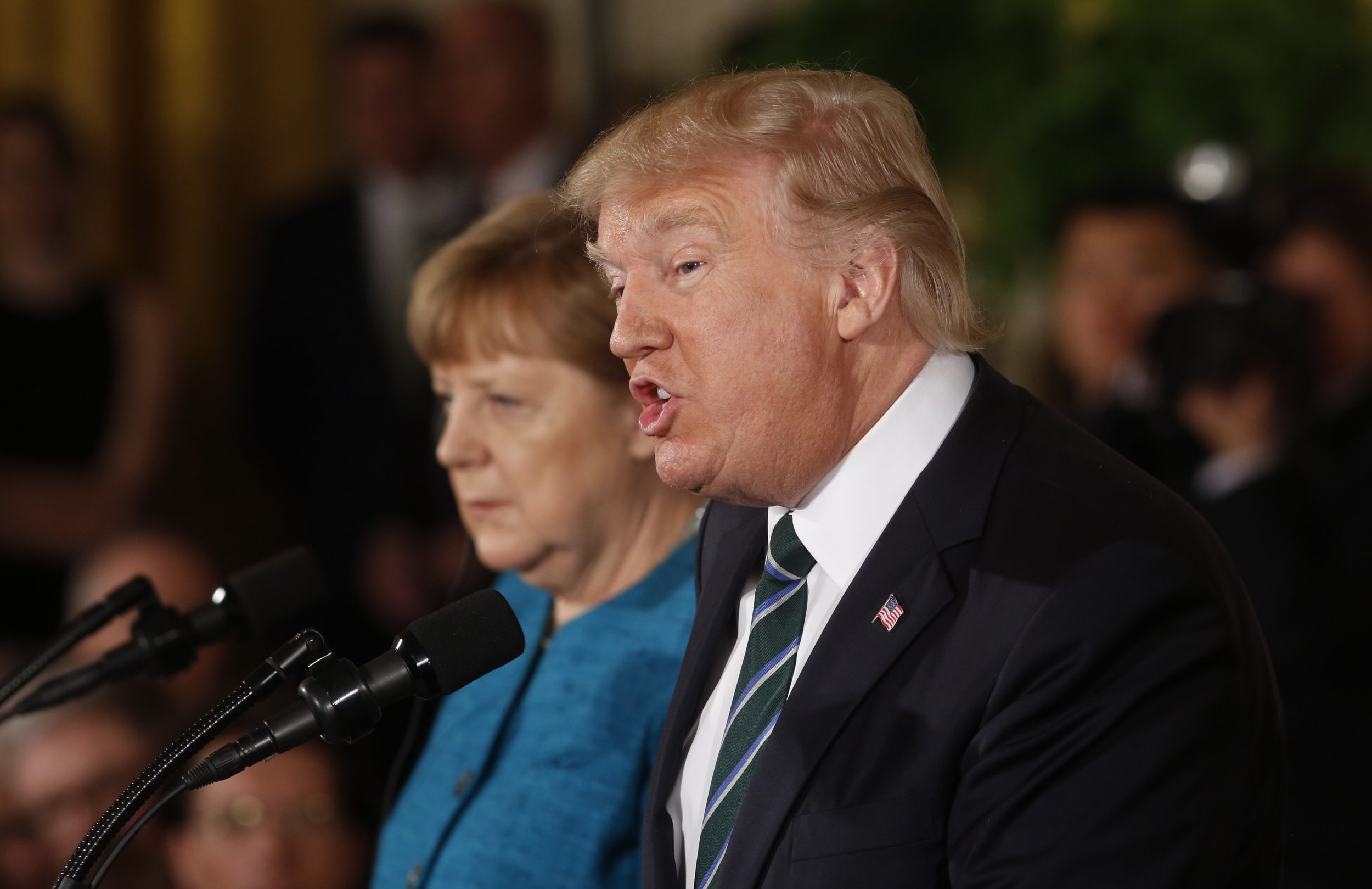 President Donald Trump mistakenly called the United States a company in a joint press conference with German Chancellor Angela Merkel Friday. The visit came as Merkel and other worlds leaders were calling on Trump to uphold the U.S.' free trade deals.
Asked about his isolationism by a German reporter, Trump said, "The United States has been treated very, very unfairly by many countries over the years and that's going to stop."
"We're a very powerful company—country," Trump added, apparently catching his mistake. "We're a very strong, very strong country, we'll soon be at a level perhaps we've never been before. Our military is going to be strengthened, it's been depleted. But I am a trader, I am a free trader, I am a trader that wants to see good for everybody worldwide. But I am not an isolationist but any stretch of the imagination."
Trump has said he might negotiate against open market policies with Mexico, China and other nations. He also threatened to pull funding from NATO if other nations did not meet defense-spending requirements, something Germany's defense minister Ursula von der Leyen slightly pushed back against Friday. She said it's also important to consider which nations are working to achieve peace and sending troops into foreign missions.
"For me the question is who is really providing added value to the alliance," Von der Leyen said.
Trump often touted his credentials as a business during his campaign for the presidency and perhaps old habits do, in fact, die hard.
In October, just days remaining before the election, Trump promised during a ribbon-cutting ceremony that his new, luxe hotel in Washington, D.C. was a model of how he would run the country.
"Under budget and ahead of schedule. So important. We don't hear those words so often, but you will," Trump said. "Today is a metaphor for what we can accomplish for this country."