U.S. and Japan 'Ready to respond' to North Korea Threat, White House Says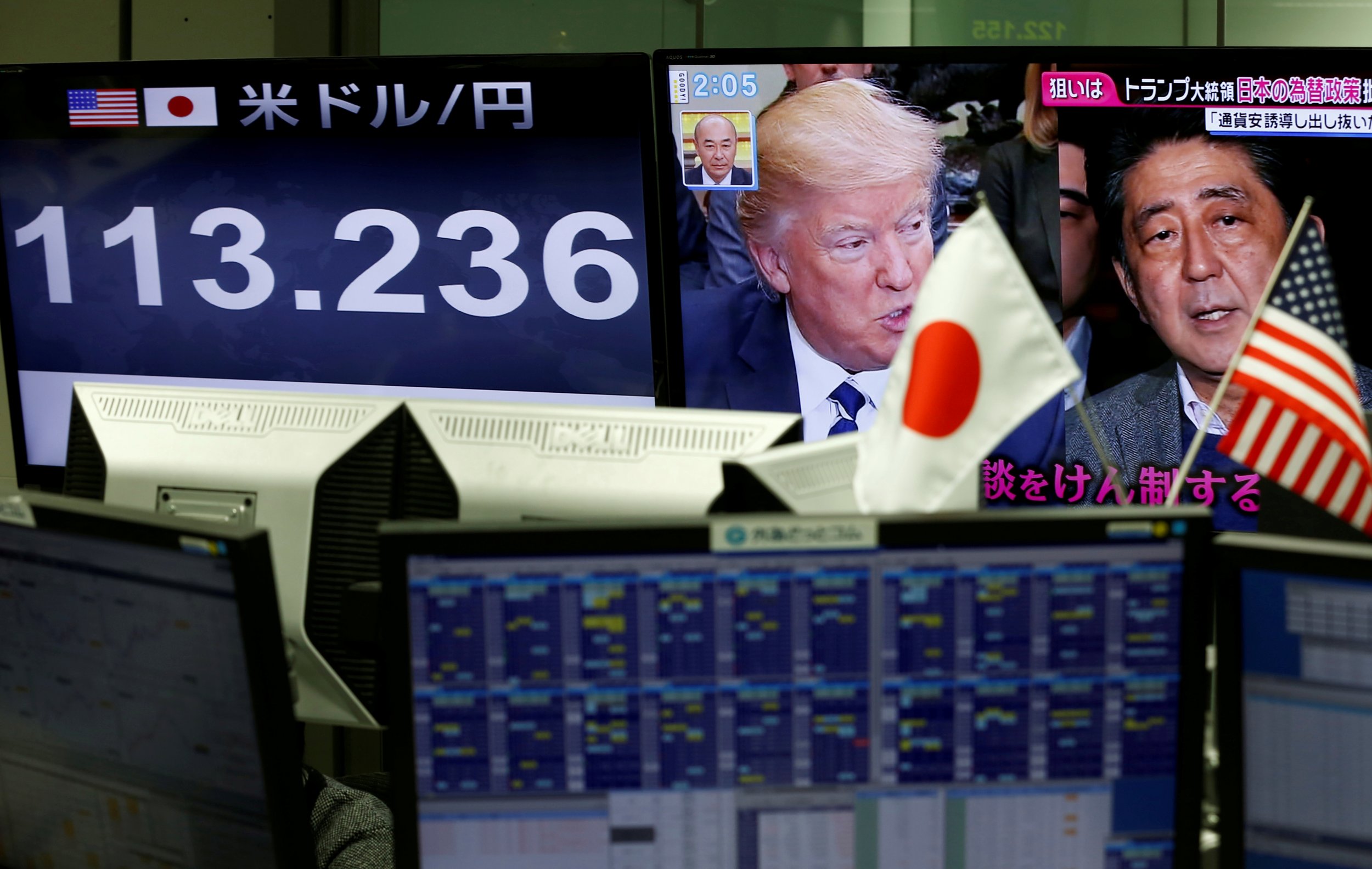 The threat posed by North Korea was a key topic in phone calls between U.S. President Donald Trump and the leaders of China and Japan, along with trade issues, the White House said on Sunday.
Trump spoke with Chinese President Xi Jinping and Japanese Prime Minister Shinzo Abe ahead of expected meetings with the leaders of Asia's two biggest economies at a Group of 20 nations summit in Germany later this week.
"Both leaders reaffirmed their commitment to a denuclearized Korean Peninsula," the White House said of Trump's call with Xi from his resort property in Bridgewater, New Jersey, where he is spending a long weekend.
"President Trump reiterated his determination to seek more balanced trade relations with America's trading partners," it added.
Trump has become increasingly frustrated with China's inability to rein in North Korea, and the reference to trade was an indication the one-time New York businessman may be ready to return to his tougher-talking ways on business with Beijing after holding back in hopes it would put more pressure on Pyongyang.
China's state media reported that Trump and Xi had discussed the "peace and stability of the Korean peninsula", the report said, without elaborating.
"Negative factors" have affected Sino-U.S. relations, and China has already expressed its position to the United States, Xi told Trump, according to a read-out of a telephone call between the leaders carried by state television.
China hopes the United States can handle the Taiwan issue appropriately, in accordance with the "one China" principle, Xi told Donald Trump, the state television report said.
On Thursday, the United States targeted a Chinese bank and sanctioned Chinese individuals and a firm for dealing with North Korea and approved a $1.42 billion arms deal with Taiwan - decisions that angered Beijing.
Trump and Abe, in their call, reiterated their commitment to increase pressure on North Korea.
"They reaffirmed that the United States-Japan Alliance stands ready to defend and respond to any threat or action taken by North Korea," the White House said in a statement.
Trump's separate conversations with the two Asian leaders followed White House talks with South Korea's new president, Moon Jae-in, last week in which the U.S. leader called on Asian powers to implement sanctions and demand North Korea "choose a better path and do it quickly."
During and after a Florida summit with Xi in April, Trump praised his Chinese counterpart for agreeing to work on the North Korea issue and has held back on attacking Chinese trade practices he railed against during the presidential campaign.
But Trump has recently suggested he was running out of patience with China's modest steps to pressure North Korea, which is working to develop a nuclear-tipped missile capable of hitting the United States, and has been considering moving ahead on trade actions.
Trump has been weighing new quotas or tariffs on steel imports for national security reasons and plans to discuss his concerns at the G20. Washington sees excess global production capacity, particularly in China, administration officials say.
And on Sunday a U.S. warship sailed near a disputed island in the South China Sea claimed by China, drawing a rebuke from the Chinese Ministry of Foreign Affairs.
Trump, who held talks with Abe earlier this year at the president's Mar-a-Lago resort in Florida, has forged a united front with the Japanese leader on the need to exert pressure on North Koreato curb its nuclear and missile development.