Donald Trump Says U.S. 'Certainly' Stands by Saudi Arabia, Even as Nikki Haley Admits Crown Prince Was 'Responsible' for Killing Khashoggi
President Donald Trump has reiterated his support for Saudi Arabia, even as his own envoy to the United Nations said the kingdom and its de facto ruler should be held accountable for the slaying of a prominent journalist.
Responding to a question Tuesday on whether the administration stood by Saudi Crown Prince Mohammed bin Salman amid mounting allegations that he ordered the killing of Jamal Khashoggi at the Saudi Consulate in Istanbul in October, Trump told Reuters that "at the time being, it certainly does." The staunch support for Saudi Arabia displayed by much of the Trump administration's senior officials has drawn heightened criticism in the wake of a classified CIA investigation that reportedly indicted the Saudi crown prince in Khashoggi's death.
U.N. Ambassador Nikki Haley, however, said she did not buy Riyadh's attempts to escape blame in the incident during a separate interview that aired Wednesday morning, and that the young royal, along with the entire Saudi government, was culpable in the killing.
"It was the Saudi government, and MBS is the head of the Saudi government," Haley told NBC News, referring to the crown prince by his initials. "So they are all responsible, and they don't get a pass, not an individual, not the government—they don't get a pass."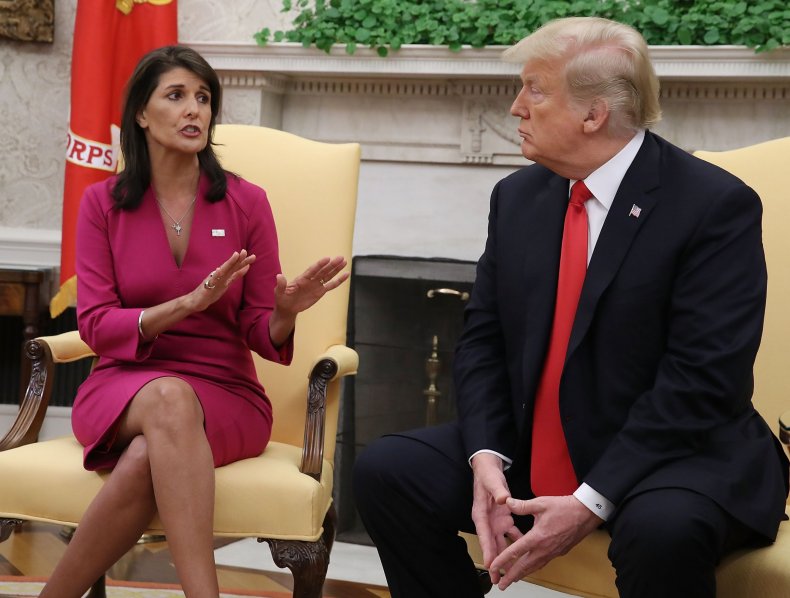 During his interview, Trump referred to Prince Salman as "the leader of Saudi Arabia," which has "been a very good ally." Haley echoed this, carrying the White House line of emphasizing the strategic relationship as a crucial front against Iran. Despite charging the Saudi crown prince and his entire administration with the fate of Khashoggi, who was believed to have been killed and dismembered by Riyadh's agents, Haley recommended more than just a frank conversation with the kingdom's leadership given the geopolitical dynamic.
"We do have to work with them in that case," she said of the Saudis, adding, "I think we need to have a serious hard talk with the Saudis to let them know we won't condone this. We won't give you a pass. And don't do this again."
"And then I think that the administrations have to talk about where we go from here," Haley, who resigned in October and will leave her post at the end of the year, continued. "What I can tell you that's so important is that the Saudis have been our partner in defeating and dealing with Iran. And that has been hugely important."
Washington and Riyadh have accused Tehran of backing a Zaidi Shiite Muslim rebel group known as Ansar Allah or the Houthis, which took control of the Yemeni capital in 2015. A Saudi-led coalition backed by the U.S. has attempted to wrest back control of the neighboring country, but has been largely locked in a stalemate. In the three and a half years since the conflict began, Saudi Arabia and its allies, including the United Arab Emirates, have garnered widespread reports of war crimes.
Already outraged by what they believed to be Prince Salman's assassination of Khashoggi—who fled the kingdom last year after criticizing his government's campaign in Yemen—U.S. lawmakers have defied pleas from the likes of Secretary of State Mike Pompeo and Secretary of Defense James Mattis to advance a measure to restrict the Pentagon's support for Saudi Arabia. A subsequent briefing by CIA Director Gina Haspel only further convinced some Senate leaders that Prince Salman had knowledge of the operation to take out Khashoggi.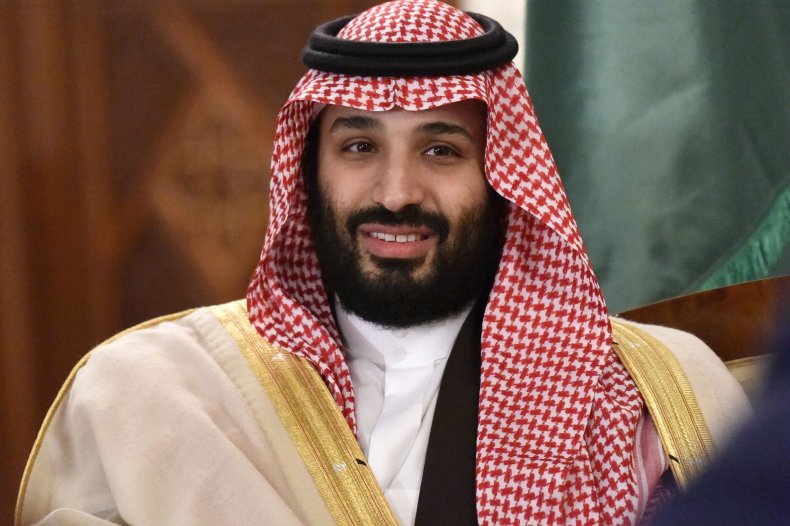 Pompeo, meanwhile, defended the administration's actions during a Wednesday interview with Fox News. He highlighted the White House's decision to enact sanctions on the individuals charged with the killing by Saudi Arabia. Pompeo called Khashoggi's demise "a tragic incident" and "heinous," but maintained that "America has an important ally in the Kingdom of Saudi Arabia," which works "with us on issues that provide security for America and for Israel."
The diplomat refused to implicate Prince Salman directly in the matter, and denied that the CIA, which he led before being named as Rex Tillerson's replacement at the State Department earlier this year, had directly connected Khashoggi's death to the monarch. He then switched the subject to how "Iran is running rampant throughout the Middle East.
"We are working closely with the kingdom to make sure that America is protected," Pompeo said. "That's our interest there."