Trump Sells Make America Great Again Merchandise Through a Canadian Company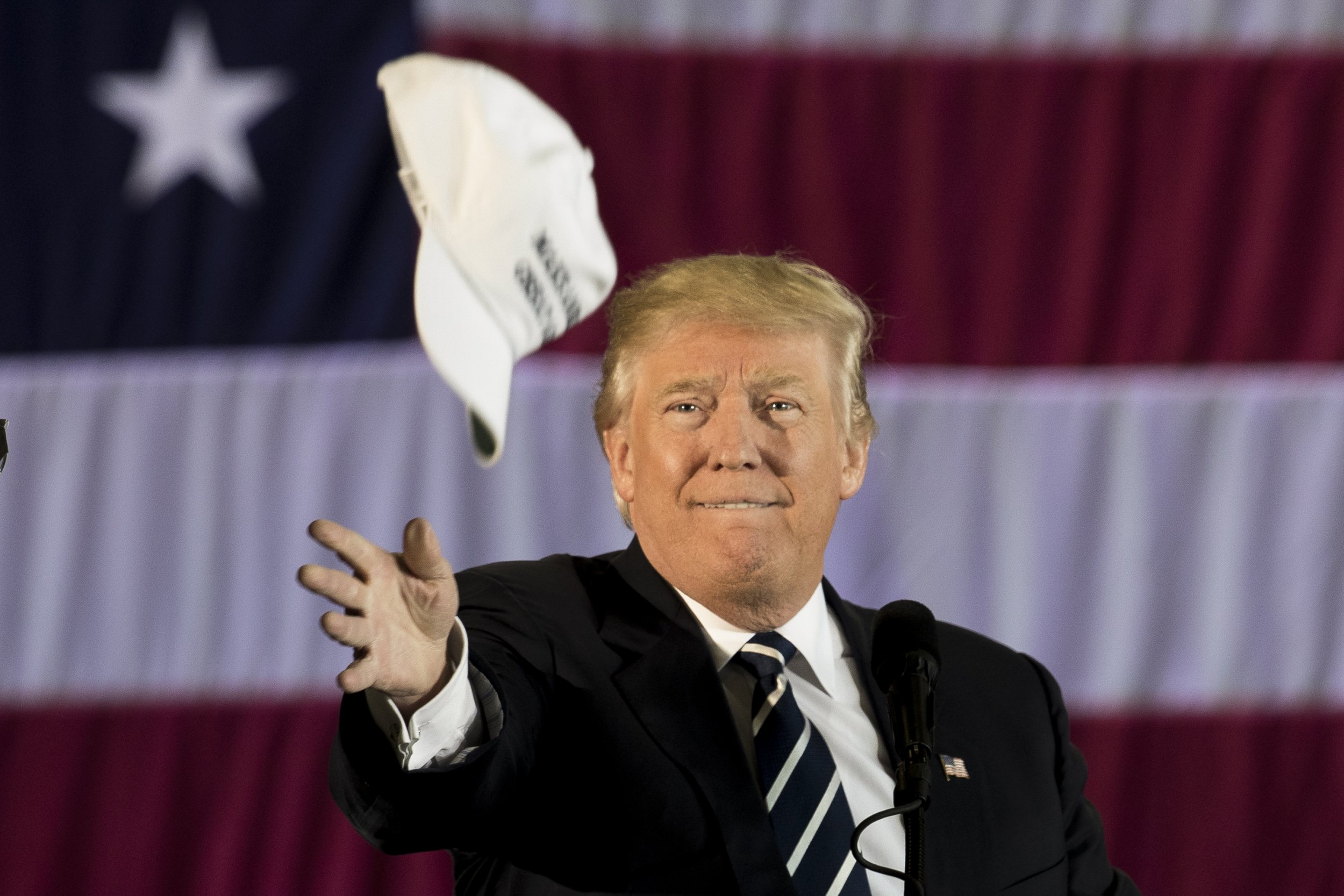 Hypocritical is an easy word to throw around when discussing politicians, but it's been especially so during the Trump administration. For practically every move President Donald Trump makes, there seems to be at least an old tweet espousing the opposite position, from his golfing habits to his stance on Medicaid cuts. Trump's latest bit of hypocrisy comes by way of the president's "buy American, hire American" online merchandise store, which has a Canadian company managing its sales, the Daily Dot reports.
Related: Should Trump be impeached? Americans are equally divided
Venture over to Shop.DonaldTrump.com, and there you'll find everything from the classic Make America Great Again hats to a MAGA hat golf club cover to a mug that reads, "I Love Waking Up and Remembering That Donald Trump Is President." Open the site's source code, and you'll find that the store is powered by Shopify, an Ottawa-based e-commerce company founded by two Germans in 2004. According to Fortune, the company facilitated purchases by over 100 million online shoppers in 2016.
If the president's proclamations are to be taken at face value, one would think he would make an effort to hire an American company to manage purchases of his patriotic merchandise. A linchpin of both his campaign and presidency has been the idea of keeping money in America. Earlier this month he held a "Made in America" week that included an event at the White House in which American-made vehicles were parked along the estate's driveway. Trump climbed into the fire truck and pretended to drive it.
Also during "Made in America Week," Trump's Mar-a-Lago club applied to hire 70 foreign workers this fall, claiming it could not find qualified Americans to fill the necessary roles.
This isn't the first time Trump's merchandise has been criticized for going beyond America's borders. Trump's line of menswear was made overseas, as were many of his other products. Earlier this year, it was revealed that his daughter Ivanka's clothing line, which is sold through the Trump Organization, is manufactured in Asia.
Trump's use of Shopify to sell his merchandise is hardly surprising. Given the maelstrom of controversies currently surrounding the president, it's hardly even news. It is ironic, though, that every time a Trump supporter orders a Make America Great Again beer koozie, the purchase is made possible by a Canadian company founded by Germans.