Trump Uses Mollie Tibbetts's Death as Justification for Why 'We Need the Wall'
President Donald Trump said the killing of 20-year-old University of Iowa student Mollie Tibbetts was proof that there needs to be a wall along the U.S.-Mexico border to stop "tremendous crime" from coming into the country.
Cristhian Bahena Rivera, 24, an illegal immigrant from Mexico, has been charged with the murder of Tibbetts after her body was found about 12 miles from where she was last seen jogging in Brooklyn, Iowa, on July 18.
Trump, whose presidential campaign leaned heavily on a hardline anti-immigration stance and the promise to build a border wall between the U.S. and Mexico, has used Tibbetts's death as justification for a change in immigration policy.
"Mollie Tibbetts, an incredible young woman, is now permanently separated from her family. A person came in from Mexico illegally and killed her," Trump said in a recorded message posted on Twitter.
"We need the wall, we need our immigration laws changed, we need our border laws changed, we need Republicans to do it because the Democrats aren't going to do it. This is one instance of many.
"We have tremendous crime trying to come through the borders," Trump said. "We have the worse laws anywhere in the world, nobody has laws like the United States, they are strictly pathetic."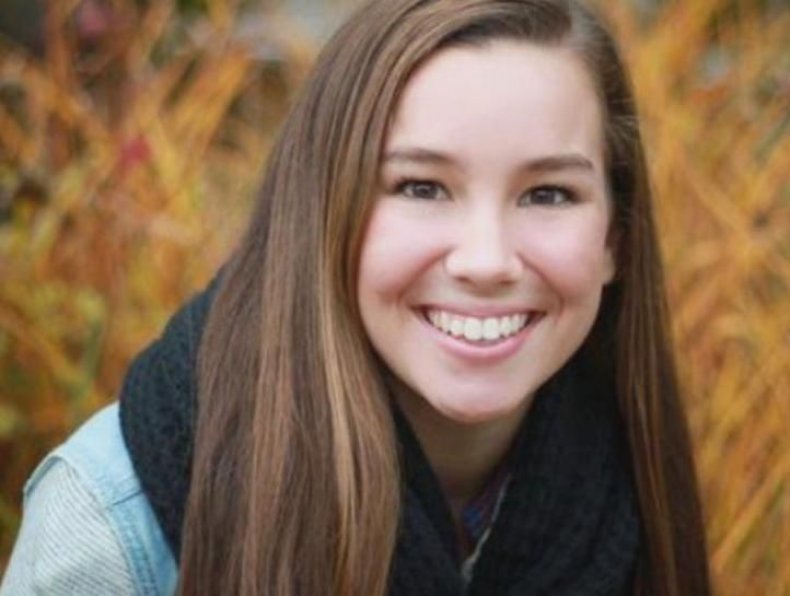 Trump added: "The wall is being built, we've started it but we also need the funding for this year's building of the wall.
"To the family of Mollie Tibbetts, all I can say is God bless you."
Trump had previously mentioned Rivera and how he had been living in the U.S. illegally during a campaign rally in Charleston, West Virginia, on August 21.
"You heard about today with the illegal alien coming in, very sadly, from Mexico and you saw what happened to that incredible, beautiful young woman," Trump told the crowd.
Rivera's lawyer has challenged the government's claims that his client was in the country illegally, and that Trump's comments underlining River's immigration status could jeopardize his getting a free trial, reported The New York Times.
The White House also used the discovery of Tibbetts's body as a reason to release a video of families discussing how their loved ones had been killed by undocumented immigrants titled "Permanently Separated."
"For 34 days, investigators searched for 20-year-old Mollie Tibbetts. An illegal alien, now charged with first-degree murder, led police to the cornfield where her body was found. The Tibbetts family has been permanently separated. They are not alone," The White House wrote in a tweet accompanying the video.
After Tibbetts was confirmed to have been murdered, her aunt Billie Jo Calderwood posted a message on Facebook urging people to remember that "evil comes in EVERY color."
"Our family has been blessed to be surrounded by love, friendship and support throughout this entire ordeal by friends from all different nations and races. From the bottom of our hearts, thank you," she said.
Rivera faces life in prison without parole if convicted of the 20-year-old's murder.
Elsewhere, Vincente Fox, former president of Mexico, gave an expletive outburst when asked about the proposed border wall and Trump's repeated suggestion that Mexico would pay for it during an interview with CRTV.
"If you want to build a wall, build it but with your own money. Mexico is not going to pay for that fucking wall, U.S. citizens will pay for that wall," Fox said.