U.S.-China Relations Worsen as Trump Turns on Chinese President Xi on Twitter
U.S. President Donald Trump has said thank you and goodbye to China over Twitter, suggesting that the brief friendship between Washington and Beijing may be on the rocks during the ongoing furore over Chinese ally North Korea.
"While I greatly appreciate the efforts of President Xi & China to help with North Korea, it has not worked out," Trump posted on Twitter, suggesting that China had not done enough to control Pyongyang, which has carried out a series of ballistic missiles tests in recent months.
In April, Xi Jinping and Trump met at Mar-a-Lago, Florida, to discuss China- U.S. trade and what to do about North Korea. After the meeting, Trump described his relationship with China as "tremendous progress" and said his relationship with Xi was "outstanding."
U.S. secretary of state Rex Tillerson and defense secretary James Mattis met with Chinese State Councillor Yang Jiechi and General Fang Fenghui ahead of the first diplomatic and security dialogue in Washington, on Wednesday, where North Korea dominated discussions. Trump's tweet apparently caught officials "off guard" according to the Financial Times,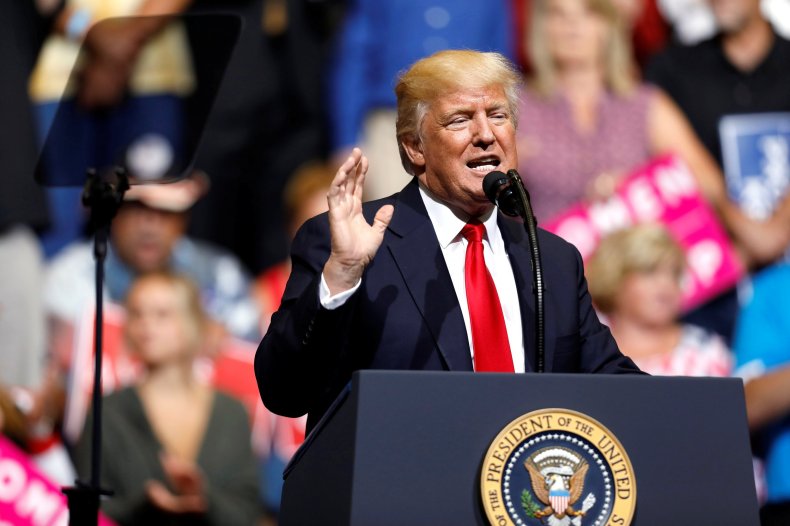 It's not known whether Trump's tweet was referring to China's inability to help with Otto Warmbier, the U.S. student who died after being released from a North Korean prison, or the missile tests.
China downplayed Trump's tweet, and stated in a press conference that it has played an "important and constructive role" in seeking peace on the Korean peninsula, Foreign Ministry spokesman Geng Shuang told reporters in Beijing. He added: "China strictly implements United Nations Security Council resolutions and isn't the crux of the North Korean issue."
"[Trump] is trying to create the conditions for Tillerson to communicate a very tough message to the Chinese tomorrow, including the possibility of secondary sanctions," said Evan Medeiros, former Asia adviser to Barack Obama, told the Financial Times.
Trump has flattered Xi in public, despite threats made towards China during on his campaign trail in 2016, when he described China as "raping our country". The sudden warming between the U.S. and China came as a welcome surprise, especially for Xi, who is about to face a party leadership election.
While there is little doubt Xi Jinping's leadership will be extended by the party hierarchy in September, he is reluctant to get involved in foreign distractions, China expert Steven Lee Myers wrote in the New York Times Wednesday.
Two B1 bombers flew over the Korean Peninsula Tuesday in what analysts see as a show of strength by Trump. China is still North Korea's biggest trading partner, despite implementing sanctions in April on coal imports. The U.S. continued to float the idea of implementing sanctions on Chinese companies with ties to North Korea.