Trump Is Using 'Drain The Swamp' Wrong, Former Ethics Chief Says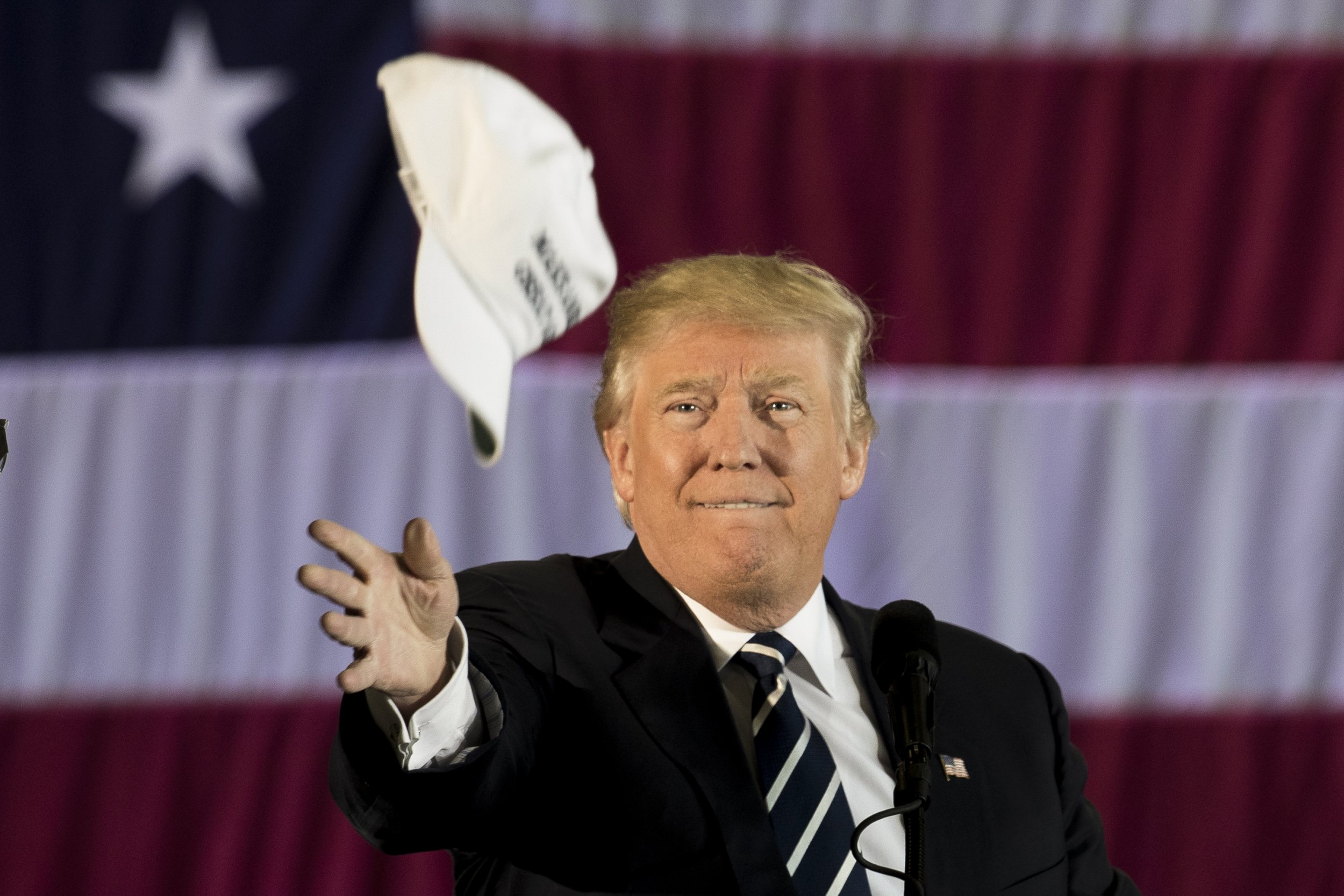 A former ethics chief has said Donald Trump is misusing the phrase "drain the swamp."
Walter Shaub, formerly the head of the Office of Government Ethics until his resignation last month, made the comments after Trump said he was changing the phrase to "drain the sewer."
In a tweet on Monday, Trump wrote: "Drain the Swamp should be changed to Drain the Sewer—it's actually much worse than anyone ever thought, and it begins with the Fake News!"
Shaub responded to the president's tweet by letting him know the phrase was being misused.
"Can someone tell POTUS 'drain the swamp' refers to ethics problems not to folks who disagree with him?" Shaub tweeted on Monday.
"Not sure he knows he's using it wrong," he added.
And responding directly to Trump's statement that things were "worse than anyone ever thought," Shaub wrote: ".@realDonaldTrump it is, indeed sir, much worse now but I can assure you that's not the place where it begins. Tone from the top matters."
Trump has stepped up his attacks on the media in recent weeks, in particular since reports emerged that his son Donald Trump Jr. had met with a Kremlin-linked Russian lawyer who promised him damaging information about Hillary Clinton.
The president has made a number of references to "fake news" media and Hillary Clinton since the Donald Jr. story emerged, tweeting about his former rival in what appears to be an attempt to distract from the ongoing Russia probe.
Following his "drain the swamp" comment on Monday morning, Trump added: "After 1 year of investigation with Zero evidence being found, Chuck Schumer just stated that 'Democrats should blame ourselves, not Russia.'
"So why aren't the Committees and investigators, and of course our beleaguered A.G., looking into Crooked Hillarys crimes & Russia relations?"