Is Trump Using Taiwan as a Bargaining Chip With China?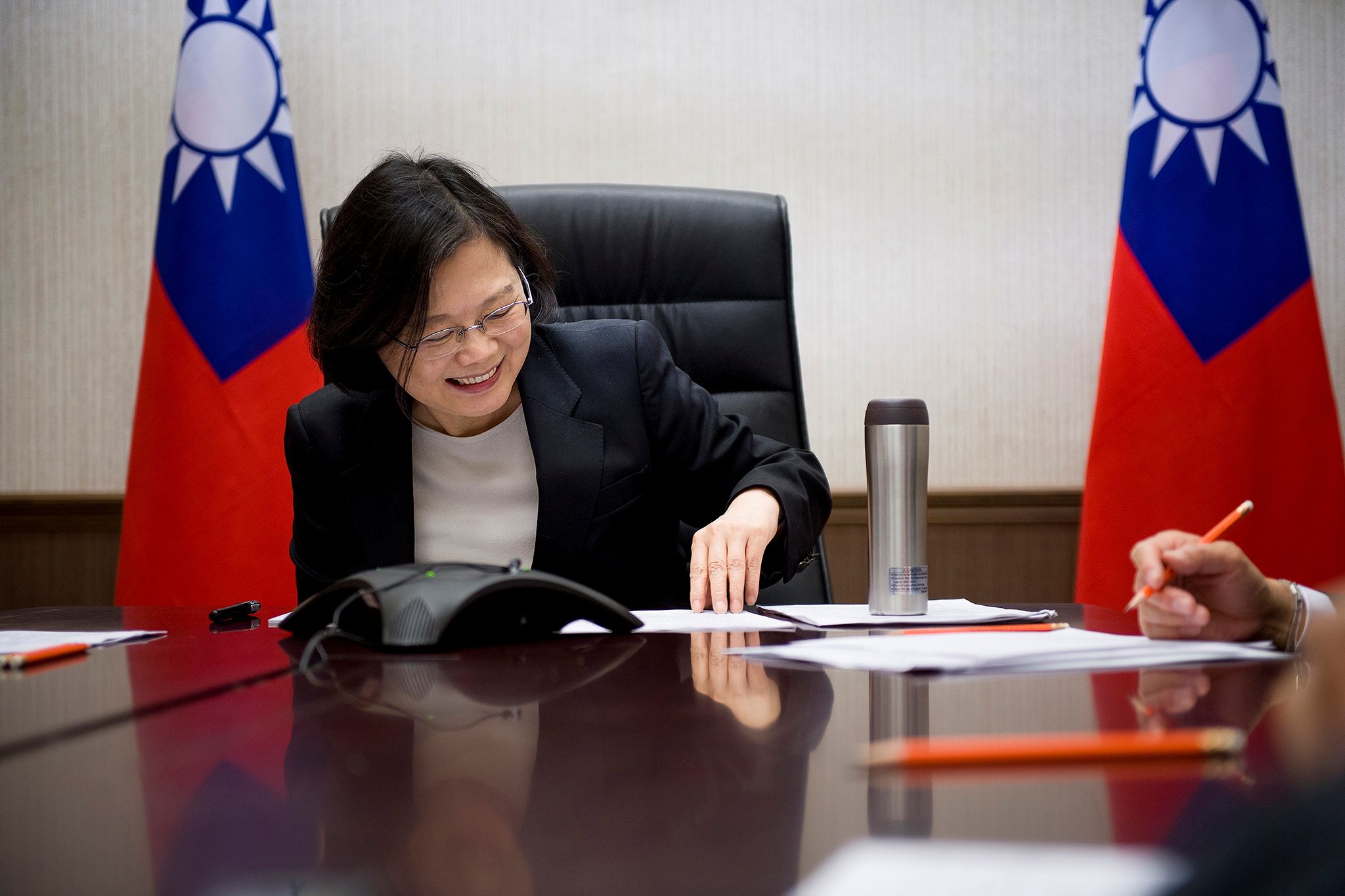 This article first appeared on the American Enterprise Institute site.
With all the news about his dismissal of both Russian hacking and the CIA's report that it was directed by the Kremlin to assist in his election, President-elect Trump's potentially revealing comments about the One-China policy have been lost in the surrounding noise.
Speaking with Chris Wallace in a taped interview for Fox News Sunday, Trump argued, "I don't know why we have to be bound by a One-China policy unless we make a deal with China having to do with other things, including trade," before going on to complain about the lack of Chinese cooperation on such other matters as North Korea, currency devaluation and the military build-up in the South China Sea.
The impression—and admittedly it can only be that since we're talking about one sentence and Trump is rarely precise in his use of language—is that he'd be willing to accept the One-China policy if the Chinese were willing to be more cooperative on a variety of different fronts.
Sounds like Trump, the author of The Art of the Deal, is now trying his hand at diplomatic wrangling. But, of course, if a deal is to be cut, it must involve a third party: democratic and strategically important Taiwan.
Related: Does Donald Trump know what he is doing when insulting China?
One would hope those interests would not be ignored, but Trump in the same interview repeatedly downplayed the significance of the call he took from Taiwan's President Tsai: "This was a call put into me. I didn't make the call. And it was a call, very short call, saying, 'Congratulations, sir, on the victory.' It was a very nice call. Short."
Many have seen the call between Tsai and Trump as a significant break in the conventions that have governed U.S.-Taiwan relations over the past four decades. For some it's a colossal mistake; for others, myself included, it's about time we reconsidered Taiwan's place in our foreign and defense policies.
But the brief snippet from Trump's Fox News interview suggests that there may well be a third way to read the call—a Donald Trump way in which this potential new opening to Taiwan is dealt in return for better behavior from China.
Read more from Newsweek.com:
-Taiwan was the first salvo in a looming showdown with China
- China protests Trump call to Taiwan leader
- Trump's swaggering sparks war talk from China