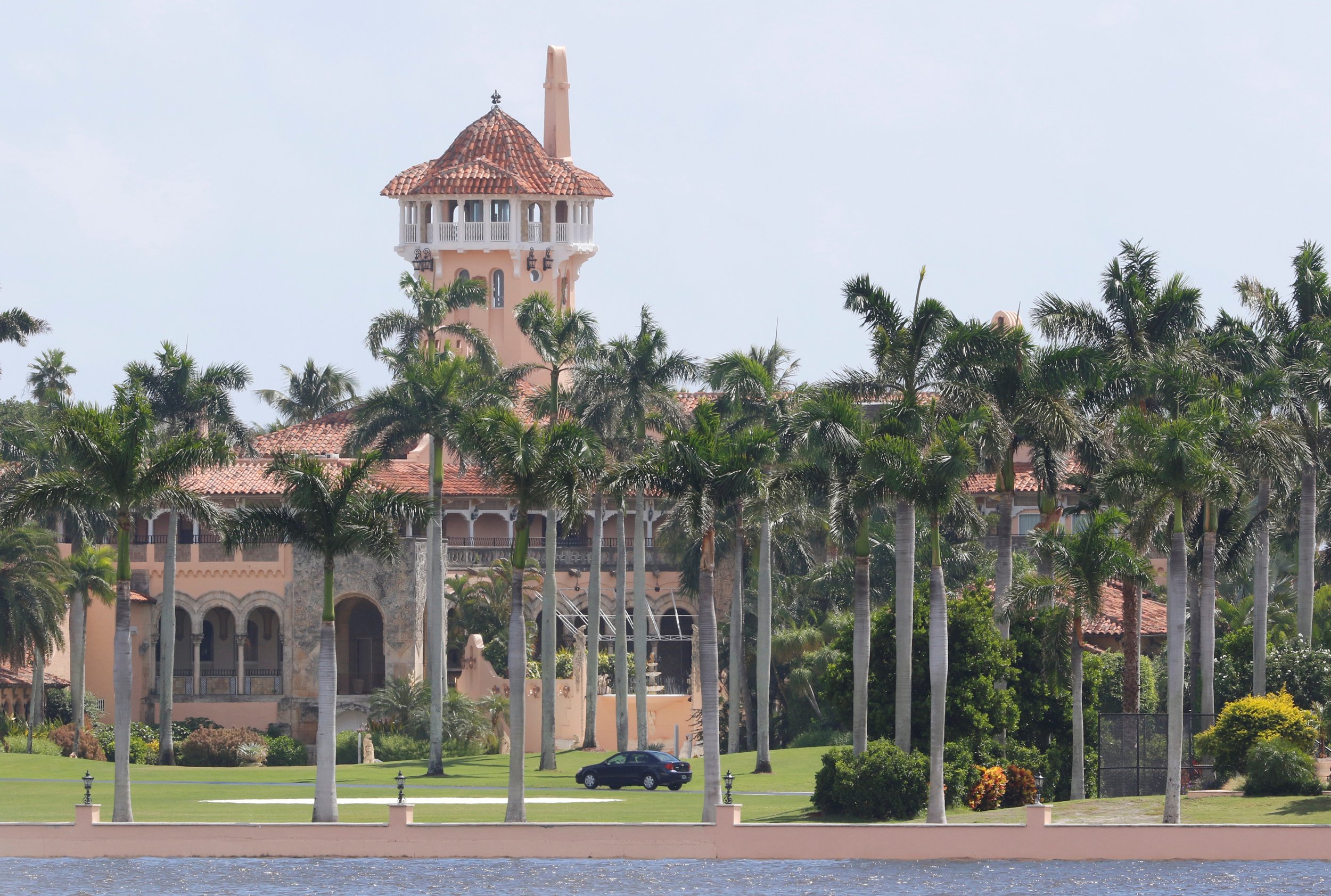 President Donald Trump embarked on a five-day visit to his posh Mar-a-Lago estate in Palm Beach, Florida on Tuesday afternoon, just ahead of the Thanksgiving holiday. It is the latest example of a trip that will prove costly to American taxpayers taken by a commander-in-chief who promised to cut back on frivolous spending across the federal government.
Some estimates have pegged the cost of a single round-trip to the estate at $3.6 million, but a more conservative estimate is roughly $2 million per trip, a total mostly made up of the costs to fly on Air Force One, according to The Washington Post.
The estimate, based on a General Accounting Office report on a trip President Barack Obama took to Palm Beach in 2013, cites the cost of the flights to and from Washington, D.C. at about $514,000 per hour over four hours of travel time.
Altogether, Trump has spent a substantial amount of time while in office at his company's properties, and this latest jaunt to Mar-a-Lago is his eighth trip there while president. Before this, Trump has already spent 25 days at Mar-a-Lago while president, according to an NBC News tracker, and that will jump to 30 after the Thanksgiving holiday.
The grand total in taxpayer costs for those days in Florida will be about $16 million. That includes security costs incurred by the Secret Service—but not those for local police in Palm Beach County.
Trump's seven other visits to Mar-a-Lago, including when he hosted Japanese Prime Minister Abe Shinzo and Chinese President Xi Jinping on separate occasions, have left the county with a $3.5 million budget hole due to overtime payments made to local police, according to Politico. Every day Trump is at Mar-a-Lago requires another $70,000 to pay the force.
The county has yet to receive reimbursement from the federal government, and Newsweek reported this spring that the county was considering cuts to local programs to offset the cost of Trump's visits. The budget deficit could even hurt Social Security recipients, as the county seeks ways to pay its police force.
Media reports have also shown that the money spent on Trump's visits to Mar-a-Lago and his other properties—he has spent 97 total days there while president—could have gone to other federal programs.
In July, just before his 17-day "working vacation" at Trump Bedminster in New Jersey, the president claimed the country "cannot be burdened with the tremendous medical costs and disruption that transgender in the military would entail."
However, the Pentagon issued a report last year that showed the cost of troop transitioning was between $2.4 million and $8.4 million per year, or 0.14 percent of the military's budget, according to USA Today. That is also just a fraction of what is being spent to allow Trump to stay away from the White House.