Things Trump Has Called 'Very Special': Himself, Derek Jeter And Now Women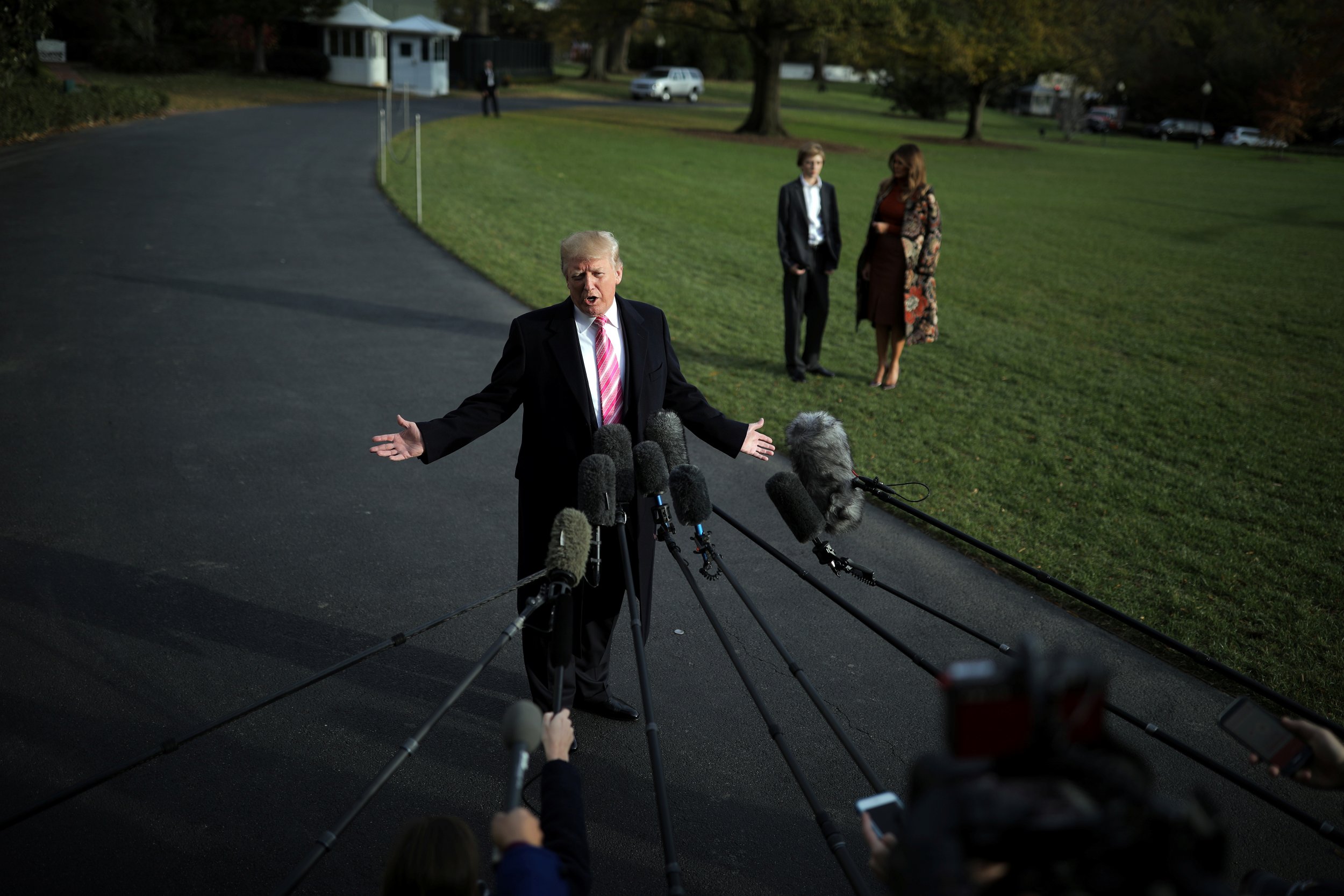 President Donald Trump earned a special round of mockery after responding Tuesday to the #MeToo campaign by calling women "very special" and saying they're living in a "very special time."
But that phrase apparently has a very special meaning to the president.
Long before lumping that comment on an entire sex, Trump has been appointing athletes, celebrities and, of course, himself to the "very special" category.
On Twitter, he started dishing out that compliment five years ago—a virtual lifetime before the businessman and alleged sexual abuser became our commander-in-chief. Derek Jeter and Joan Rivers made the list, as did a couple of Trump's own TV appearances.
Since entering office, Trump has been using "the phrase" more sparingly, reserving it only for things such as, say, the White House.
But he fell back on it when pressed to finally comment on the #MeToo campaign against sexual misconduct, which has taken down the careers of many powerful men in Washington and Hollywood.
"Women are very special," Trump told reporters outside the White House before boarding Marine One. "I think it's a very special time because a lot of things are coming out, and I think that's good for our society, and I think it's very, very good for women. And I'm very happy a lot of these things are coming out, and I'm very happy it's being exposed."
But Trump's sideways compliment of the #MeToo movement came as he defended Alabama Senate candidate Roy Moore, a Republican, against accusations of sexual misconduct or assault from nine women. He also avoided saying anything about his own sexual accusations, which have come from about a dozen women.
In this "very special time," let's take a look back at who else Trump has deemed worthy of the remark.