Trump Scores Rare Election Win As Blankenship Blames President's Tweet For Loss
President Donald Trump's public involvement in elections have not gone well since he scored a stunning upset by defeating Hillary Clinton in 2016 to send himself to the White House. But on Tuesday, he, along with Senate Majority Leader Mitch McConnell, could breathe a huge sigh of relief, as outsider rabble-rouser Don Blankenship trailed in third in the Republican primary for U.S. Senate in West Virginia.
Related: Don Blankenship Loses Election But Celebrates End of Probation: 'I Get My Guns Back in a Day or Two'
Blankenship, a former coal baron who spent a year in prison for his role in a deadly mining disaster, spent much of the campaign making incendiary remarks about McConnell, labeling him "Cocaine Mitch" and directing racially themed insults at the family of his wife, Transportation Secretary Elaine Chao.
The prospect of his victory, something that polls suggested was a real possibility in the run-up to Tuesday's primary, was alarming to Republicans, who feared it would scupper their chances of ousting vulnerable Democratic Senator Joe Manchin in November. The fear became so intense that Trump took to Twitter to warn voters against casting their ballot for a candidate who had described himself as "Trumpier than Trump."
"To the great people of West Virginia we have, together, a really great chance to keep making a big difference," Trump wrote on Monday. "Problem is, Don Blankenship, currently running for Senate, can't win the General Election in your State...No way! Remember Alabama. Vote Rep. Jenkins or A.G. Morrisey!"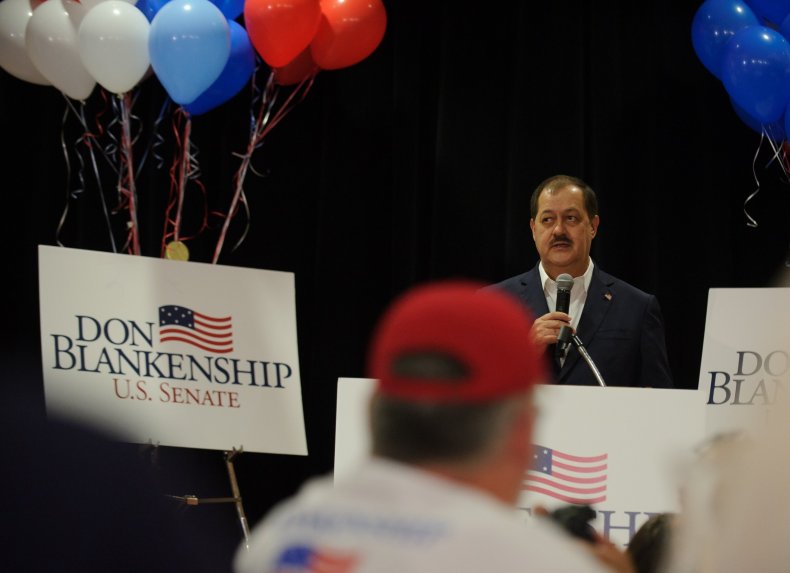 His failure to endorse either of Blankenship's two opponents, though, had some experts believing Trump's move could backfire. It would not have been the first time. In 2017, Trump on three separate occasions threw his weight behind defeated Republicans. Notably, he did it twice in Alabama's special Senate election, first endorsing Luther Strange in the primary before switching to support accused child sexual assaulter Roy Moore.
It is impossible to say how much of a role Trump's tweet played in Tuesday's outcome. Some experts speculated that internal Republican polls hyped the threat of Blankenship to persuade Trump to disavow the populist candidate.
But after he was defeated by Ohio Attorney General Patrick Morrisey, Blankenship left little doubt that he held Trump responsible, telling CNN he believed it cost him between 10-15 points. Blankenship added that he wished the president had spoken with him directly, "instead of telling people not to like me."