After Trump Visit, Al-Qaeda Derides Saudi Royals' 'Treachery' of Joining With 'Crusader'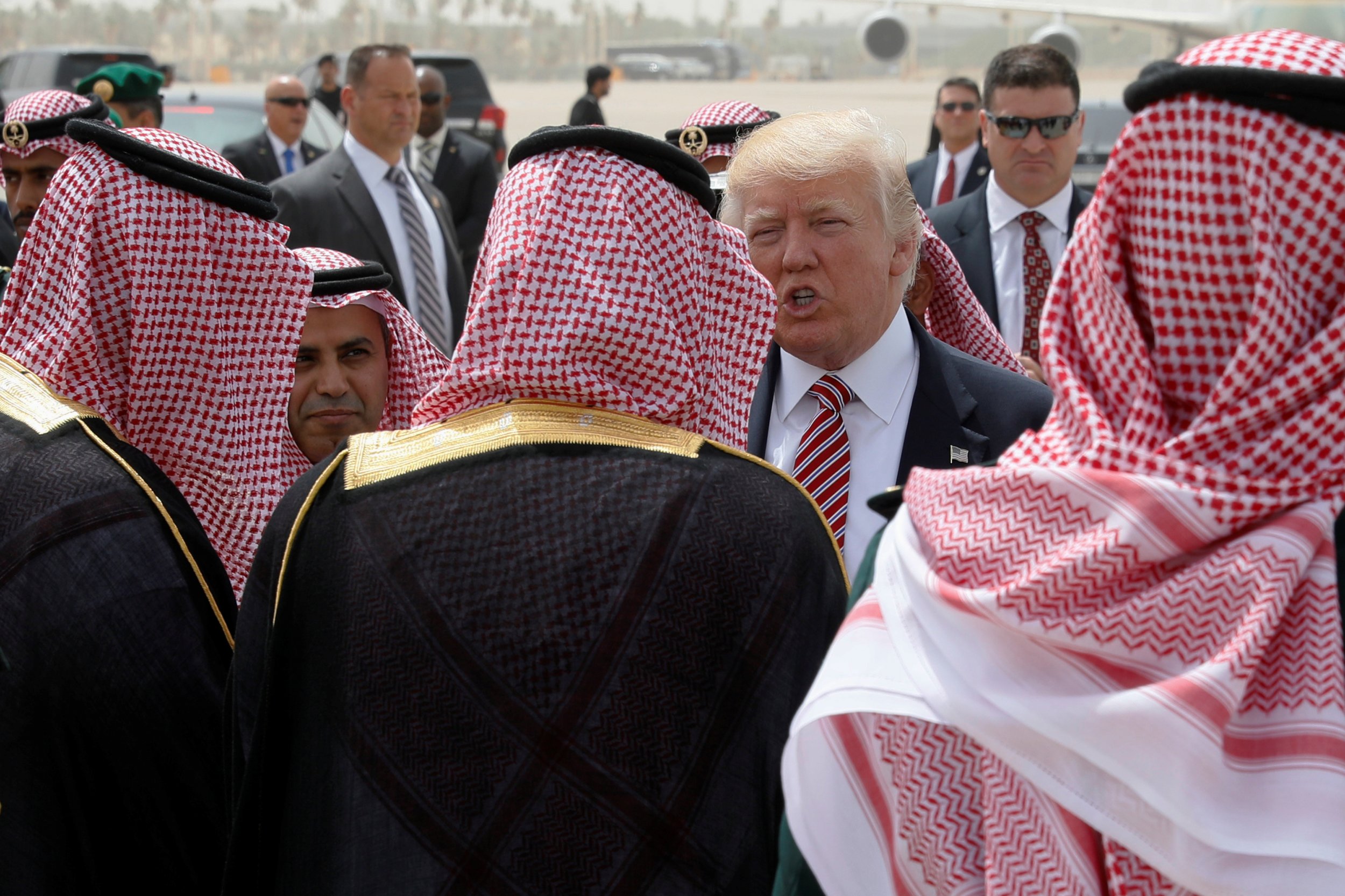 President Donald Trump's high-profile visit with the Saudi royal family has angered Al-Qaeda, according to the SITE Intelligence Group.
Al-Qaeda said in a bulletin that Trump's trip to Saudi Arabia, and the accompanying warm welcome, was an example of the royals "treachery."
While in Saudi Arabia, Trump delivered a speech calling for nations to drive out the militant group. In its bulletin, Al-Qaeda said the Saudi royal family was "pledging allegiance to the Crusader hater Trump," according to Vocativ. During Trump's visit, the two countries also agreed to a massive deal in which Saudi Arabia agreed to purchase some $110 billion in U.S. arms with an option to buy as much as $350 billion over a decade.
That deal "aims to defend their thrones and fortify their and their sons' grip on power in Saudi Arabia" and "the meeting of treachery and subservience" looked to "establish an apostate army to fight against jihad," according to Vocativ.
"The Crusaders and apostates steal your money, fight your religion and spill your blood. When will you return to the jihad for the sake of Allah?" the group's statement read.
Meanwhile, in his speech in Riyadh over the weekend, Trump asked Muslims to fight against extremists.
"Terrorists do not worship God, they worship death," he said. "This is not a battle between different faiths, different sects or different civilizations. This is a battle between barbaric criminals who seek to obliterate human life and decent people of all religions who seek to protect it. This is a battle between good and evil."
In some ways, Trump adopted a softer tone in the speech, but he stressed it was Muslim leaders' responsibility to stop extremist groups—just days before a deadly attack in Manchester, England, at an Ariana Grande concert for which the Islamic State militant group, otherwise known as ISIS, has taken credit.
"Drive them out," Trump said. "Drive them out of your places of worship. Drive them out of your communities. Drive them out of your holy land. And drive them out of this earth."