How Trump Won: White Working Class Voters Motivated by Fear of Immigrants Not Economic Woes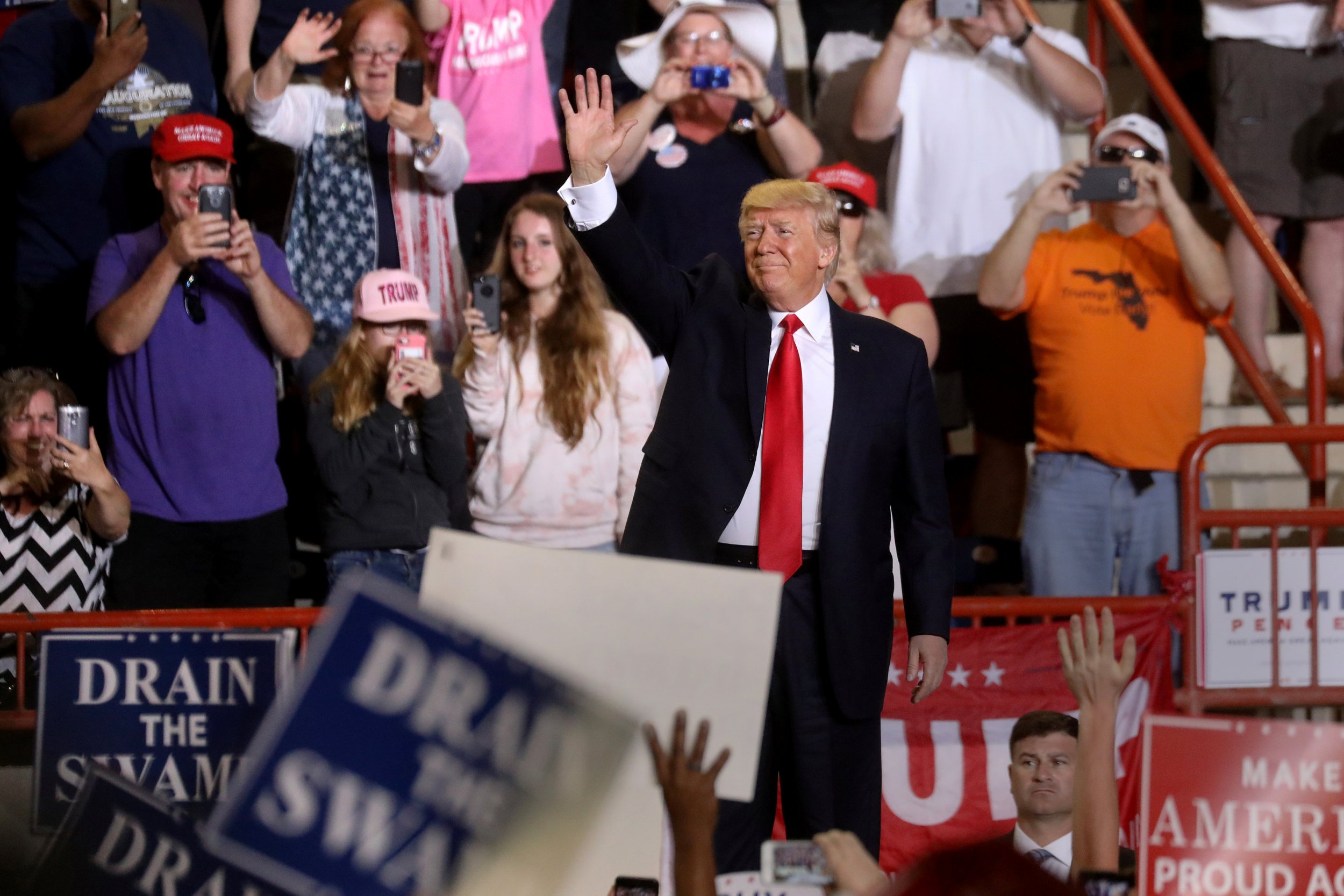 It was not economic hardship that motivated the white working class to vote for Donald Trump over Hillary Clinton by a ratio of more than two to one, but anxiety over immigration, a new analysis has indicated.
Related: Donald Trump's 'Muslim Ban' Disappears From Website After Sean Spicer's Questioned About It
Voters in the white working class who reported feeling a stranger in their own country and believed protections were needed against foreign influence were 3.5 times more likely to vote for Trump. The research, carried out by the Public Religion Research Institute and The Atlantic and released Tuesday, also found that voters who supported deporting undocumented immigrants were 3.3 times more likely to support Trump over Clinton.
Only identifying as a Republican was a stronger predictor of voting for Trump among the white working class.
Perhaps the most startling finding, however, concerned the economy. Voters in the white working class who reported their financial shape as being either fair or poor were actually 1.7 times more likely to support Clinton over the man who wound up as the country's 45th president.
Support from the white working class was key to Trump's surprise victory last November. Two-thirds of non-college educated whites voted for the Republican, compared to 28 percent who went for Clinton, according to an analysis from the Pew Research Center. That support enabled Trump to claim crucial victories across the Rust Belt, chiefly in the states of Iowa, Michigan, Ohio, Pennsylvania and Wisconsin.
Much of the analysis since has suggested that concerns over the economy and Trump's vow to bring jobs back from abroad were the crucial factor in swinging the vote so emphatically in his favor. But it is Trump's rhetoric over immigration that instead appears to have been a bigger driver of support to his camp.
Trump pledged to build a "great, great wall" along the entirety of the southern border with Mexico when launching his campaign for president in June 2015, describing Mexicans as drug smugglers, criminals and rapists. He also vowed to end then-President Barack Obama's executive action shielding immigrants from deportation. Later in his campaign, Trump called for a ban on all Muslims entering the country.
The views resonated with the white working class. Sixty-eight percent of respondents to the PRRI analysis said they believed the U.S. was in danger of losing its cultural identity. Similarly, 65 percent responded that American culture had deteriorated since the 1950s. And more than half of white working-class Americans said that discrimination against whites was as big a problem as discrimination facing blacks and other minorities.
At least one economic factor was a significant motivator in the white working class voting for Trump, however. Those who believed a college education was a risky gamble rather than an important investment in the future were twice as likely to support the real estate magnate.