Trump Voters Want Change in the White House Staff (and for the President to Log Off Twitter)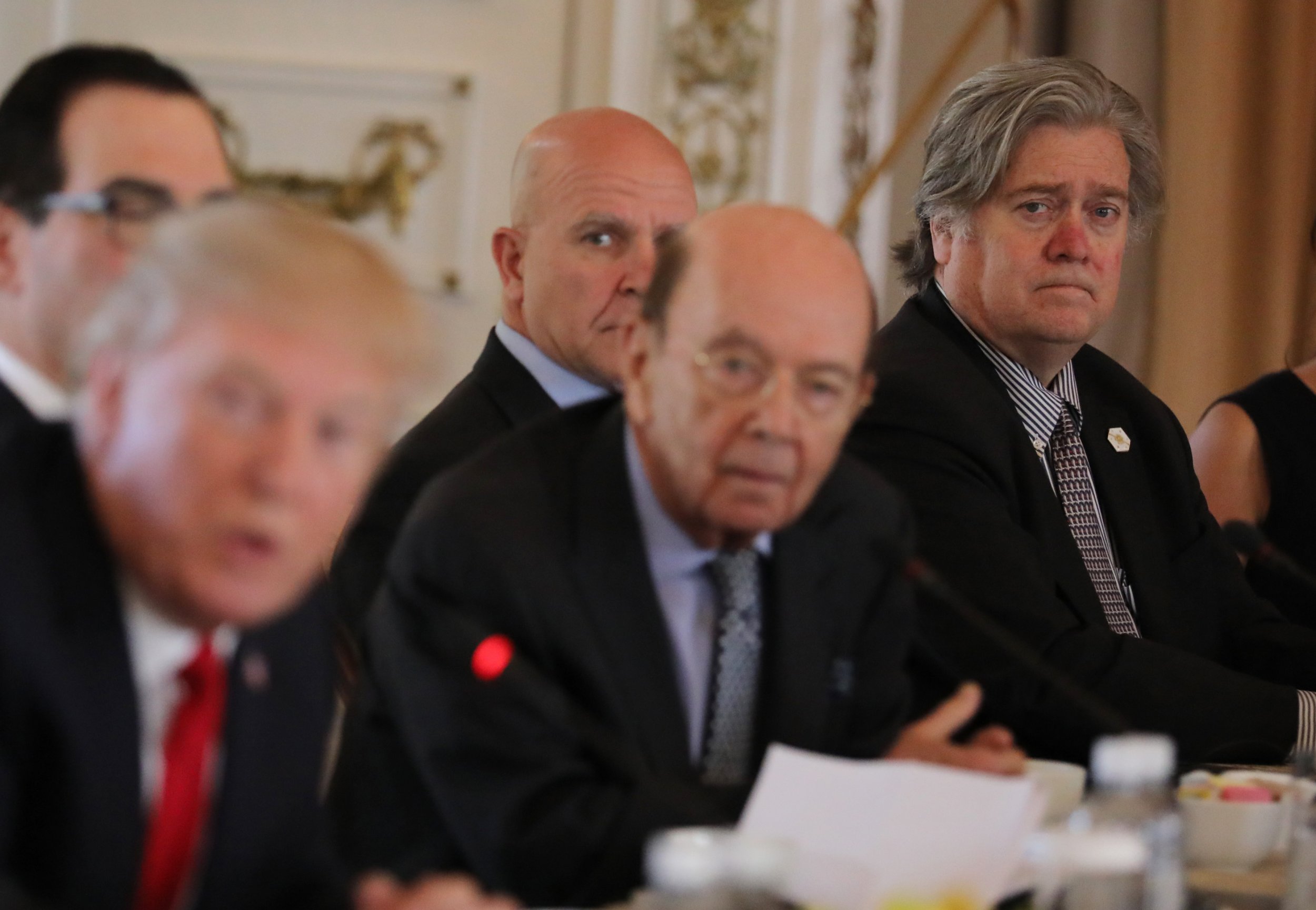 A majority of people who voted for President Donald Trump want someone in the White House to get the boot (and, no, we're not talking impeachment, although plenty of people want that as well).
A new poll Wednesday found 61 percent of Trump voters think it's a good idea for the president to "replace high-level members" of his White House staff, according to a new poll released by Morning Consult/Politico. Just 9 percent didn't want a change.
Of the top White House staff, chief strategist Steve Bannon was the person Trump voters selected most often for possible termination, at 27 percent. Ivanka Trump, the president's daughter, was the least popular selection, at 20 percent. Morning Consult/Politico noted that while Trump supporters seemed set on wanting a shake-up, when it came to choosing a specific staffer to be let go, "most Trump voters don't want to see any of them fired."
Trump voters also have a bone to pick with the president himself. Fifty-one percent said he uses Twitter too much, up from just 37 percent in December. Sixty-nine percent of voters overall think Trump uses the social media site too often. Four percent of registered voters think the president doesn't tweet enough.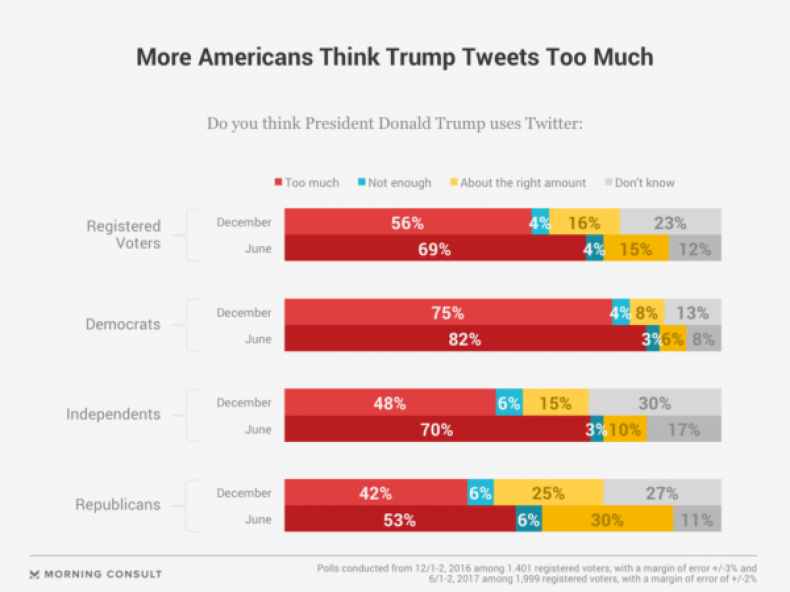 Trump's brief tenure in the White House has largely been defined by tumult. Staffers have already been let go or encouraged to resign. Former national security adviser Michael Flynn, a Trump ally, was booted after it was revealed he misrepresented to Vice President Mike Pence a conversation he had with a Russian official. Acting Attorney General Sally Yates, a holdover from the President Barack Obama's administration, was fired by Trump after she declined to defend his executive order on immigration. Press secretary Sean Spicer has long been the subject of firing rumors and, most recently, it was reported that Attorney General Jeff Sessions offered his resignation after the president repeatedly grew angry at him for his decision to recuse himself from the investigation into Trump's potential connections with Russia.
The Morning Consult/Politico poll surveyed online 1,999 registered voters from June 1 through June 2. The full sample had a margin of error of plus or minus 2 percentage points.