Trump Is 'Vulgar' and Ashton Kutcher's an 'A**hole,' Nine Inch Nails Star Trent Reznor Says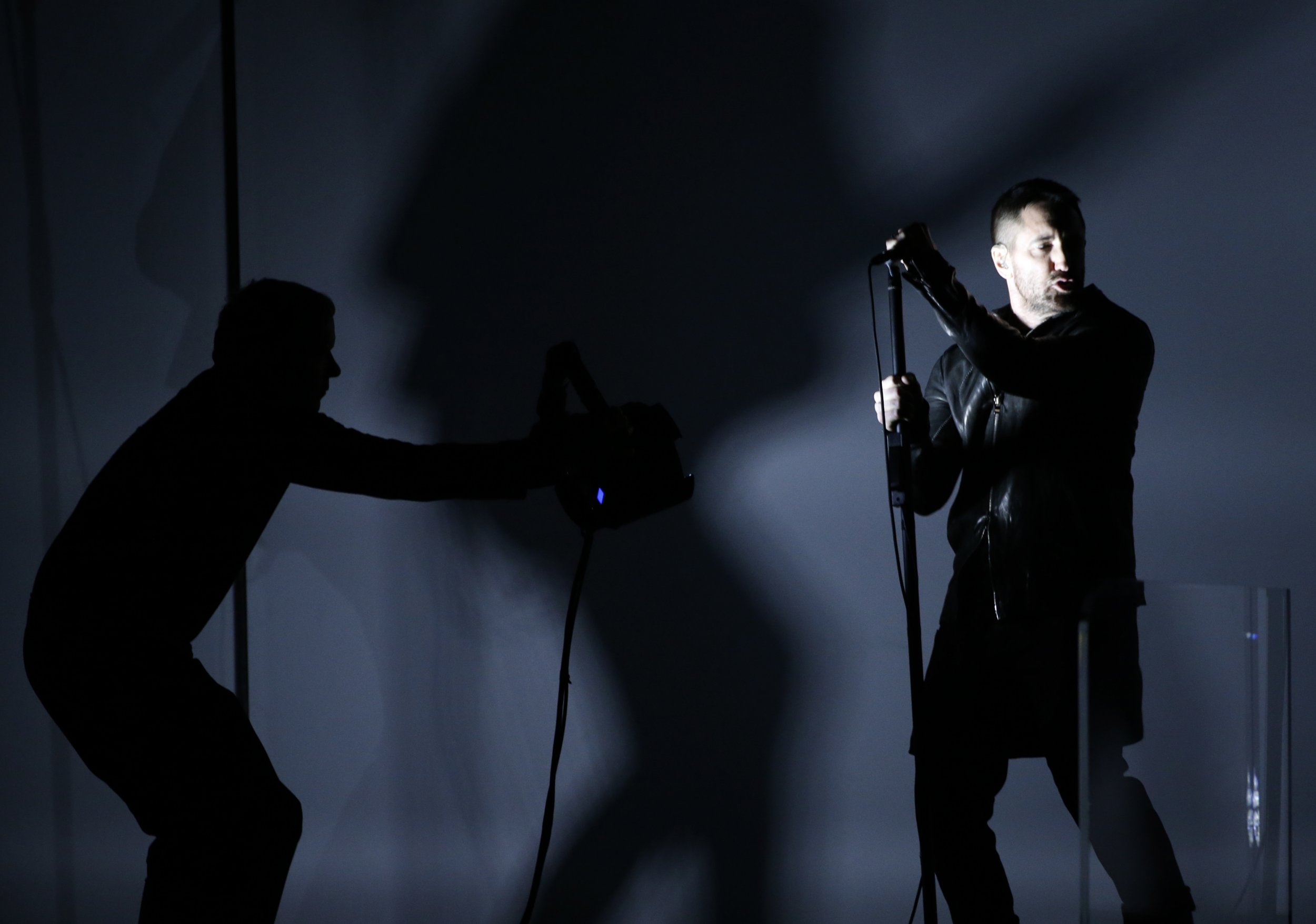 During a recent interview, Nine Inch Nails frontman and electronic music pioneer Trent Reznor touched on his group's new album, his forays into the technology and music-streaming world and even President Donald Trump and actor Ashton Kutcher.
Reznor, an icon in the music industry for breakthrough albums like Pretty Hate Machine, The Downward Spiral and The Fragile, explained how his political views are now from the perspective of a father to four children. While he might understand how Trump supporters feel and see the world, he said, he simply does not care at all for the new commander-in-chief.
"Well, the weird thing now is looking at politics as a father. My kids walk in the room, and I've got CNN or MSNBC on, and I have to hit the mute button because I don't want to get into a discussion about how embarrassing the president is. He's a fucking vulgarian," Reznor told Vulture in an interview published Wednesday.
"Aside from whatever ideological beliefs he has—if he has any—he's a grotesque person who represents everything I hate. I'm repulsed by everything about him, and he's the president, you know? I haven't figured out how to rationalize that to my kids' beautiful, little optimistic minds. I grew up in a shitty little town full of Trump voters, so I think I can understand the point of view of someone who supports his message. What I don't understand is supporting that messenger."
The 52-year-old Reznor, also an Oscar-winner for co-scoring The Social Network, joined a chorus of musicians who have blasted Trump and his policies. Songstress Adele had a cease-and-desist letter issued to stop the use of her hit "Rolling in the Deep" from being used at Trump rallies, R&B star John Legend called Trump a racist and "crooked" on Twitter last year, and pop starlet Ellie Goulding criticized Trump for calling climate change a hoax, according to Billboard.
Reznor also was asked about his work on the streaming service Beats Music that was eventually enveloped by Apple. He explained that while he's learned a lot from the business and technology world, Reznor does not want to be viewed as a star who transitioned to the world of tech.
"My experience with Beats Music and then at Apple largely was dismissed from outside, maybe justifiably, as here's another celebrity moron holding up a phone and expecting some sort of credit," Reznor said. "That kind of situation, which mine isn't, would be insulting to the people that actually are doing the important jobs. And I don't want to hear about 'Ashton Kutcher's a fucking tech genius.' I don't give a shit about that. He seems like an asshole."
Reznor continued, while laughing: "I don't know where that rage just came from. But all I can say is that I've learned a hell of a lot from working at Beats and Apple."