Trump Wall: Cards Against Humanity Buys Land on Mexico Border 'to Save America' From 'Preposterous Golem' President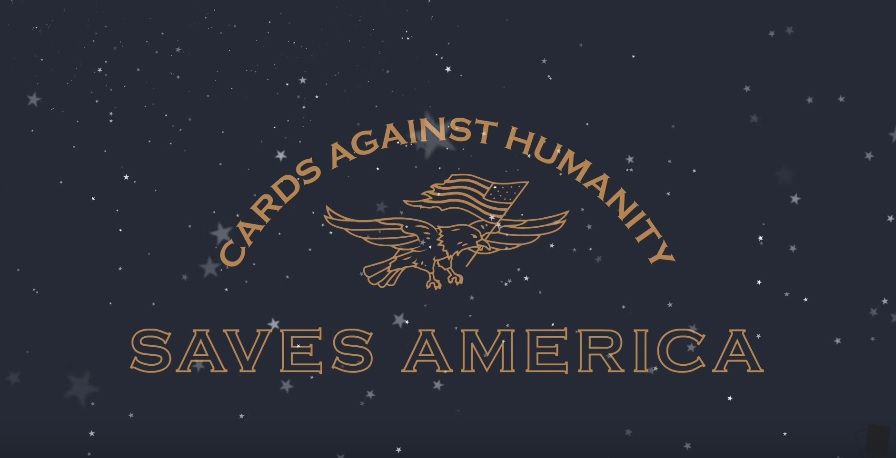 Hey Mexico, you have an unlikely ally in the fight against Donald Trump's border wall: Cards Against Humanity, the deliciously obscene "party game for horrible people" (their words, not ours).
The creators of the bawdy card game say they've purchased a plot of land on the U.S.-Mexico border and intend "to make it as time-consuming and expensive as possible for the wall to get built."
Trump, of course, famously promised he would build a wall along the border to stop illegal immigrants from entering the U.S. He even said he'd make Mexico pay for it.
The folks at Cards Against Humanity say they are taking a stand to save America because "Donald Trump is a preposterous golem who is afraid of Mexicans."
"It's 2017, and the government is being run by a toilet. We have no choice: Cards Against Humanity is going to save America," reads a mission statement on a new promotional website launched Tuesday.
The card game claims it has not only bought a plot of land on the Mexico border, but has retained the services of a law firm to ensure Trump can't erect his proposed wall.
The campaign is all in aid of Cards Against Humanity's annual holiday promotion. By paying $15, fans in America will receive "six America-saving surprises right to your doorstep," just in time for the holidays.
"On Day 1, all Cards Against Humanity Saves America recipients will get an illustrated map of the land, a certificate of our promise to fight the wall, some new cards, and a few other surprises," the promotion's website states.
Check out Cards Against Humanity's pretty amusing campaign video below:
And the Cards Against Humanity Saves America website's FAQ section is pretty damn funny, too.
The game creators say they're saving America from "injustice, lies, racism, the whole enchilada" and though they initially said there wouldn't be a holiday promotion this year, "We're liars, just like the president." Shots fired.
Some of the other gems in the FAQ section include:
I'd like to cancel my order

We'd like to cancel the 2016 election, but neither of us is going to get what we want.

Are these surprises going to embarass me or the person who's getting them?

The surprises contain no sexual content, graphic violence, or footage of Donald Trump watching Russian prostitutes urinate on a bed Obama slept in. They do have some naughty words, though.
Where can we sign up?