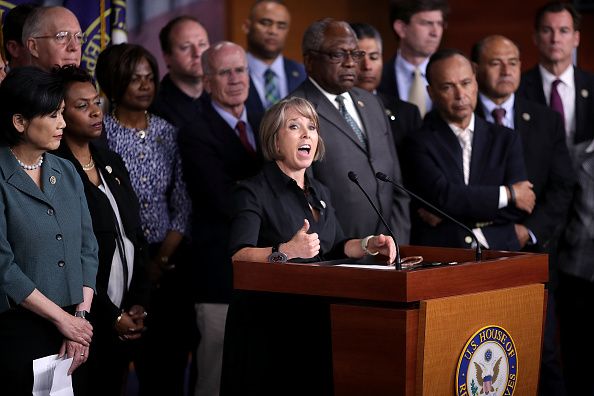 New Mexico Governor Michelle Lujan Grisham (D) shared a short campaign video of herself running through walls as a response to President Donald Trump's State of the Union address on Tuesday night.
"All of this talk about walls tonight," Grisham said in the tweet referencing Trump's address, with the hashtag #SOTU.
At the beginning of the campaign video, Lujan Grisham discusses the state's ranking in employment and education compared to the other U.S. states.
"New Mexico is 49th for employment and 50th for schools," Lujan Grisham with construction goggles in her hands. "We got to bust through some walls to make changes."
The governor then puts on the glasses and proceeds to break through a wall into a room of people that are dressed as construction workers. She then talks about rebuilding the state's infrastructure.
"I'll create public and private partnerships to rebuild our infrastructure," Lujan Grisham says and then proceeds to run through another wall.
"We need more apprenticeships and skills training," she says in the video before running through a wall into a classroom of students. "And we have billions in the permanent fund to invest in schools and small businesses."
Lujan Grisham ends the video by running through a final wall that holds a poster of President Trump. While she runs through the wall she can be heard saying: "And here's what I think of Trump's wall," smashing through the poster and the wall. The video on Twitter already has 495,000 views and more than 3,500 retweets.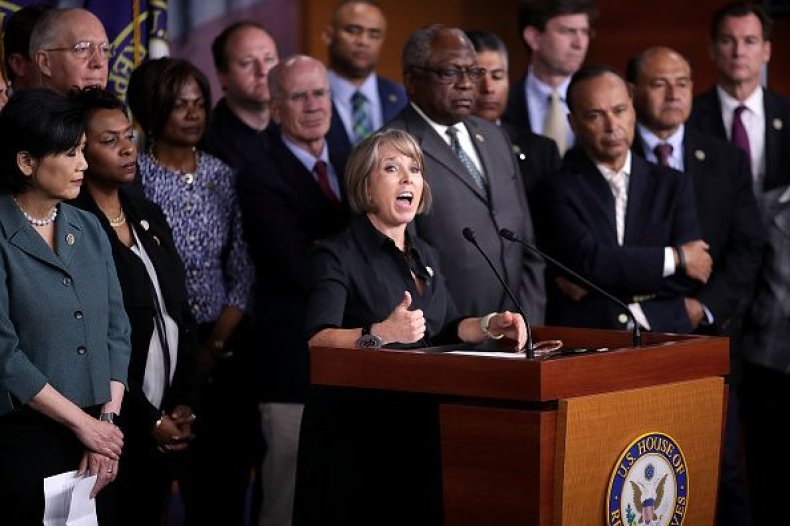 The New Mexico governor's response comes just a day after Trump's State of the Union, where he discussed immigration. During his speech, he said that "walls work and walls save lives."
"The Congress has 10 days left to pass a bill that will fund our Government, protect our homeland, and secure our southern border," he said. "Now is the time for the Congress to show the world that America is committed to ending illegal immigration and putting the ruthless coyotes, cartels, drug dealers, and human traffickers out of business."
On Tuesday, Lujan Grisham withdrew the state's National Guard Troops at the New Mexico border, saying that the state would "not take part in the president's charade of border-fear mongering."
"We will support our neighbors where the need for assistance is great, and we will offer a helping hand when we can to those vulnerable people who arrive at our border, but New Mexico will not take part in the president's charade of border fear-mongering by misusing our diligent National Guard troops," the governor said in a statement on Tuesday. "We will deploy our men and women in uniform only where there is a need, and where their presence can make a genuine difference in ensuring public safety and an easing of the humanitarian concerns at our southern border."