Trump Wall: Israeli Company to Make Prototype for His Mexico Border Wall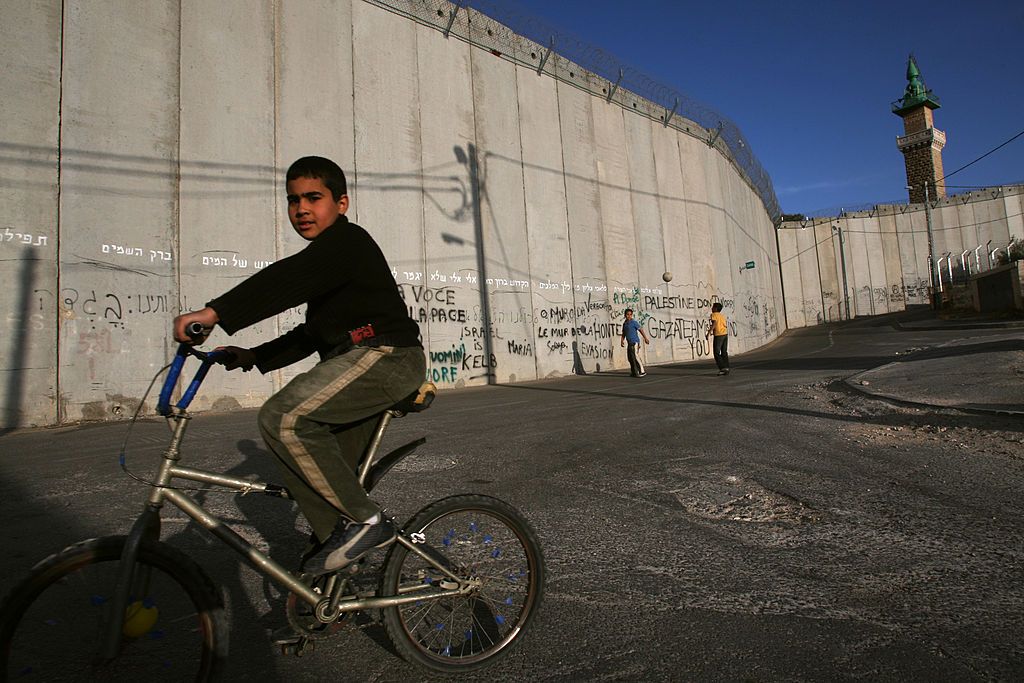 President Donald Trump has long been an admirer of Israel's wall-building program and it appears the Department of Homeland Security is too, with an Israeli firm reported to be among those building prototypes for the Mexico border wall.
Elta North America, an Israeli-owned defense manufacturer, has been named as one of what will ultimately be eight companies contracted to build models for their wall proposals.
Related: Why Israel is spending $800 million on a hidden new wall
The Israeli manufacturer will be given between $300,000 to $500,000 in grant money to develop its prototype, The Jerusalem Post reported. The final project is estimated to cost as much as $25 billion.
Elta's wall proposal is for a smart prototype, a wall with a see-through design. In the past the contractor, which has its U.S. headquarters in Maryland, has worked on the anti-missile system for Israel's Iron Dome project. The rocket defense system is designed to intercept missiles fired on Israel from its hostile neighbors, particularly from the Gaza strip and Lebanon. It has also developed radar systems for Israeli Arrow missile, fighter jets and spy aircraft.
In the U.S., Elta has built a series of radar systems and components for the U.S. military.
Four other companies have so far been named to create the border wall: Caddell Construction Co in Alabama, Fisher Sand & Gravel Co in Arizona, Texas Sterling Construction in Texas, and Yates & Sons Construction Company in Mississippi.
According to CNN, the Customs and Border Protection Agency has said it expects construction for the prototypes to begin in the fall.
Before he was elected, President Trump appears to have used Israel's extensive wall building program as an inspiration for his own southern border wall. "If you think walls don't work, all you have to do is ask Israel," he said in November 2016.
As well as its decade-old security barrier dividing the West Bank from Israel, Israel has also built a system of barriers along the frontier between the Gaza Strip and Egypt's Sinai Peninsula.
In August, Israel announced the creation of an $800 million barrier to stretch across the country's 40-mile frontier with Gaza, measuring 19 feet high, but also delving 131 feet underground, principally to counter the threat of attack tunnels dug by Hamas, the Islamist militant group that has controlled Gaza since 2007.
Work is scheduled to begin on the wall in October and it is expected to take two years to complete.