Trump Is Wallowing in the Pay for Play Swamp
Donald Trump won the 2016 election on a promise to "drain the swamp."
He railed against establishment politicians and interest groups and asserted his own independence, claiming he cannot be bought.
His message worked and independent and unaffiliated voters supported Trump and other Republican candidates because they wanted to clean up Washington.
But a year later, pay to play politics has only gotten worse. From tax hikes on the middle class, to a worsening opioid crisis, to loose gun laws, the politicians who promised to change the system are being bought and paid for by special interests that pad the bottom line of corporations at the expense of everyday Americans.
That's a problem for Republican incumbents in the next electoral cycle.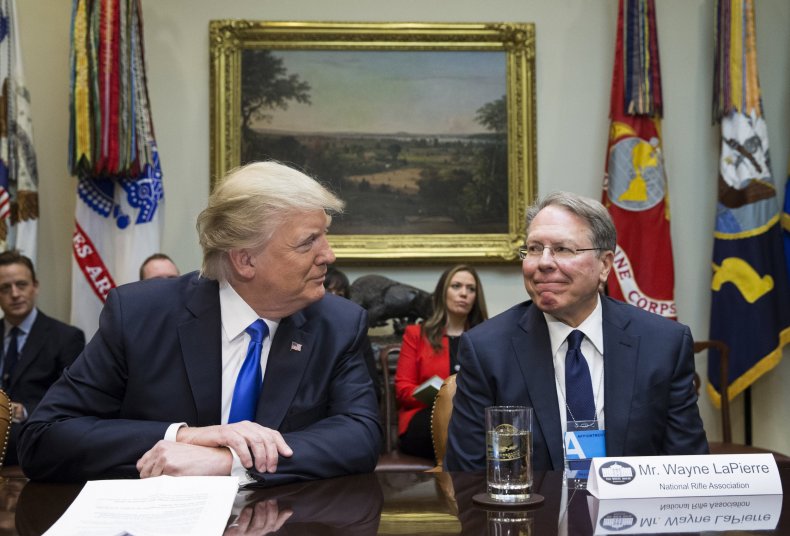 Americans know this broken system hurts them and their families. Current polls show voters overwhelmingly dislike the amount of money in politics and strongly favor reforms. Two out of every three voters believe the amount of money in politics affects their everyday lives. Independent and unaffiliated voters, who helped elect Donald Trump, consistently rate 'getting big money out of politics' as a top issue, just as important as jobs and health care.
To truly "drain the swamp," we need to make sure Americans know the people they trusted to run their country last election cycle are now turning their backs on them. That's one of the only ways we will be able to kick out incumbents who support a rigged system, and elect candidates who will actually reform the system.
For example, 20 Members of Congress, including Colorado Rep. Mike Coffman and Pennsylvania Rep. Patrick Meehan, benefitted from a total of $11.7 million from special interests who wanted to lower their tax burden. Almost all of them turned around and voted for tax reform that raises taxes on families earning less than $100,000 a year.
A new analysis from the Institute on Taxation and Economic Policy (ITEP) found that foreign investors would receive $11 billion more under the House and Senate tax bills than the middle class and poor.
Unsurprisingly, a recent national poll finds that 53 percent of Americans disapprove of the plan, and only one in five think their taxes will go down. But Congress is moving ahead anyway.
In August, as Congress considered the repeal of the Affordable Care Act, Senator Dean Heller of Nevada publicly said he would not support any bill that would reduce spending for Medicaid. After receiving calls from some of his mega-donors, Sheldon Adelson and Steve Wynn, he switched his position – voting for the plans that could cost tens of thousands of Nevadans, along with over 20 million Americans, their insurance.
The National Rifle Association spent $54 million in outside spending last year and it's perennially a top spender on behalf of GOP candidates. Despite the public's desire for reform in the wake of shootings in Las Vegas, Orlando and Newtown, bills like the "no-fly, no-buy" proposal banning suspected terrorists from buying guns were all blocked in Congress.
Before he was House Speaker, Paul Ryan even voted against a law that would make it harder for child sex offenders, domestic violence offenders and terrorists to carry guns across state lines.
Fatal opioid overdoses increased by over 50 percent in Rep. Ryan Costello's district in Pennsylvania. While his constituents were dying, Rep. Costello was drumming up support for his bill that crippled the Drug Enforcement Administration's ability to control the supply of prescription narcotics, spurred on by the campaign contributions he had received from pharmaceutical companies. Rep. Costello sold his constituents out for $300,000; that's just about forty-six cents per constituent.
This is pay-to-play politics, where politicians pursue money instead of good policy, and where the only constituents who matter are those with deep pockets. But these politicians are in trouble.
Voters are fed up and now they are demanding change.
Candidates who are truly committed to unrigging the system, not just using it as a political talking point, will have an immense advantage in the 2018 midterms.
Voters are clamoring for more transparency and limits on what special interests like drug companies, the healthcare industry and Wall Street can spend. They want reformers who will put their interests and those of their families first, not politicians who are for sale. These are winning issues.
At a time when millions of Americans have been ripped off by the banks, families have lost loves ones to opioids or gun violence, and millions of people throughout the country are worried they might lose their health insurance, that change is more urgent than ever.
Tiffany Muller is president of End Citizens United.