Trump is a 'Wannabe Autocrat,' Former Government Ethics Chief Says After Bloody Retweet Targeting CNN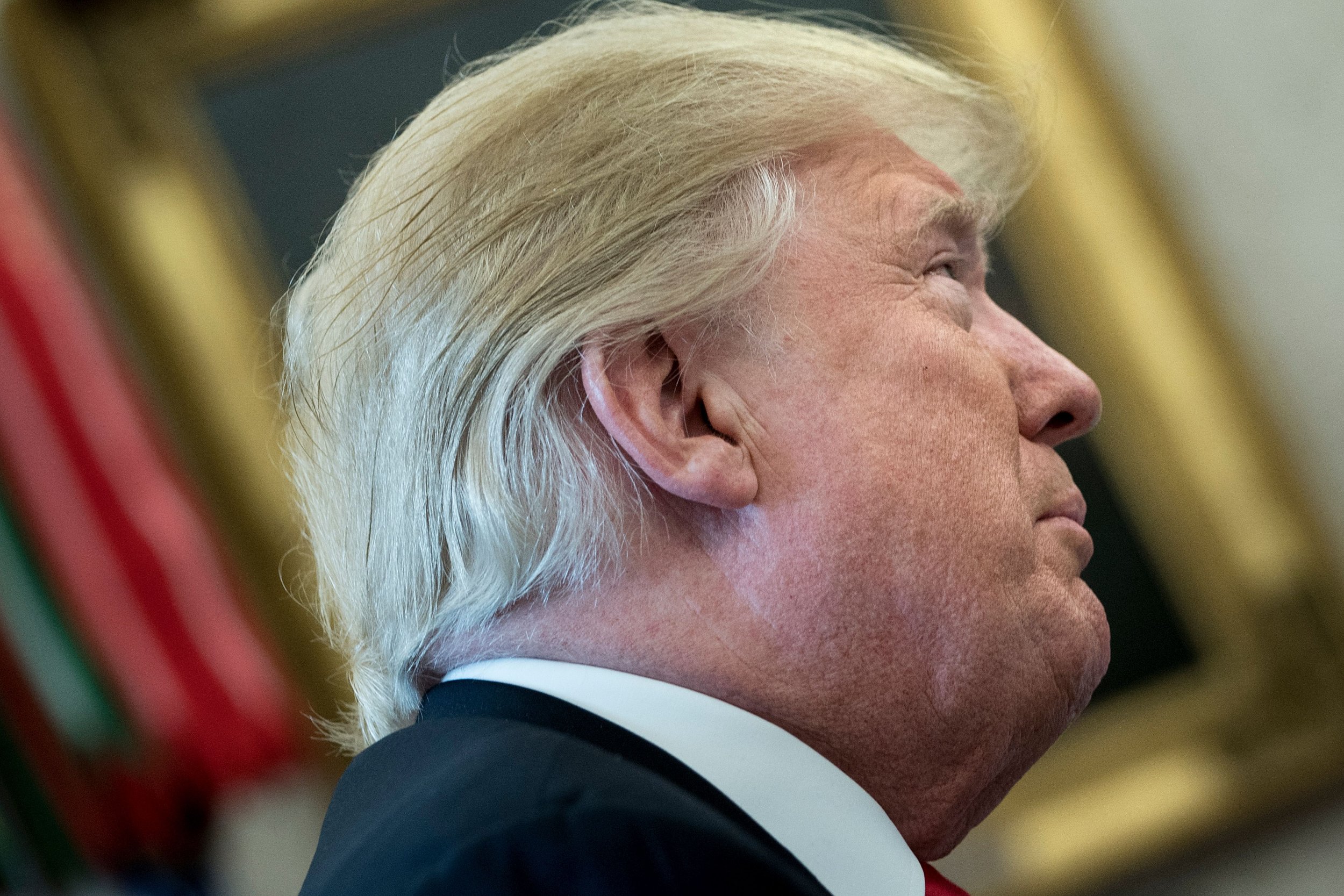 The former head of the U.S. Office of Government Ethics, Walter Shaub, blasted President Donald Trump as a babyish aching tyrant after the commander-in-chief retweeted a picture of himself sporting what appeared to be CNN's blood on the bottom of his shoe on Sunday morning.
"The wannabe autocrat just retweeted an image depicting CNN's blood on the sole of his shoe. These colicky tweets reveal he's hurting this weekend. They make him (and our country) look weak," Shaub wrote.
Trump has frequently been accused of being an autocrat, or absolute ruler who operates outside of the democratic system. Although the Constitution forbids him from acting out on his own, he has displayed numerous autocratic tendencies during his time in office, often shown in his penchant for announcing decisions without consulting officials first. A recent example was his decision to tweet out a ban on transgender people in the military without telling officials.
Shaub has been an outspoken critic of the president since leaving his administration in July out of growing concern that ethics regulations for politicians were inadequate.
And of course Trump has regularly moaned about CNN, which he has referred to as "fake news" on several occasions.
This isn't his first retweet suggesting violence against the news network — in July he shared a clip of him pummeling a person with a CNN logo for a head.
The image Trump retweeted on Sunday was originally posted by Twitter user @shawgerald4, whose name on the social media platform is "orgeon4TRUMP."
His biography reads "*Day One Trump Supporter**Political tweets daily* *Here to counter the relentess anti Trump prograganda* #Trump2020 #MAGA
The user tweeted the picture as a response to Trump's tweet, "FBI Deputy Director Andrew McCabe is racing the clock to retire with fringe benefits. 90 days to go?!!!" he posted on Saturday. Reports on the same day revealed that McCabe is planning to retire in a few months when he is eligible for a pension.
Trump began his 11-day Christmas break at his Florida Mar-A-Lago estate on Saturday and has tweeted out numerous posts since.
Also on Sunday morning, the commander-in-chief continued whining about "The Fake News."
"The Fake News refuses to talk about how Big and how Strong our BASE is. They show Fake Polls just like they report Fake News. Despite only negative reporting, we are doing well - nobody is going to beat us. MAKE AMERICA GREAT AGAIN!"