Does Donald Trump Want Democrats to Win Midterm Elections? Ex-Congressman Suggests Plot to Win in 2020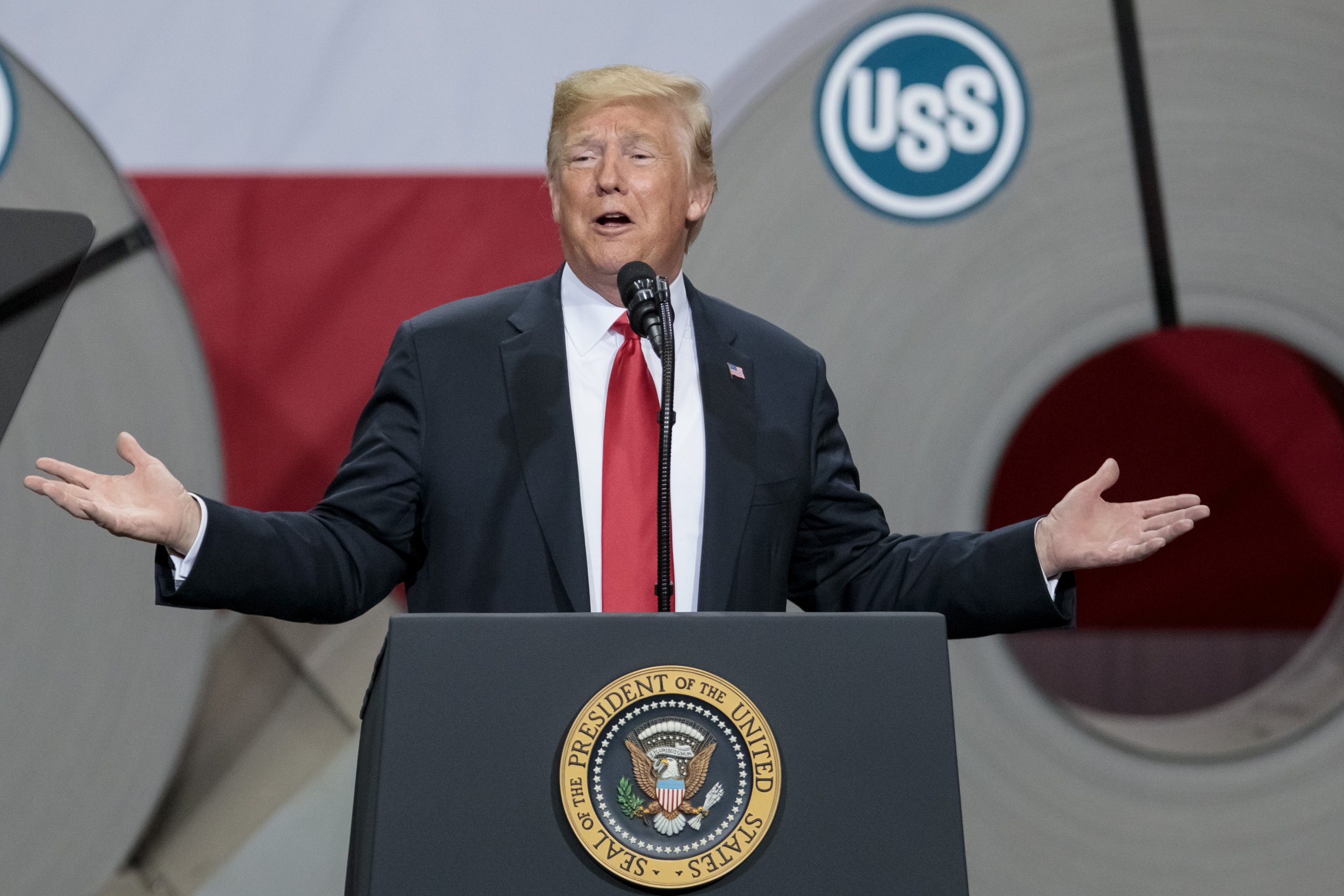 President Donald Trump is purposely trying to lose Republican control of the House of Representatives this fall as a tactic to create an enemy for his 2020 re-election bid, according to a former Democratic congressman.
Former Representative Steven Israel of New York, who served from 2001 to 2017, pointed to Trump's recent threat to shut down the federal government if the Democrats fail to fund a southern border wall as a reason to believe the president is intentionally ditching the House.
"POTUS is secretly rooting for the election of a Democratic majority," Israel wrote in an op-ed published Tuesday by The Hill. "He may even be taking a dive for Democrats. On the political street corners where Trump loiters, where thuggery meets conspiracy, it all makes perfect sense. At some point he'll run out of people to blame for his failures. "
Israel suggested the president was in search of a "foil" to blame and demonize in preparation for the 2020 presidential race.
"This president is in desperate search of a foil, and what better foil than Democrats in control of Congress," Israel said. "He needs two years of preaching that he's the only thing standing between survival and one-party control by the weak-kneed and knee-leaners, the ICE-melting, big-spending, crime-coddling cadre of socialists led by Bernie Sanders, Elizabeth Warren and Alexandria Ocasio-Cortez."
Invoking and blasting his political enemies was indeed a frequent Trump tactic throughout his 2016 campaign, and it has carried over into his 18 months in office. The president has repeatedly railed against his predecessor, Barack Obama, as well as his 2016 opponent, Hillary Clinton.
Trump said on Sunday he would be "willing" to allow a shutdown, a threat that could prove problematic for Republicans with midterm elections about three months away, especially for those trying to hold on to seats in more moderate districts, Israel said.
The possibility that Trump consulted with former White House chief strategist Steve Bannon, who left that position last August, was raised by The Wall Street Journal's editorial board on Monday.
"The shutdown threat fits Mr. Bannon's midterm election strategy, which is to stress issues that polarize the electorate to drive voter turnout among the Trump base. This means muting talk of tax cuts and the economy and talking up immigration and trade policies that bash foreigners," the board wrote.
With Trump one of the most divisive presidents in recent memory, political experts and recent polls have shown that Republicans could have difficulty retaining their current 236-193 hold on the House. The Senate is not seen as vulnerable, despite the GOP's slim 51-49 lead in the upper chamber.