Trump Asked Sessions to Stop Joe Arpaio Racial Profiling Investigation: Report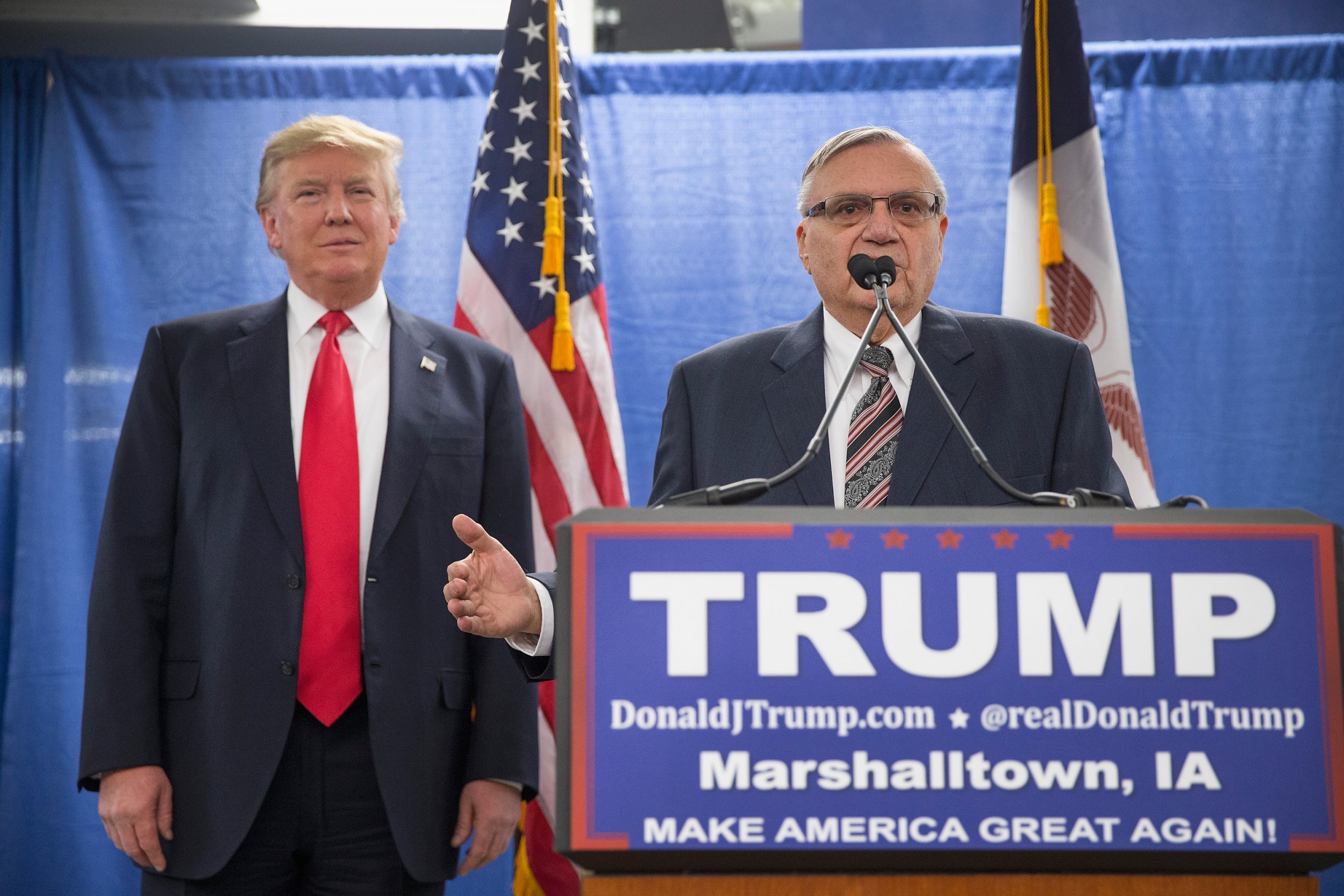 President Trump asked Attorney General Jeff Sessions if the government could close the criminal case against controversial former Arizona Sheriff Joe Arpaio several months ago, the Washington Post reports.
Trump was told that the action would be inappropriate, and to let the trial take its course, according to the report citing three people with knowledge of the conversation between Trump and Sessions.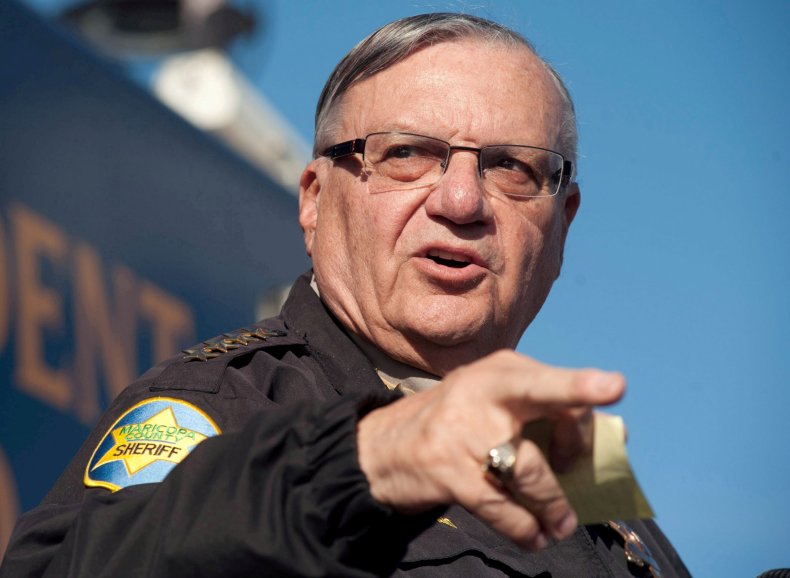 On Friday, Trump pardoned Arpaio, who had been convicted in July for contempt of a court order banning him from targeting Latino immigrants in police patrols. Arpaio had been due to be sentenced in September.
According to the report, Trump decided months ago to grant Arpaio a pardon if convicted.
Responding to questions about Trump's conversation with Sessions, White House press secretary Sarah Huckabee Sanders told the Post: "It's only natural the president would have a discussion with administration lawyers about legal matters. This case would be no different."
Arpaio had bonded with Trump by publicly backing his unsubstantiated "birther" conspiracy theory about former President Barack Obama, and endorsed the real estate mogul for the presidency.
Trump has praised Arpaio, claiming the former sheriff has a record of "selfless public service" which shows his tough stance on law enforcement.
In a statement Saturday, the White House defended the pardon, which was criticized by civil liberties groups.
"Throughout his time as Sheriff, Arpaio continued his life's work of protecting the public from the scourges of crime and illegal immigration," the White House said in a statement stressing Arpaio's public service.
"Sheriff Joe Arpaio is now eighty-five years old, and after more than fifty years of admirable service to our Nation, he is a worthy candidate for a Presidential pardon," the statement added.