Trump Wants to Block Visas for Immigrants' Extended Family Members Because National Security Will Be in Danger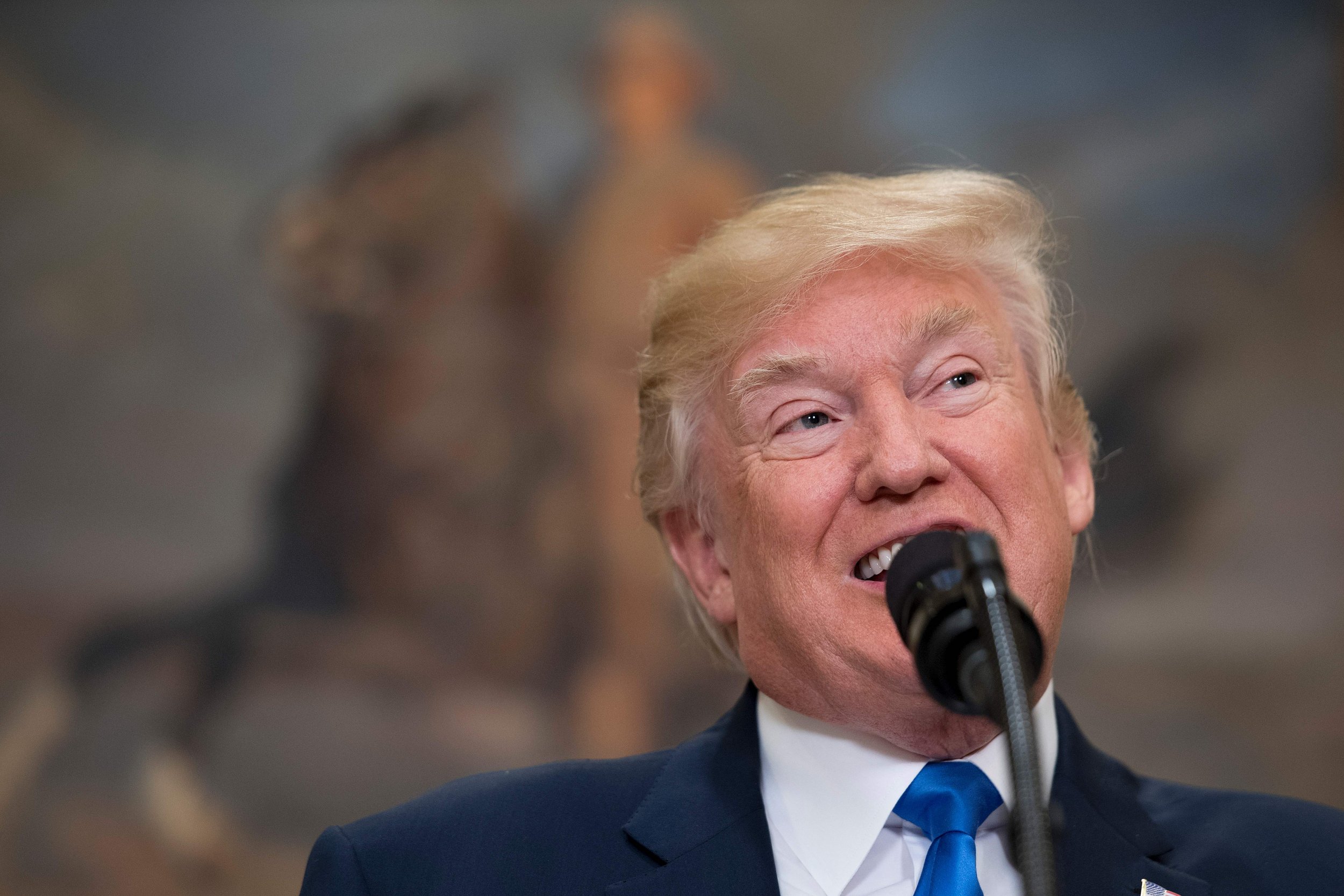 Under President Donald Trump, the number of visas granted to extended family members of legal immigrants dropped to the lowest level in more than a decade—and he is calling on Congress to stop such "chain migration," claiming it presents a national security threat.
The number of approvals for family-based visas in the first nine months of 2017 fell to 406,000 from 530,000 in the same period a year prior, a drop of nearly a quarter, according to a Reuters review of U.S. Citizenship and Immigration Services data. A similar amount of applications were submitted for both periods.
Trump recently criticized chain migration, blaming it for allowing one immigrant "to bring in dozens of increasingly distant relations" with "no real selection criteria." The president pointed to a Bangladeshi man who detonated a pipe bomb in a New York City transportation hub last month as an example of how the system can compromise national security.
Approvals of family-based visas, called I-130s, for people who were not immediate family members in the first nine months of 2017 dipped 70 percent to 32,500 from 108,000 during the same period the previous year, according to Reuters. Fiscal year 2017 had the lowest number of extended-family visa approvals since 2000.
U.S. Citizenship and Immigration Services said there are a limited number of visas for the category and that it prioritizes processing other types. The agency does not plan to restrict visas for immediate family members, Director L. Francis Cissna said. However, the agency has aligned with the Trump administration's goal to make immigration merit-based.
"Those people are just coming in based on connection to a family member," Cissna told Reuters of chain migrants. "That lack of selectivity, it takes us away from where we want to go as a country."
Groups that have long pushed to limit chain migration say they are finally being heard in the White House. NumbersUSA director Roy Beck told Reutersthat his organization's ideas to restrict legal immigration have been "catapulted onto the main stage in an unprecedented way."
But the American Immigration Council says case-study evidence shows that extended immigrant families "ease the economic assimilation of new immigrants and promote investment in U.S. human capital as well as the formation of businesses."
Apart from his efforts to block extended-family visa approvals, Trump is reportedly considering a proposal to stop H-1B visa extensions to highly skilled foreign workers mostly from India, while they wait for their green cards to be granted. If the proposal passes, between 500,000 and 750,000 skilled Indian workers who hold the non-immigrant work document could be deported.