Trump Wants to Bring Back Waterboarding, Establish a Database for Syrian Refugees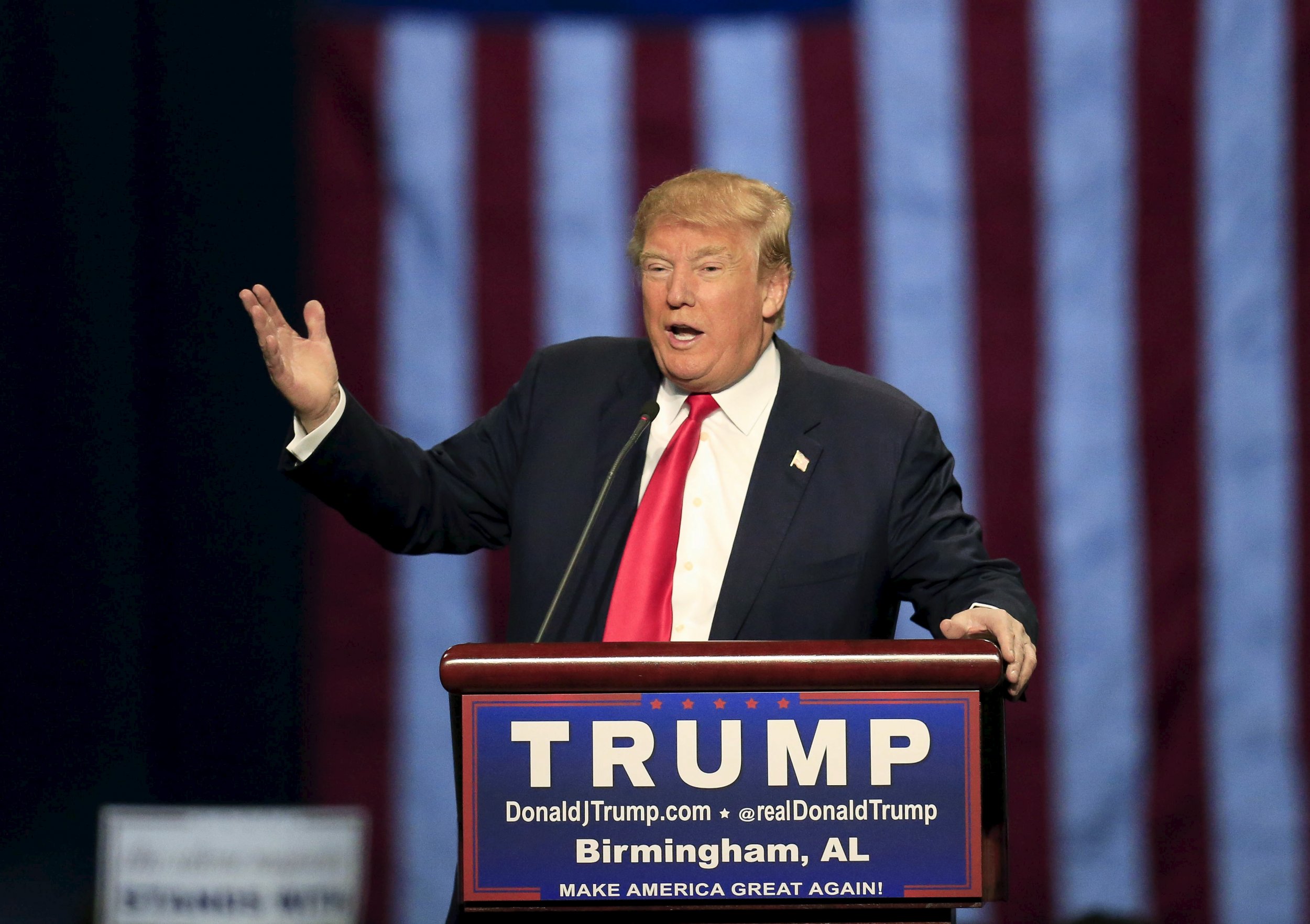 Republican presidential candidate and real estate mogul Donald Trump said on Sunday that, if elected, he would re-institute waterboarding and would monitor Syrian refugees, as well as certain mosques, particularly in New York City.
Trump insisted in an interview with ABC's "This Week" that waterboarding—which was utilized by the CIA in some interrogations after the 9/11 World Trade Center attacks and is defined as a torture mechanism by the United Nations—is a "strong interrogation technique" that pales in comparison to tactics utilized by the militant group ISIS against enemies and hostages. Waterboarding involves placing a cloth over someone's face and dumping water over it, and has been said to mimic the feeling of drowning.
Yet Trump was adamant that it was nothing by comparison to ISIS' tactics. "I think waterboarding is peanuts compared to what they do to us," he said, referencing the 2014 beheading of journalist James Foley in Syria. "[Beheading is] a whole different level and I would absolutely bring back interrogation and strong interrogation."
At a rally in Birmingham, Alabama, on Saturday, Trump told the crowd that after militant attacks on Paris, the United States needs to take further precautions in observing mosques, and reiterated on Sunday that he would want to establish a "watch list" for Syrian refugees.
As the New York Times notes, it's unclear whether or not Trump's proposed database for refugees would differ from the records already kept by various federal agencies including the Department of Defense. Currently, when refugees seeking asylum in the U.S. apply through the United Nations, their names are screened by the FBI and checked against the Defense databases.
Trump elaborated on his comments to ABC on Sunday: "I don't want to close up mosques," he said, "But things have to happen where—you have got to use strong measures [or] you're going to see buildings coming down all over New York City and elsewhere." Continuing, he said: "We have to be very, very vigilant. And a database would be fine for them, and [a] watch list is fine. We have to watch and see what they're doing."
When asked about whether or not those on federal agencies' terror watch lists should be banned from buying guns, Trump voiced his support for laws along those lines—despite previous pronouncements of being a fervent advocate of the Second Amendment right to bear arms.
While the famously-coiffed candidate is currently dominating the polls during the Republican primaries, he also hinted Sunday that'd he'd consider running as an Independent bid if his primary campaign went south.