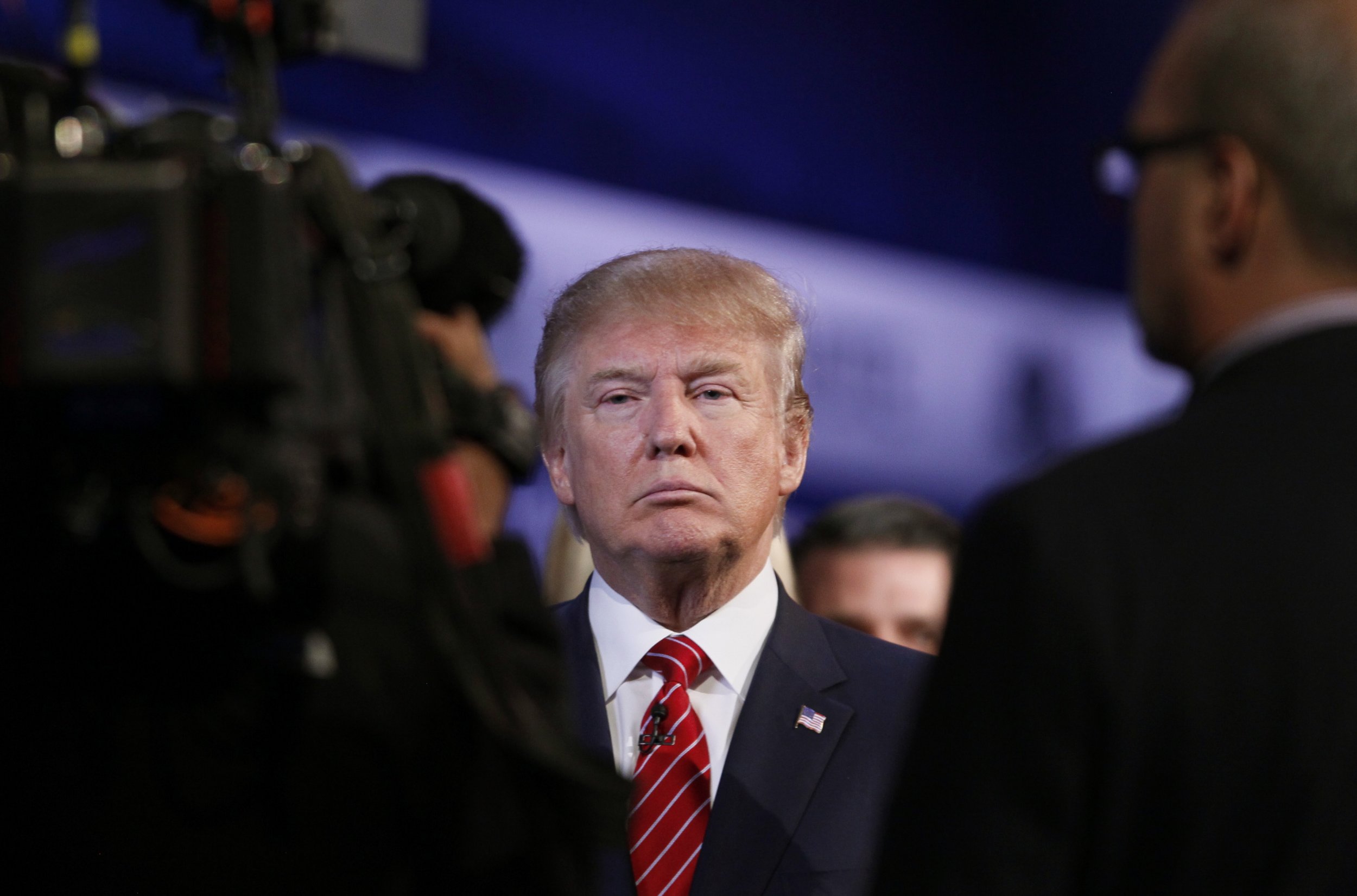 Republican presidential frontrunner Donald Trump suggested border agents should ask those entering the United States if they are Muslim in order to determine if they will be allowed into the country, while speaking on MSNBC Tuesday morning.
This comes after Trump announced a proposal on Monday to ban Muslims from entering the United States. The idea of such a ban, which would be unconstitutional, was widely condemned by both fellow Republicans and Democrats.
Asked by the MSNBC host how his proposal would work in practice and whether border agents would have to ask people their religion, Trump said, "They would say 'Are you Muslim?'"
Trump's proposal would also prevent Muslim Americans from traveling back into the United States, despite their citizenship status. On Tuesday, Trump clarified there would be exceptions to his ban: athletes, world leaders, and members of the military. He said he hopes the ban "wouldn't last very long."
"By doing this, what we really need help from are the Muslims who do know whats going on, the neighbors of people looking to do harm, they have to call the police," Trump said.
Trump added that while he "loves" and "wants to work with" Muslims, his message to Muslim Americans was that they must "turn in bad ones."
When asked how his proposed ban would be executed, Trump offered a vague answer: "It could happen at the site [of origin,] it could happen here, it could happen in many different forms. That would have to be worked out. And I don't think it would be for an extended period of time. We have to get our hands around this situation."
As for his critics, Trump said fellow Republicans had condemned his other ideas, such as a border wall with Mexico, and eventually came to approve his decisions. "The ones that aren't to my side are down to around zero in the polls," he added.
On Good Morning America, Trump was asked if being compared to Nazi leader Adolf Hitler bothered him. "No, what I'm doing is no different from FDR," he replied.
During President Franklin D. Roosevelt's time in office, the United States created internment camps for Japanese Americans following Japan's attack on Pearl Harbor, the anniversary of which was on Monday. Trump said that he does not support such internment.
When asked if he regrets making the proposal, Trump said "thousands" are supporting him.