Trump Mocks 'Wonderful' Pelosi, Sarcastically Tells Democrats To Back Her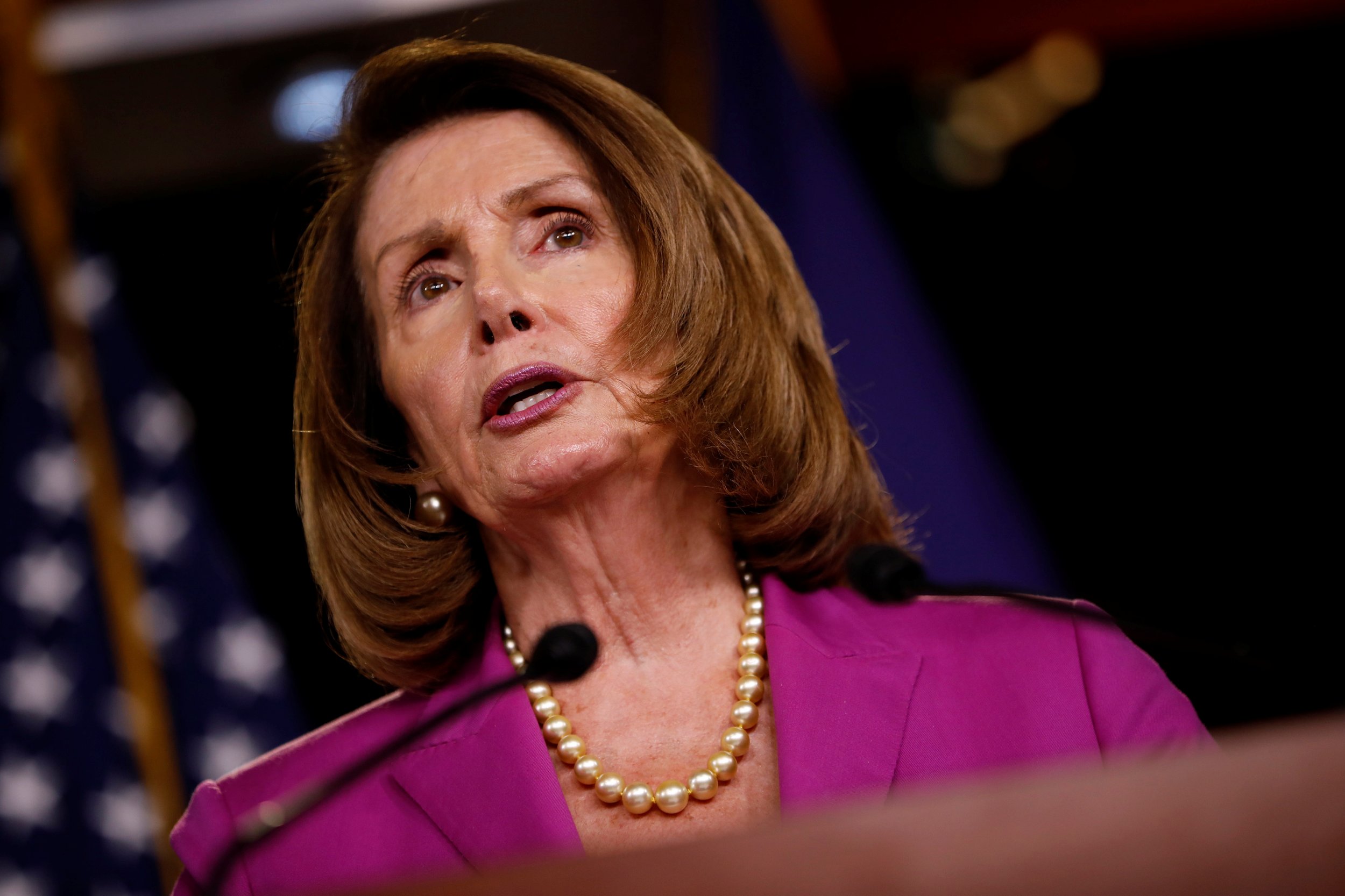 As the midterm elections approach, President Donald Trump is attempting to exploit cracks in the Democratic Party by undermining one of its most influential, and controversial, members.
Trump took to Twitter to mock the party and House of Representatives Minority Leader Nancy Pelosi, who he said should be given Democrat backing despite bad policies and ideas.
"Please do not distance yourself from Nancy Pelosi," Trump wrote to the Democrats. "She is a wonderful person whose ideas & policies may be bad, but who should definitely be given a 4th chance."
He added that the veteran lawmaker "is trying very hard," and that Pelosi "has every right to take down the Democrat Party if she has veered too far left!"
The Democrats are hoping for a "blue wave" to take back control of Congress, and possibly even the Senate if all results go their way. Party members are considering who to back for House speaker if the Democrats can overhaul the 23-seat majority currently help by Republicans.
Republican attack ads have been focusing on Pelosi, a liberal from San Francisco, in an effort to energize voters for the November race. Republican strategy in the razor-thin victory in Ohio's special election earlier this week leant heavily on Pelosi, who served as Speaker of the House from 2007 to 2011. The Democrat appeared in around a third of all Republican ads in the run up to the vote, The Washington Post said.
Meanwhile, younger Democrats are growing impatient for their chance at the head of the party. Though her fundraising clout and experience mean 78-year-old Pelosi remains a key leader, the party's youthful left-wing are keen to exert their influence.
The young left wingers are exemplified by 28-year-old Alexandria Ocasio-Cortez, and hope to push the Democrats into a more progressive and radical stance. Inspired by Bernie Sanders's 2016 presidential campaign, this group believes voters have an appetite for a new Democratic Party, one that promises universal healthcare, free college education and improved worker rights.
More than two dozen Democratic House candidates have refused to commit their support to Pelosi, The Post said, while NBC News estimates more than 50 candidates and incumbents would not back her return as House speaker.
Trump's tweet will do little to settle Republican nerves. Several special elections this year have shown huge swings towards the Democrats, even in areas where voters have traditionally preferred Republican candidates. Losing the House would limit the party's ability to protect Trump, who is desperately trying to undermine special prosecutor Robert Mueller's investigation into alleged Russian meddling in the 2016 presidential election.