Trump Wants an Internet Sales Tax. Conservatives are Furious
This article first appeared on The Daily Signal.
A North Dakota lawmaker says President Donald Trump has promised that her bill requiring online merchants to collect sales taxes will be signed into law in 2018.
"They all committed to me that we were going to get my bill passed in '18 here," Noem said, according to The Rapid City Journal, referring to the president and members of his administration. "I told them that I would remind them of that daily."
The White House declined to comment on Noem's claim, calling it a "private meeting."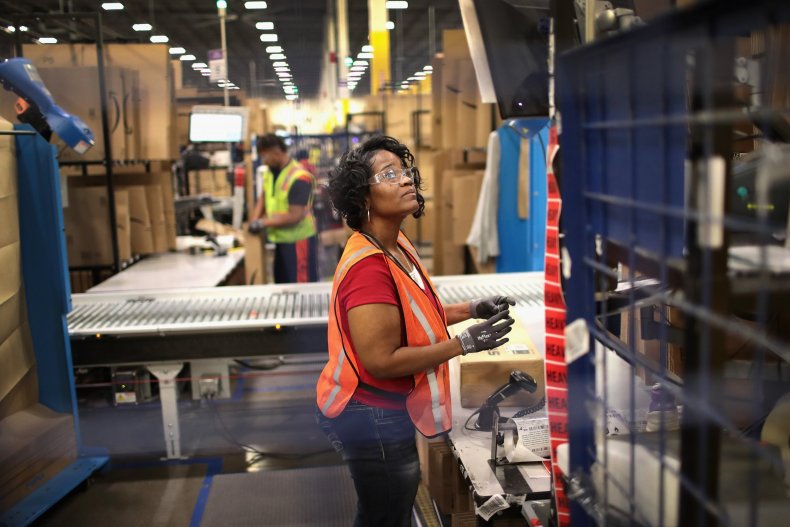 Trump has previously weighed in on the Internet sales tax in tweets criticizing The Washington Post , whose owner, Jeff Bezos, is the founder and chief executive of internet giant Amazon. (The company currently collects sales taxes from all but the five states that don't have a sales tax.)
Noem's bill would allow all states to tax retailers that don't have a physical presence in their state, Adam Michel, a tax policy expert at The Heritage Foundation, told The Daily Signal in an email Monday.
Currently, according to Supreme Court precedent in Quill v. North Dakota, states can collect sales taxes only on businesses that have a physical presence in the state, such warehouses or offices, according to a report by James Gattuso, a senior research fellow at The Heritage Foundation, and Michel.
"The case currently under review by the Supreme Court to overturn Quill, and congressional proposals to similarly expand states' ability to tax beyond their borders, are ill-conceived," Michel said. "Such proposals would upend a quarter-century of precedent on sales taxes, and put consumers–especially customers of small, internet-based retailers–at risk of higher taxes."
A senior aide to a conservative member of Congress told The Daily Signal in an email that a vote for Noem's bill wouldn't be popular.
"Conservatives would be broadly opposed to it, but we haven't heard anything about this coming to the floor [of Congress] in the near future," the aide said.
Treasury Secretary Steven Mnuchin appeared to signal possible support for the tax in July, when he said during a hearing that such a tax "could be a very important means for the states to fund infrastructure."
Instituting out-of-state sales taxes would be counterproductive to the tax-reform bill that passed Congress on Dec. 20, Michel said:
Congress just passed [the Tax Cuts and Jobs Act] with the aim of cutting taxes for millions of Americans. Allowing states to tax business outside of their borders will undermine the victory of tax reform by raising taxes on unsuspecting consumers.
Rachel del Guidice is a reporter for The Daily Signal.