Trump Wants to Know the Names of Everyone Who Votes Against His Jerusalem Decision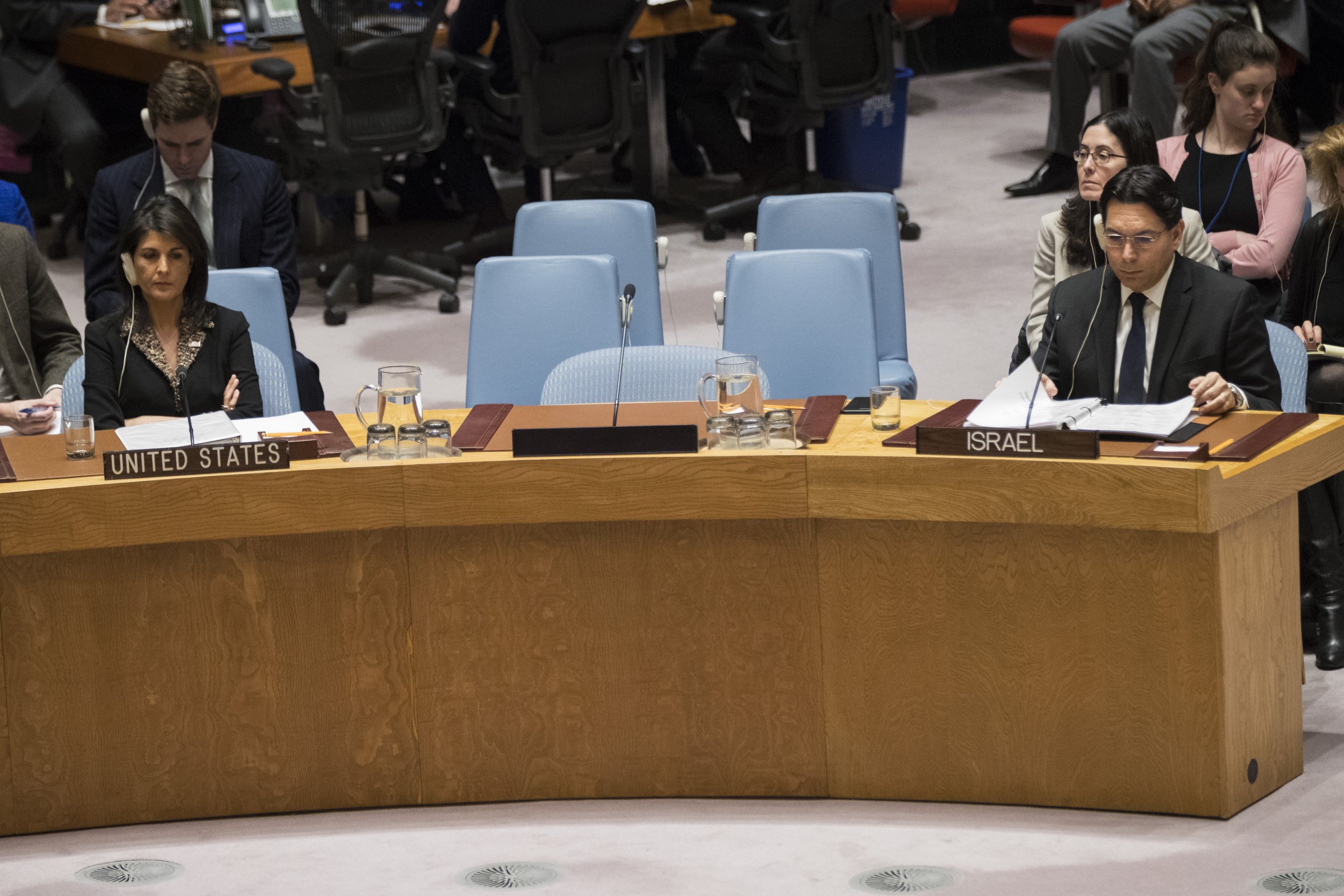 President Donald Trump has threatened to cut financial aid to any country opposed to his decision to name the disputed city of Jerusalem as the capital of Israel as the United Nations General Assembly prepared to vote on a resolution condemning the U.S. leader's controversial move.
Trump told reporters at the White House Wednesday that he would not let countries take "hundreds of millions of dollars and even billions of dollars" of U.S. money and then vote against him at the U.N, according to Reuters. Earlier that day, the U.S. ambassador to the U.N., Nikki Haley, reportedly sent a letter to U.N. members urging them not to support a potential resolution that blasts Trump's historic shift on Jerusalem, where Washington also planned to move its embassy.
Related: Will Trump lead us into another Middle East war?
In the letter, Haley argued the move would benefit peace between Israelis and Palestinians, who also claimed Jerusalem as their capital. Trump's announcement, however, was met with violent protests across the region, and the 193-member U.N. General Assembly was expected to easily pass the motion criticizing the U.S. leader's decision in a meeting scheduled on Thursday at the request of Turkey and Yemen.
"The president will be watching this vote carefully and has requested I report back on those who voted against us," Haley wrote in a letter obtained by the Israeli newspaper Haaretz. "Thank you for your consideration, and please do not hesitate to contact my team with any questions or concerns."
Haley's comments followed a social media salvo in which the diplomat warned Tuesday that the Trump administration did not "expect those we've helped to target us" and that "the U.S. will be taking names." A day earlier, the U.S. struck down another resolution focusing on Trump's stance on Jerusalem in the 15-member U.N. Security Council, of which the U.S. is one of five permanent members, giving it veto powers.
Frustrated over the U.S.'s decision to utilize its veto against the Egypt-led U.N. Security Council resolution, Riyad al-Maliki, the Palestinian ambassador to the U.N., vowed to bring the fight to the General Assembly, where "the U.S. will not be able to use this privilege," according to a statement cited by Al Jazeera, which noted that Tuesday was the 42nd time the U.S. vetoed a U.N. Security Council resolution concerning Israel and its occupation of Palestinian territory.
Israel's establishment in 1948 was marred by conflict with its Arab neighbors and led to the mass exodus of Palestinians to other parts of the region. Since then, the U.S. has emerged as the leading international ally of Israel, while Israel's foes fought two more major wars and have backed militant groups fighting in support of an independent Palestinian state.
At the center of this conflict has been Jerusalem, considered one of the holiest cities by Jews, Christians and Muslims. Ahead of Israel's creation, in 1948, Jerusalem had initially been designated an international city by the U.N., but the city was split between Israel and Jordan after the conflict. Following a second war in 1967, Israel seized the eastern half of the city and effectively annexed it in 1980, leaving Jordan only limited administrative powers over Islamic holy sites such as the Al-Aqsa Mosque. The move has not been recognized internationally, but was backed by Congress in 1995.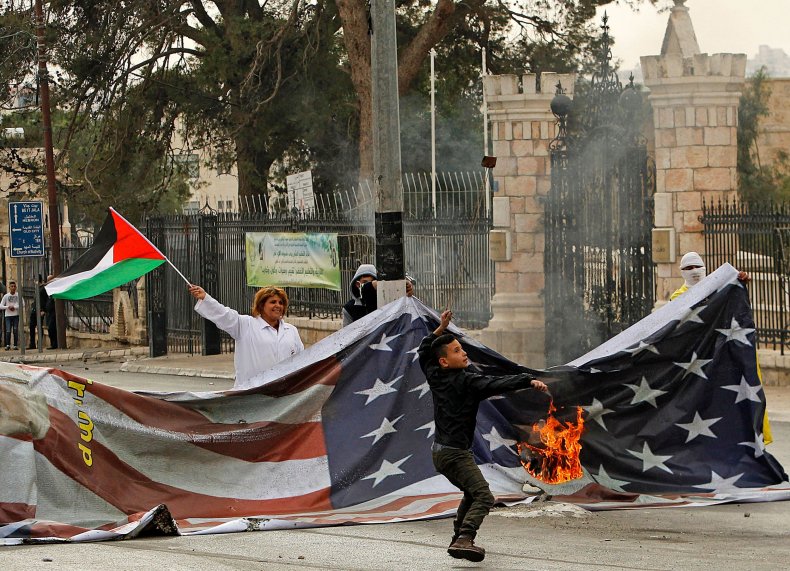 While Israeli Prime Minister Benjamin Netanyahu welcomed Trump's landmark announcement on the ancient city earlier this month, reactions from the rest of the international community have been overwhelmingly negative. Arab and Muslim nations saw the move as a dismissal of the Palestinian cause, over which many have avoided any relations with Israel. European powers, including key U.S. allies, felt the decision would further sabotage the already frozen U.S.-led Israeli-Palestinian peace process.
At home, Palestinians have taken to the streets to protest what they viewed as a dismissal of their claim to Jerusalem. Iran joined its Palestinian Sunni Muslim ally Hamas and Lebanese Shiite Muslim partner Hezbollah in calling for another intifada, an Arabic term used to describe two major Palestinian uprisings against Israeli forces in the late 1980s and early 2000s. Amid recent demonstrations, Israeli troops have shot dead several Palestinian protesters, including a well-known, wheelchair-bound activist, who lost his legs during Israel's 2008 aerial assault on Gaza.