Trump Wants to 'Make America White Again,' Says Black Leader in Congress After 'Shithole Countries' Comment
In the wake of President Donald Trump's branding Haiti and African nations "shithole countries", Congressional Black Caucus Chairman Cedric Richmond (D-La.) has accused the U.S. leader of wanting to "make America white again."
Calling the president's comments "racially insensitive and ignorant," the U.S. Representative said "all of the reservations we have had about negotiating with him on immigration are well-founded."
In a statement, Richmond said: "President Trump's comments are yet another confirmation of his racially insensitive and ignorant views."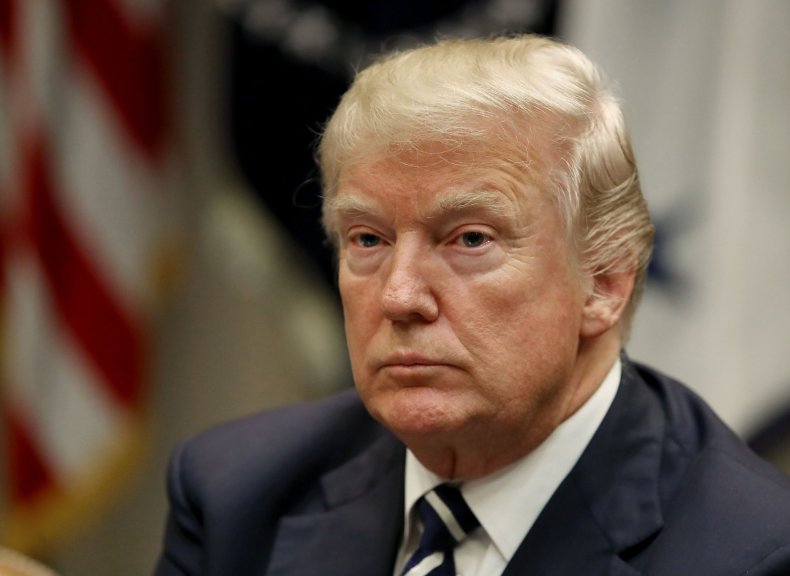 "It also reinforces concerns that we hear every day, that the president's slogan Make America Great Again is really code for Make America White Again," he added.
The president has come under fire after he referred to African countries and Haiti as "shithole countries" on Thursday, according to a Washington Post account of an Oval Office meeting with lawmakers.
During a discussion on immigration, Trump reportedly wondered: "Why are we having all these people from shithole countries come here?"
The White House has not denied that Trump made the controversial statements.
Richmond said the comments showed "Trump is more concerned with ending the future flow of immigrants from Africa and the African diaspora than providing relief to Dreamers who came here through no fault of their own."
He added: "Unfortunately, there is no reason to believe that we can negotiate in good faith with a person who holds such vile and reprehensible beliefs."
The U.S. representative also called on members of Congress to reject "any and all" of the Trump administration's efforts to end the Diversity Visa Program, a government lottery program for receiving a U.S. Permanent Resident Card.
Read more: Trump rants about immigrants from 'shithole' African countries, wants more people from 'countries like Norway'
Both Trump and Attorney General Jeff Sessions vowed to tighten restrictions on immigration, scrapping the State Department's Diversity Visa Lottery program for a "merit-based system of immigration."
The Immigration Act of 1990 established the program in a bid from Congress to provide lawful immigration opportunities for Irish immigrants fleeing an economic crisis in their home country.
The program sees 50,000 green cards awarded through the lottery each year. Principal applicants must have at least a high school education, two years of work experience and not be deemed "inadmissable" under U.S. immigration law.
Trump said in December that immigrants who come to the U.S. through the lottery system are picked from a "bin" and are "the worst of the worst" while speaking at a graduation ceremony at the FBI National Academy.
Trump pointed to two recent attacks in New York City, saying "Both terrorists came to our country through the dysfunctional immigration system that we are correcting, and rapidly. And one came through chain migration... the other, visa lottery."
He added: "They give us their worst people, they put 'em in a bin. But in his hand, when he's picking 'em, is really the worst of the worst. Congratulations, you're going to the United States."
Richmond accusing the president of having "injected his racist policies" into negotiations on immigration, pointing to his "unreasonable demands to completely end the Diversity Visa Program."
He added: "This program greatly benefits immigrants from African countries and provides an opportunity for them to achieve the American Dream."
"Now that his true motivations are clear, the Congressional Black Caucus calls on all Members of Congress, including those negotiating on the immigration deal, to reject any and all efforts to end the Diversity Visa Program."
Trump's recent comments are not the first time he has expressed negative opinions about the African continent.
In 2013, he tweeted: "Every penny of the $7 billion going to Africa as per Obama will be stolen—corruption is rampant!"
Thursday's statements have further fueled ongoing concerns about his lack of focus on Africa, including empty ambassadorial posts in key countries like South Africa, Egypt, Congo and Somalia.
A list maintained by the Washington-based American Foreign Service Association says eight of those posts are vacant.