Does Trump Want to Postpone UK Visit Until People Like Him More?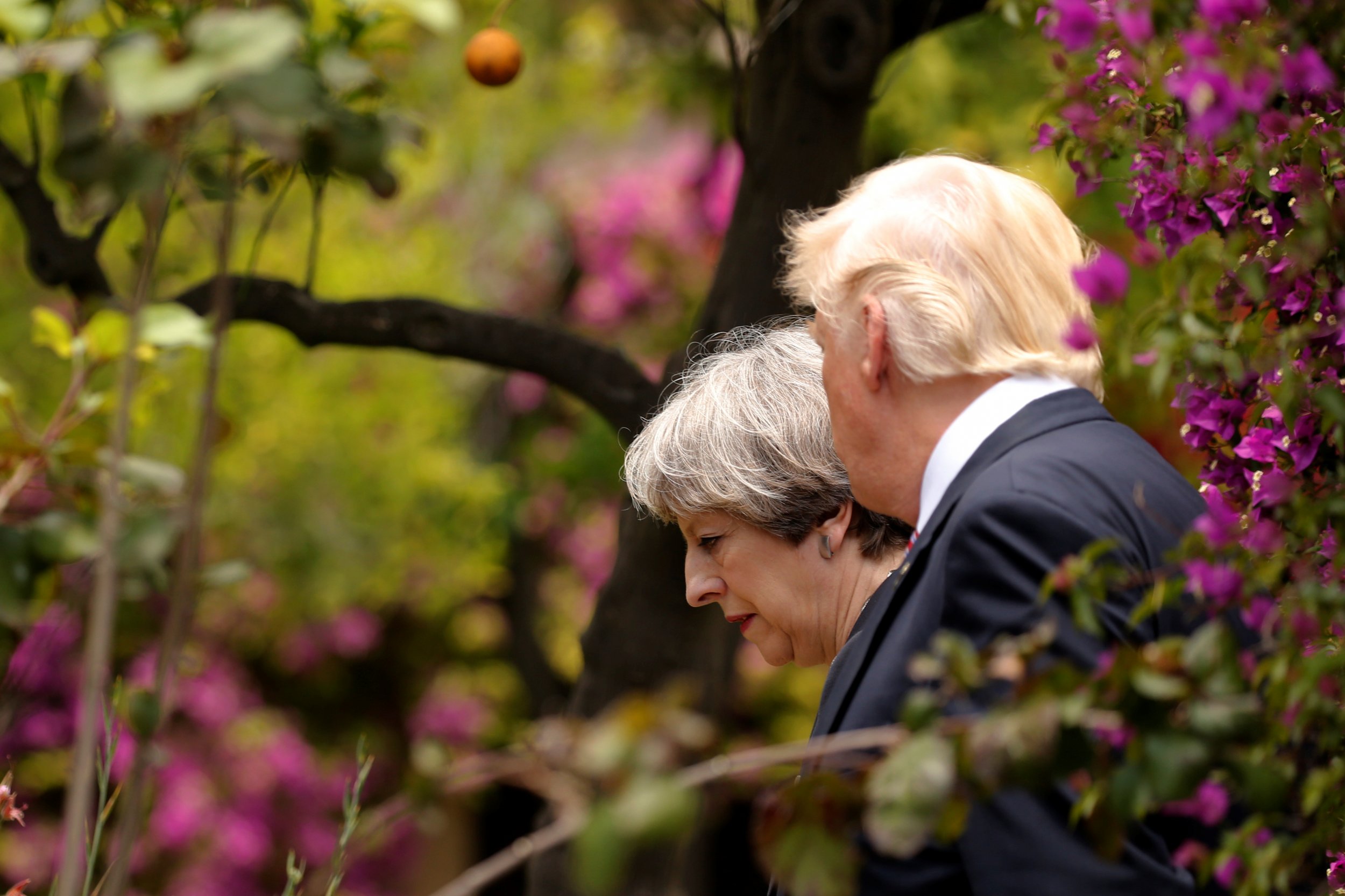 Will Donald Trump's planned visit to the UK go forward? Conflicting reports Sunday question whether the president may skip his state visit amid fears he'll be greeted by mass protests from the British public.
The president reportedly told UK Prime Minister Theresa May in a phone call that he wanted to postpone his trip until he would be met with a warmer welcome, a source told The Guardian. However, May's office insists there are no change to plans.
London Mayor Sadiq Khan, who has suffered repeated criticism from Trump, has called for the visit to be canceled, as have several members of Parliament. Khan said the government should withdraw the invitation for Trump to visit the country after the president hit out at the mayor following the terror attack on London Bridge on June 3.
Trump took to Twitter several hours after the attack, writing: "At least 7 dead and 48 wounded in terror attack and Mayor of London says there is 'no reason to be alarmed!'" However, Khan's spokesperson said Trump had taken his comments out of context, stating he was reassuring Londoners not to be alarmed by the increased police presence on the streets of the capital.
Trump's outburst at the mayor prompted a number of politicians to petition May to revoke Trump's invite to the UK, with a number of Londoners also hitting out at the president on social media.
Labour MP David Lammy said in a series of tweets following Trump's criticism of Khan: ""You are truly beneath contempt. You are just a troll. Show some bottle please PM. Cancel the state visit and tell Trump where to get off.
"You demean your office by misquoting and smearing the Mayor of a city that has just been attacked and is also the capital of your close ally. You besmirch the presidency, you taint previous Presidents with your behavior & you bring shame on your great country and its great people."
Labour leader Jeremy Corbyn cheered the possibility of Trump's visit being canceled, saying in a statement on Twitter that it would be "welcome, especially after his attack on London's mayor & withdrawal from #ParisClimateDeal."
But UK Prime Minister Theresa May's office claimed there had been no withdrawal of an invitation to President Trump, and said the invite still stood.
"We aren't going to comment on speculation about the contents of private phone conversations. The Queen extended an invitation to President Trump to visit the UK and there is no change to those plans," a spokeswoman for May's office told Reuters.