Trump Wants Stormy Daniels Case Settled Behind Closed Doors
President Donald Trump and his personal lawyer Michael Cohen on Monday (April 2) moved to privately settle a lawsuit by adult film star Stormy Daniels who is seeking to free herself from a non-disclosure agreement about an affair she alleges she had with Trump.
Trump and Cohen filed a motion in a federal court in California to compel Daniels' suit to go to closed arbitration.
On Wednesday, Daniels' lawyer, Michael Avenatti, filed court documents calling for a jury trial and to have both Trump and Cohen give sworn deposition about the alleged affair and $130,000 in "hush money" Cohen paid to secure Daniels' silence days before the 2016 election.
Daniels—whose real name is Stephanie Clifford—argues the agreement she signed is invalid because Trump never put his signature to it. She says she should be able to speak freely about her alleged relationship with Trump between 2006 and 2007.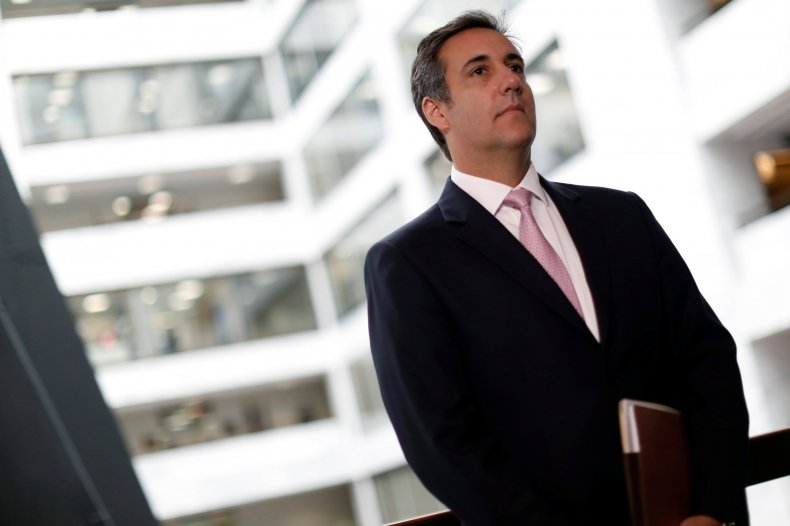 She has offered to return the money to Cohen, which was paid to Daniels through a shell company, and free herself from the agreement to "set the record straight."
Avenatti's motion for a jury trial and to question the president under oath was ruled premature on Thursday by a Los Angeles federal judge. The judge said the case is "not the most important matter on the court's docket."
Read more: Trump lawyer Michael Cohen made "illegal" campaign contribution with Stormy Daniels payoff, says former FEC chairman
Avenatti said at the time that he plans to refile his request for a jury trial as soon as Trump's attorneys formally demand arbitration.
"We will vigorously oppose the just-filed motion by DJT and MC to have this case decided in a private arbitration, in a private conf room, hidden from the American public," Avenatti wrote on Twitter on Monday. "This is a democracy and this matter should be decided in an open court of law owned by the people."
Through the White House, Trump has denied he had an affair with Daniels. "There was no knowledge of any payments from the president," said White House Press Secretary Sarah Huckabee Sanders when asked about the allegations in early March.
Early in March, Trump's lawyers had already sought to compel private arbitration in the case and argued Daniels owes $20 million for violating the terms of the agreement by talking about the alleged affair.
During an interview on 60 Minutes in late March, Daniels said she had sex with Trump once and that he offered to help her get a spot on his reality show The Apprentice. She also said she was threatened by someone who told her to leave Trump alone. Trump's lawyer, Brent Blakely, called the accusation "false and defamatory."
Avenatti has been appearing on multiple talk shows to draw attention to the case and make his client's allegations public. "At this point, I don't see how the case gets resolved short of the truth coming out," he said on CBS This Morning on Wednesday.