Trump To Call Trade A Key Part Of National Security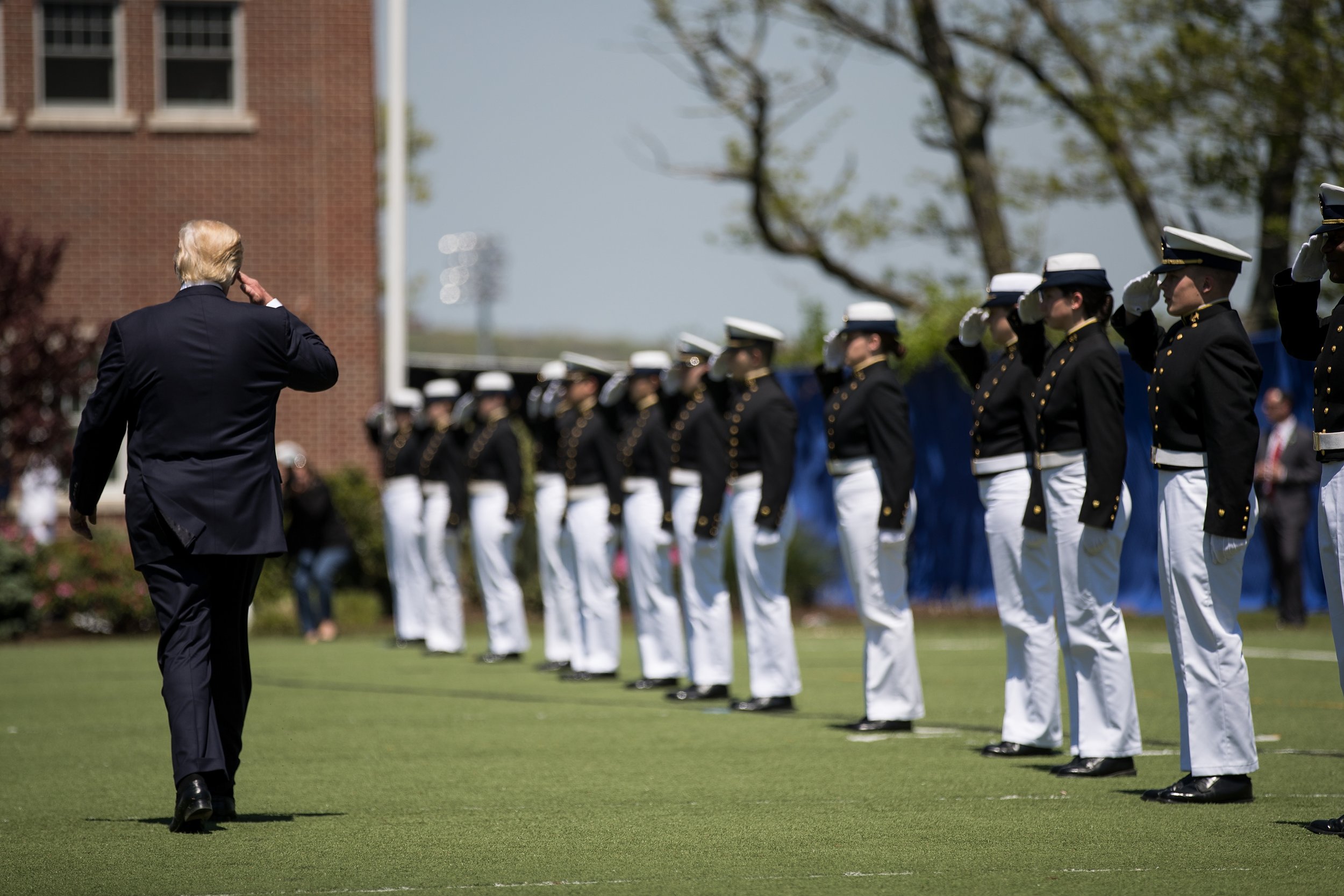 President Donald Trump will put "fair" global trade at the center of America's national security strategy, reframing economic security as a pillar of national security, the White House said on Monday.
"When I came into office...unfair trade practices had weakened our economy and exported our jobs overseas," Trump is expected to say in a security speech timed for 2 p.m. Eastern time, according to the White House. "Nearly one year later, although serious challenges remain, we are charting a new and very different course."
The administration will, "insist upon fair and reciprocal economic relationships to address trade imbalances" as part of its strategy," the document says.
Trump's focus on America's supposed failure in trade was a central theme of his 2016 presidential campaign. The new national security plan, however, serves as his first chance to create a framework for that worldview, a plan that will be put into action by the rest of his national security team.
"The strategy affirms the belief that America's economic security is America's national security," a senior administration official told reporters in a briefing call on Sunday. "In some ways the global balance of power has shifted in unfavorable ways to America's interests. We do live in a global competition, and how we advance our goals is more critical than ever."
Trump isn't the first president to mention economic issues as crucial to security. In 2015, President Barack Obama's national security strategy document included a small section on trade and economic development, and also considered climate change a "threat" to national security.
Trump's plan, however, has trade as one of its four central pillars, titled "Promoting American Prosperity"—and climate change is not among them.
"The reason they're pushing the economic issues, is partly because they believe them but partly because that was one of the main messages that propelled candidate Trump into office," Nora Bensahel, a professor at American University's School of International Service.
During the presidential campaign Trump repeatedly criticized trade deals struck by his predecessors, referring to them as "horrible" and promising to renegotiate them when he took office. He argued that trade deals were sapping U.S. power by allowing jobs and money to move overseas, and used that rhetoric for pulling out of negotations for a deal covering trade in Asia and for raising the possibility that he will end the NAFTA trade agreement with Canada and Mexico.
Critics have said that Trump's push against trade deals could hurt the U.S. economy, with other countries potentially adding taxes that will increase the costs of products for the U.S. or the price of U.S. products overseas.
Much of the rest of the strategy represents a "softening" of Trump's past rhetoric, Bensahel said.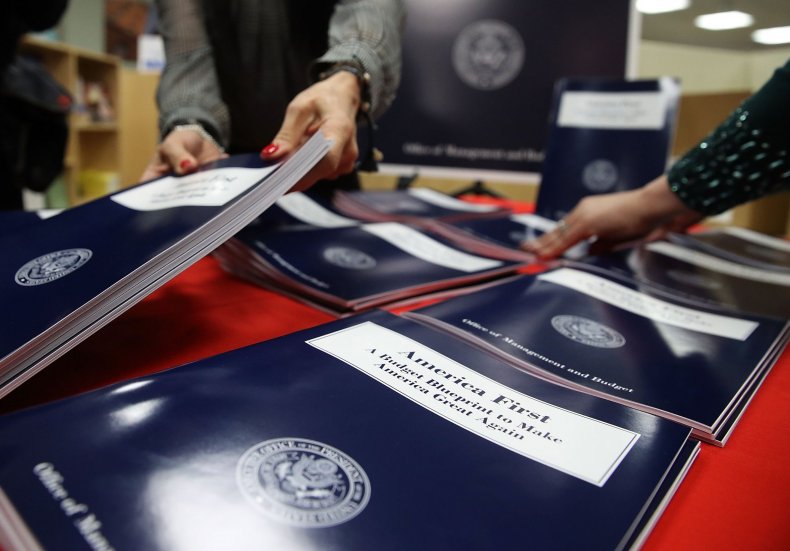 The document calls for strengthening U.S. diplomatic capabilities, though it is unclear how, given the administration's desired 30 percent cut to the State Department. Other areas, like its measured support of NATO, bump into Trump's routine criticism of international organizations.
The plan also focuses on various military threats to the U.S., including North Korea, Iran, Russia and China. While looking to get allies to spend more on defense, the document confirms the U.S. need for warfighting partners.
In advance of the release of the strategy national security adviser H.R. McMaster has made multiple speeches where he has repeated that "'America First' does not mean America alone," a reference Trump's campaign slogan. Experts say they are pleased to see that America is not fully disengaging from its traditional role as the global leader.
"The question is, will we put America first in a way that is harmful to the interests of others?" said Michael O'Hanlon, a senior fellow at the Brookings Institution. "I thought that candidate Trump might in fact do so. So far, President Trump has often been more careful than he said he'd be if elected, so I'm somewhat reassured."
The difference between the more measured stances contained in much of the document and Trump's more aggressive public posturing has drawn criticism from some experts, one of whom cited a tactic used by internet trolls to make it unclear if someone is being serious or not.
"So many sections of the strategy are such deep contrast to the president's actual statements and behavior that it may be the very first national security strategy to follow Poe's Law," Peter Singer, a senior fellow at New America Foundation.
Presidents since Ronald Reagan have been required to write national security strategies for Congress, although the documents are not typically produced every year. Obama and George W. Bush released two plans during their eight years.
Administrations don't always closely follow their strategies, although they do typically serve as a good guide to how a president thinks about the world.
"These security strategies are broad by their very nature, but they do signal the administration's intent," Bensahel said. "In this administration where the president tweets out policies and doesn't seem constrained by the choices that are presented to him, I think it's a lot less clear how closely it will be followed."