Donald Trump's War with Iran Would Be 'Only Thing People Care About,' Even if They Don't Know It Yet, Senator Chris Murphy Warns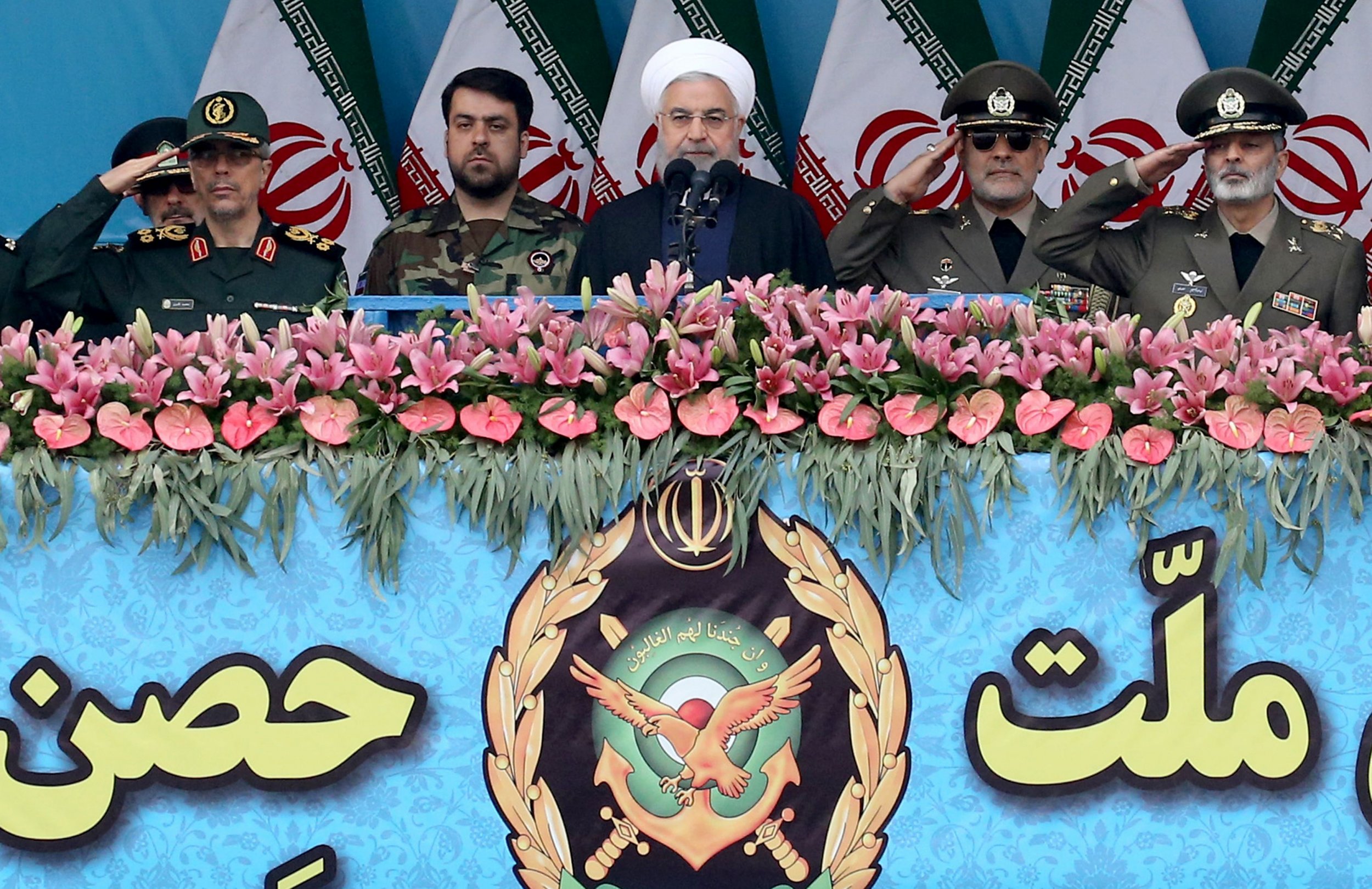 Though not all Americans have been following the escalating tensions between President Donald Trump's administration and Iran, Senator Chris Murphy has warned that any conflict with the Islamic republic would nevertheless have a far-reaching impact on their lives.
In a conversation with Newsweek, Murphy criticized how the White House and his Republican colleagues have handled heightened tensions with Iran, which Trump and his officials have accused of plotting to attack U.S. interests in the region.
The Connecticut Democrat called the current state of affairs "predictable and avoidable," describing it as largely the product of what he saw as the administration's missteps, such as leaving a 2015 nuclear deal last year and placing strict sanctions on Tehran.
Murphy, having been briefed on evidence purported to show Iran's regional designs, told Newsweek that "the intelligence does not say Iran is taking action unilaterally without regard to previous American decisions."
While the lawmaker said he has observed signs of Iranian aggression in the region, he said this did not come "out of the blue," and even everyday citizens not heavily invested in foreign affairs could suffer the consequences of further U.S. provocations.
"Folks in my state don't tend to care about the Middle East until it's all they care about," Murphy told Newsweek. "The problem is if we do get into a war with Iran, it will be the only thing they care about, that they'll be sending their sons and daughters to fight and die in an ill-conceived war."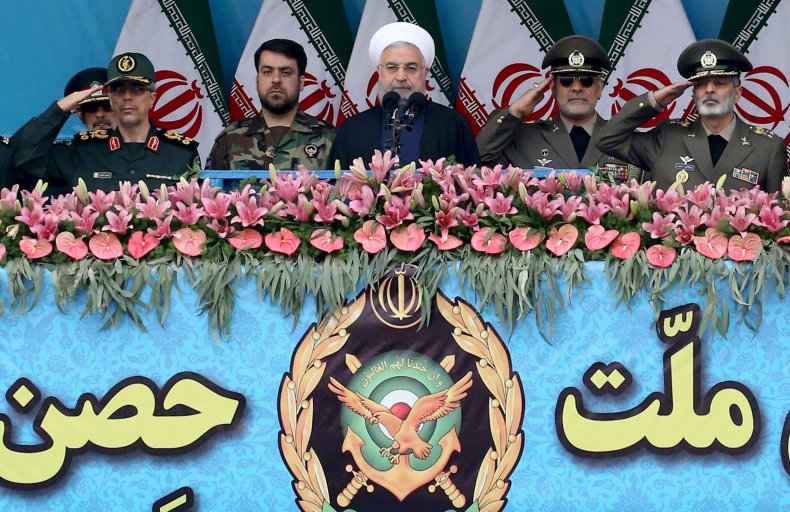 Newsweek previously reported on a Pentagon meeting two weeks ago in which Acting Defense Secretary Patrick Shanahan laid out both offensive and retaliatory military options against Iran on behalf of National Security Adviser John Bolton, a known advocate for U.S. intervention across the globe. A reportedly scaled-down version of this plan was set Thursday to be presented at the Pentagon.
Though few details have been made public about the "troubling and escalatory indications and warnings" that Bolton said justified the early deployment of the USS Abraham Lincoln carrier strike group and a bomber task force to the Middle East earlier this month, the administration presented its case to members of Congress on Tuesday. Murphy, who was among those to be briefed early, was only one of several to express doubts.
As Newsweek reported last week, the intelligence was said to include satellite imagery—some of which was provided by Iran's archfoe, Israel—suggesting Iranian forces were hiding missiles on small boats, and other information regarding the posture of Tehran-backed militias in Iraq, from which Washington has pulled its diplomatic staff. One U.S. military official also told Newsweek at the time that the "threat stream" communicated by the National Security Council "doesn't line up" with what's been observed by the Pentagon.
While not everyone in the U.S. may be keeping tabs on developments with regard to Iran, about half (51 percent) of adults expected to go to war "within the next few years," according to a poll published Wednesday by Reuters and Ipsos. At the same time, nearly an equal amount (49 percent) were critical of Trump's handling of the issue and some 61 percent still backed the nuclear deal, which continued to be supported by fellow signatories China, France, the EU, Germany, Russia and the United Kingdom.
Up to 60 percent also opposed a preemptive strike against Iran, but 27 percent—over a quarter of those asked—said they didn't know whether or not it was a good idea. Murphy and fellow Senator Tom Udall, of New Mexico, attempted to force a vote Tuesday on denying funding for preemptive military action against Iran among the Foreign Relations Committee, but the motion failed 13-9, with all Republicans, except Senator Rand Paul, of Kentucky, opposing.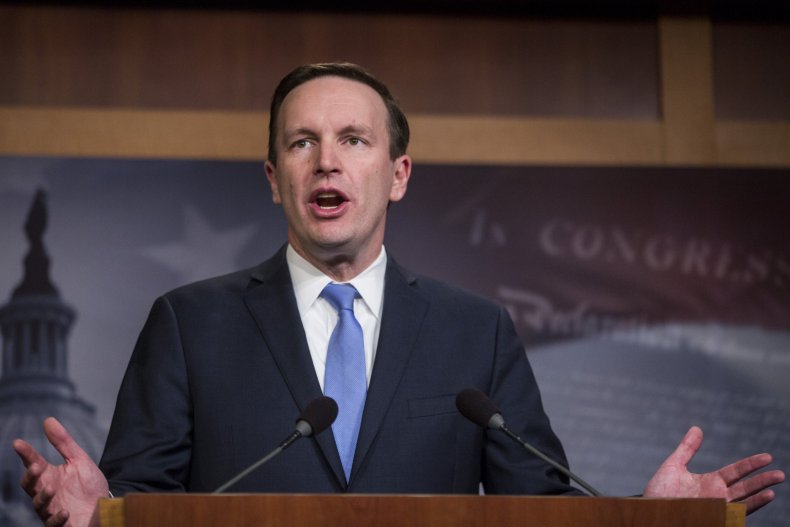 Even when lawmakers have managed to come together in an attempt to limit Trump's power to engage in conflicts, the president has overridden their efforts. The Senate and the House of Representatives voted for the first time ever in favor of invoking the 1973 War Powers Act in an attempt to block the administration from supporting the Saudi-led war against Yemen's Zaidi Shiite Muslim rebels, known as Ansar Allah, or the Houthi movement, amid accusations that the kingdom was responsive for massive civilian casualties, but Trump vetoed the motion last month.
Trump, who has displayed an intimate relationship with Saudi Arabia and its royal family even after allegations emerged that its ruling Crown Prince Mohammad bin Salman was behind the killing of prominent Washington Post journalist Jamal Khashoggi, argued that the "resolution is an unnecessary, dangerous attempt to weaken my constitutional authorities, endangering the lives of American citizens and brave service members, both today and in the future."
Murphy was among those who sponsored that resolution and now he has expressed concern that Trump may use current tensions with Iran to expand U.S. support to Saudi Arabia. The Houthis, which Washington has accused of receiving direct support from Tehran, recently claimed attacks on a Saudi oil pipeline and an arms depot, and though Congress had the ability to veto weapons sales, Murphy said he had information that the administration was planning to use an obscure emergency loophole in the Arms Control Act to bypass lawmaker's efforts.
"It could set a precedent in which Congress will never ever vote for another arms sale in the most dangerous part of the world," Murphy told Newsweek, arguing that future administrations could argue in favor of a "permanent emergency" to justify a role in the overlapping crises of the Middle East. "That's an incredibly dangerous place to be in."