Will Trump Start a War With North Korea If Rex Tillerson Leaves the State Department?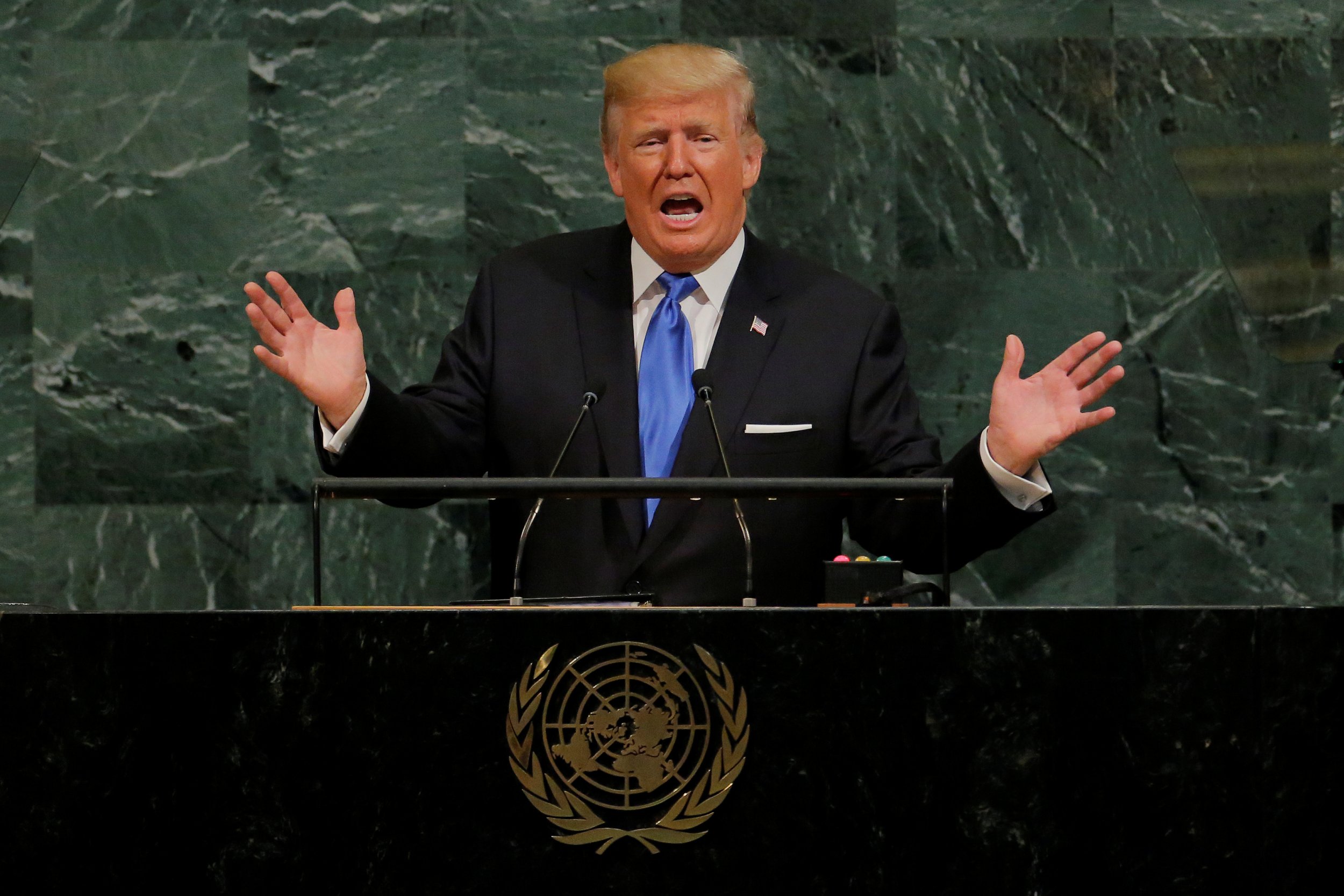 President Donald Trump's threats of war with North Korea may become more than mere words should Secretary of State Rex Tillerson be fired and replaced with current CIA Director Mike Pompeo.
Former congressman Pompeo has taken a hardline stance on military actions, particularly in his discussions about Kim Jong Un's rogue state this year, and may serve to increase global fright of a war on the Korean Peninsula if he succeeds Tillerson, who has been more moderate.
But Tillerson's more diplomatic approach has put him at odds with the president. The best example came on September 30, when Tillerson said the U.S. had two or three diplomatic channels to Pyongyang open, only to be thrown under the bus publicly by the president in two successive tweets the next day:
"I told Rex Tillerson, our wonderful Secretary of State, that he is wasting his time trying to negotiate with Little Rocket Man...Save your energy Rex, we'll do what has to be done!"
Pompeo appears more in line with Trump than Tillerson on Kim's possible removal from power.
"It would be a great thing to denuclearize the peninsula, to get those weapons off of that, but the thing that is most dangerous about it is the character who holds the control over them today," Pompeo said at the Aspen Security Forum in Colorado in July according to CNN. "So from the administration's perspective, the most important thing we can do is separate those two. Right? Separate capacity and someone who might well have intent and break those two apart."
At another security forum in October, Pompeo again asserted that U.S. had to be prepared for possible nuclear aggression by the North.
"From a US policy perspective, we ought to behave as if we are on the cusp of them achieving that objective," Pompeo said. "They are so far along in that, it's now a matter of thinking about how do you stop the final step."
And unlike Tillerson, Pompeo reportedly has a better personal relationship with the president. Tillerson joined the so-called "Trump Humiliation Club" in October, praising the president publicly after reports leaked that he had called him a "fucking moron" in private and had considered resigning after half a year at his post.
Trump has come to rely on Pompeo on national security and even bring him along to other meetings following his daily intelligence briefing, Politico reported last month. That report pegged Pompeo as the leading candidate to take over Tillerson's spot.
Tillerson's work at the State Department has faced heavy criticism, both due to the lack of hiring at key traditional diplomatic positions and his inability to adapt to the job.
Now, a political novice and more even-tempered Tillerson could be gone with a long-time hardliner in Pompeo waiting in the wings.