Trump Warns Iran: 'Never, Ever Threaten the United States Again'
President Donald Trump threatened Iranian leader Hassan Rouhani with "consequences the likes of which few have ever suffered before" in an explosive all-caps Twitter posting late on Sunday.
The tweet followed a speech by the Iranian president earlier on Sunday in which he warned, "Mr Trump, don't play with the lion's tail, this would only lead to regret," according to state news agency IRNA.
Rouhani, however, left open the possibility of peace between the countries, adding that the U.S. "must understand that war with Iran is the mother of all wars and peace with Iran is the mother of all peace."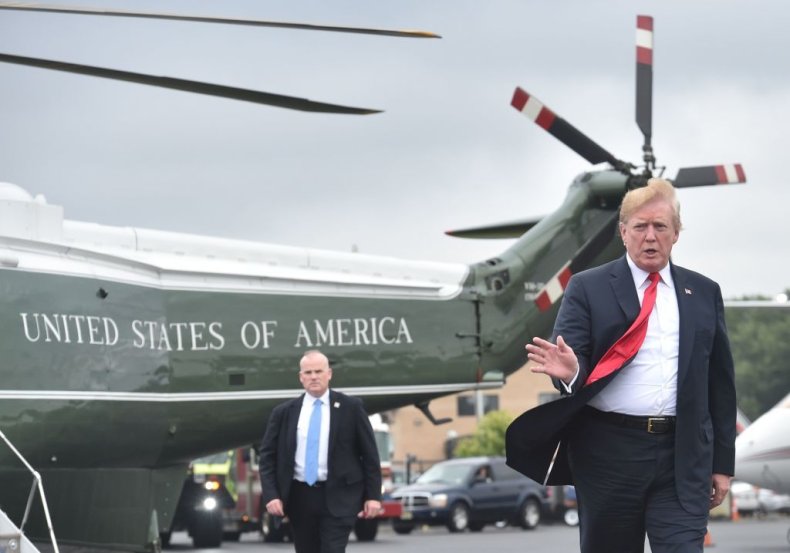 Trump directly addressed the Iranian leader with his threat.
"To Iranian President Rouhani: NEVER, EVER THREATEN THE UNITED STATES AGAIN OR YOU WILL SUFFER CONSEQUENCES THE LIKES OF WHICH FEW THROUGHOUT HISTORY HAVE EVER SUFFERED BEFORE. WE ARE NO LONGER A COUNTRY THAT WILL STAND FOR YOUR DEMENTED WORDS OF VIOLENCE & DEATH. BE CAUTIOUS!" he tweeted.
Secretary of State Mike Pompeo had earlier accused senior Iranian leaders of resembling a "mafia more than a government."
"To the regime, prosperity, security, and freedom for the Iranian people are acceptable casualties in the march to fulfill the revolution," Pompeo said Sunday night at the Ronald Reagan National Library in Simi Valley, California, reported CNN.
"The level of corruption and wealth among regime leaders shows that Iran is run by something that resembles the mafia more than a government," said Pompeo, who also pledged unspecified support for Iranians unhappy with their government.
The escalation in rhetoric came as the Trump administration has launched an offensive of speeches and online communications meant to foment unrest and help pressure Iran to end its nuclear program and its support of militant groups, according to U.S. officials familiar with the matter, reported Reuters.
Iran has faced increased U.S. pressure and looming sanctions following Trump's decision to withdraw the United States from a 2015 international deal over Iran's nuclear program. Tehran has said its nuclear work is just for electricity generation and other peaceful projects.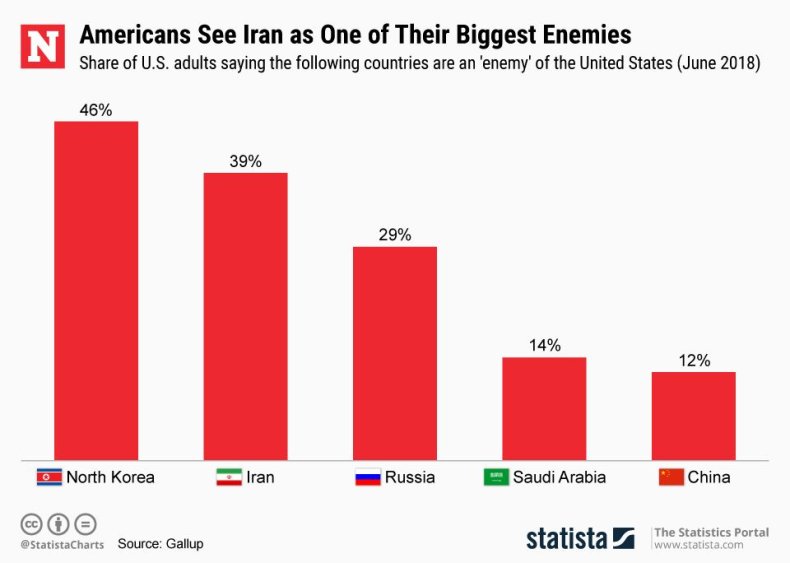 This article was updated to include an infographic from Statista.