Trump Warns Russia, Syria and Iran Not to Kill Innocent Civilians in Syria's Idlib Province
President Donald Trump took to Twitter on Thursday to warn several American adversaries not to kill innocent civilians in the northwestern region of Syria amid violence with government forces.
"Russia, Syria, and Iran are killing, or on their way to killing, thousands of innocent civilians in Idlib Province. Don't do it!" the president wrote on Twitter.
He added that Turkey "is working hard to stop this carnage."
The warning comes amid a potential humanitarian crisis in the region as rebels try to maintain control of what is reportedly their last stronghold in the region with their battle against the regime of Syrian President Bashar al-Assad.
A reported escalation in strikes in the Idlib Province carried out by Russian and Syrian forces in December alone has killed dozens of innocent civilians and displaced tens of thousands of people, many of whom reportedly have sought safety in Turkey.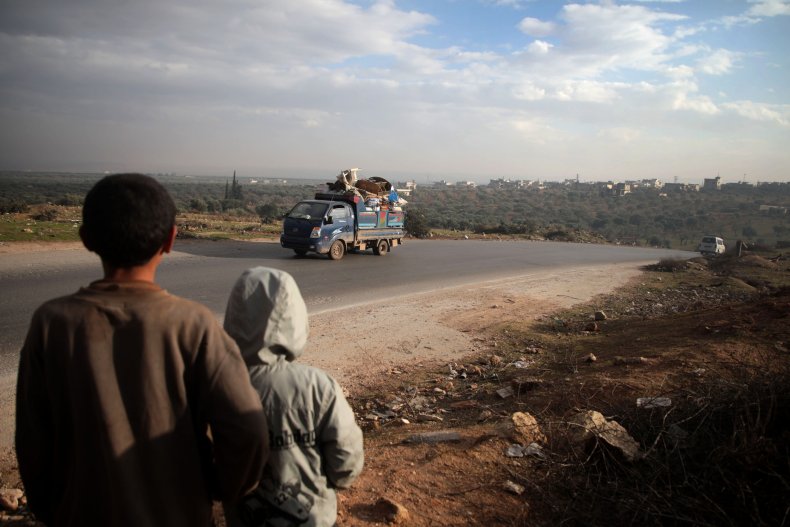 A spokesman for the secretary general of the United Nations said Tuesday that more than 500 children were injured or killed in the first nine months of 2019 and at least 65 children so far were killed or injured this month. Of the more than 3 million people in the Idlib Province, the intergovernmental organization believes over half of them have been internally displaced.
Trump's message the day after Christmas was not the first time he's warned Russia, Syria and Iran to leave innocent civilians out of the bloody Syrian civil war that's raged for years.
In June, amid more reported government airstrikes that took the lives of civilians, Trump announced that the "World is watching this butchery."
"Hearing word that Russia, Syria and, to a lesser extent, Iran, are bombing the hell out of Idlib Province in Syria, and indiscriminately killing many innocent civilians," the president tweeted at the time. "The World is watching this butchery. What is the purpose, what will it get you? STOP!"