If Trump's Impeached, Warriors Could Still Visit White House, Iguodala Says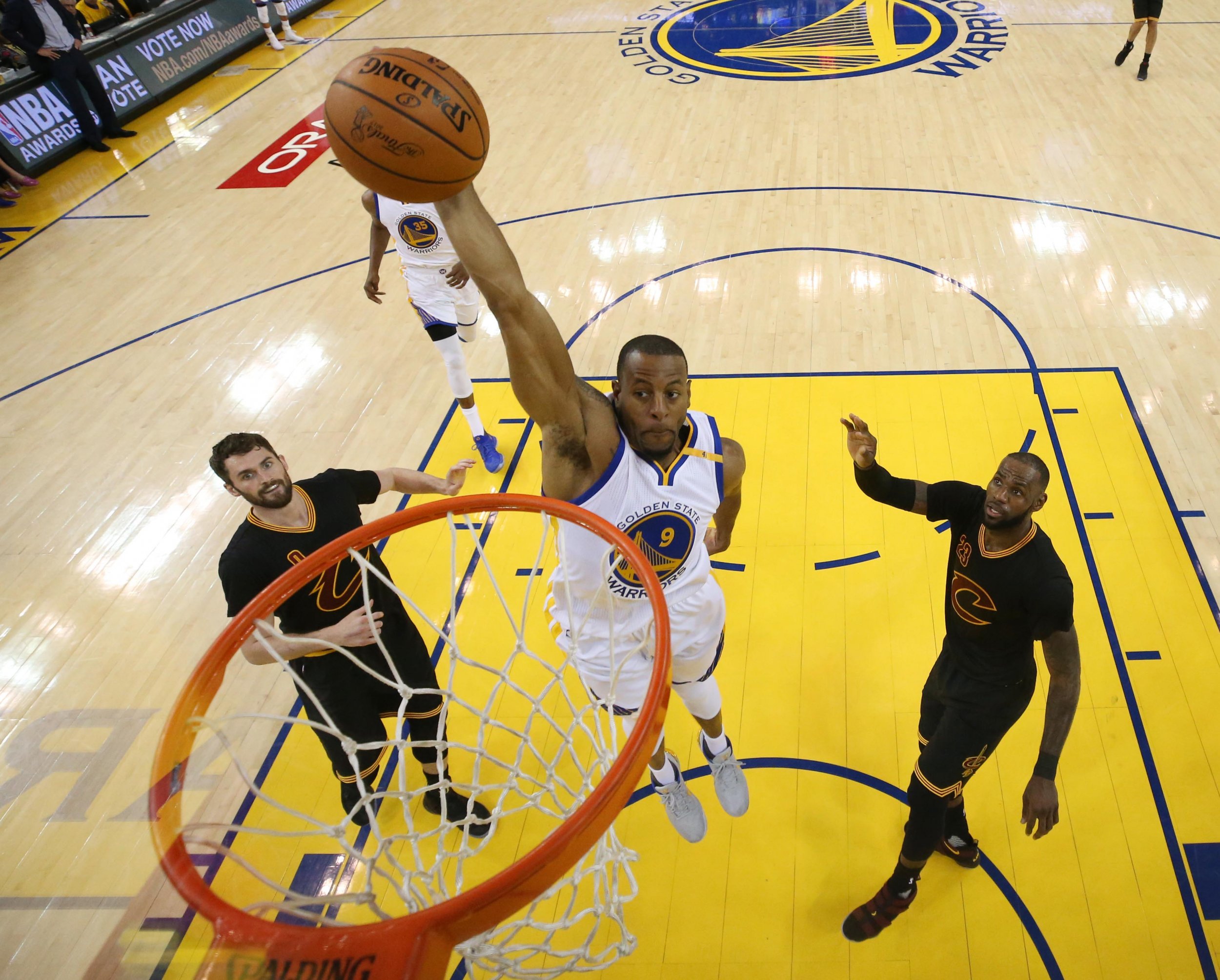 The Golden State Warriors found themselves at the center of both the political and basketball universe in the days since they captured their second NBA title in three years. Unconfirmed reports stated the team had unanimously decided not to visit President Donald Trump's White House, a perceived protest and admonition of the Republican and a tradition that's seen all of the country's four major sports' champions enjoy the West Wing.
Owner Joe Lacob said the team had yet to be invited at all, and that it would decide in the future to attend if asked.
The hot-button controversy seemed to be over, until the comments made by Warriors forward Andre Iguodala to USA Today before Golden State clinched the title Monday in Game 5 of the NBA Finals.
The 33-year-old swingman, known as a ferocious defender and dunker as well as being socially conscious, suggested it's possible Trump may not even be in the White House by the time the team potentially heads to Washington D.C. and that a scheduling conflict could eventually lead to the country's buzzy aspersion, "fake news."
"Maybe (Trump) doesn't (invite us) and we don't go, or we don't say anything and make a big deal of it, and he doesn't make a big deal of it and we go our separate ways," Iguodala said, though the report noted he's also known to be sarcastic.
"Y'all might write about it. I might call him and say, 'If they ask, just say our schedules conflicted.' And then if y'all write something, we'll say, 'Fake News,'" Iguodala said.
He also added that the team will go with whatever decision leader and two-time league MVP Stephen Curry makes. Though he also said "hell nah" when asked about his taking part in the visit.
"We're going to do what our leader (Curry) does," Iguodala said. "I think we handle (the White House situation) when it gets there. I mean, it may be different. There might be somebody different in (office). That's a realistic thing to say though, right? So you don't know what's going to happen."
Iguodala also said he believed that Trump has made the racial divide in the country worse since he was sworn in.
"We all know (that it is getting worse)," he said. "I think it's just the ignorance, the convenient ignorance. (It's) not to say that people aren't aware, but they just don't want to address it (because) they don't want to be attached to it so they ignore a lot of the bad things that happen. I feel like there are actions that occur, that continue the dividing of everyone. And I think that's done on purpose."
The issue has been a bed of controversy for the Warriors this season, though not necessarily from Iguodala. Golden State head coach Steve Kerr often blasted Trump and his policies, saying last month that Trump is a "blowhard" who was "ill-suited" for office.
And in February, Curry took umbrage with the chief executive of one of his sponsors, who claimed Trump was a "real asset" to the country.
Under Armour CEO Kevin Plank made the comment to which Curry shot back later: "I agree with that description," Curry said, "if you remove the 'et'" from asset. "
Some members of the Super Bowl-champion New England Patriots refused their White House visit and ceremony earlier this year.