Trump Was Allegedly Kept From 'Brink of Rage' by Song From 'Cats'
White House staff allegedly kept former President Donald Trump from "the brink of rage" by repeatedly playing him songs like "Memory" from the musical Cats.
A preview copy of former White House Press Secretary Stephanie Grisham's upcoming memoir, I'll Take Your Questions Now: What I Saw in the Trump White House, reveals that a White House "Music Man" would soothe Trump by playing the song and other favorites, according to The New York Times.
"At one point, she writes, Mr. Trump's handlers designated an unnamed White House official known as the 'Music Man' to play him his favorite show tunes, including 'Memory' from Cats, to pull him from the brink of rage," the Times reported.
The paper identified the "Music Man" as Max Miller, a former boyfriend of Grisham who was also a Trump aide and now a Republican candidate for Congress in Ohio. Trump endorsed Miller in February, describing him as "a wonderful person who did a great job at the White House."
Newsweek reached out to the Miller campaign and Trump's office for comment but did not receive a response before publication.
Grisham also wrote, according to the Times, that she began to "regret" her decision to take a job at the White House after discovering that Trump's "temper wasn't just for shock value or the cameras," describing the former president's fits of rage as "terrifying."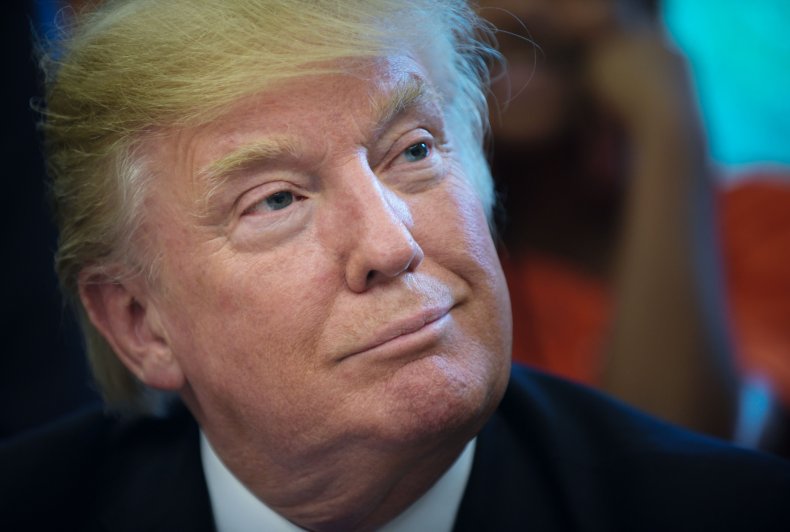 Trump allegedly displayed an especially bad temper during heated encounters with his lawyers, like former White House Counsel Pat Cipollone.
"He didn't like them telling him that things he wanted to do were unethical or illegal," Grisham reportedly wrote. "So he'd scream at them. But then he'd usually listen. And then yell at them again later."
"Memory," probably the most well-known song from Cats, is sung by the musical's character Grizabella, an older formerly glamorous cat that has become an outcast. The melancholy song finds Grizabella "all alone in the moonlight" as she dreams of "the old days."
There is reason to believe that "Memory" is one of Trump's favorite show tunes, as both it and "The Music of The Night," from The Phantom of the Opera (another Andrew Lloyd Webber show), were reportedly in heavy rotation during Trump's 2016 campaign rallies.
The former president also professed his fondness for musicals by Webber in his 2004 book Think Like a Billionaire, writing that his "favorite Broadway show is Evita by Andrew Lloyd Webber" while noting that the musical was not in production but he was "hopeful that they'll bring it back."
I'll Take Your Questions Now: What I Saw in the Trump White House is set to be published on October 5. Trump has not yet publicly commented on the book.