Donald Trump Was Offered Land in National Park to Build Golf Course by Zimbabwe's President
The leader of Zimbabwe revealed this week that he has offered President Donald Trump the chance to build a golf course in a national park in the struggling African country.
President Emmerson Mnangagwa told an investors' forum in New York, where he is attending the U.N. General Assembly, that he wanted to bring foreign investment to Zimbabwe and hoped to appeal to Trump's love of golf by offering him land in Victoria Falls National Park, which is world-famous for its wildlife.
Mnangagwa took office in November 2017 after the end of Robert Mugabe's rule and narrowly won a disputed election in July. He is on a mission to attract foreign investment in areas such as agriculture, mining and tourism to combat Zimbabwe's growing economic crisis.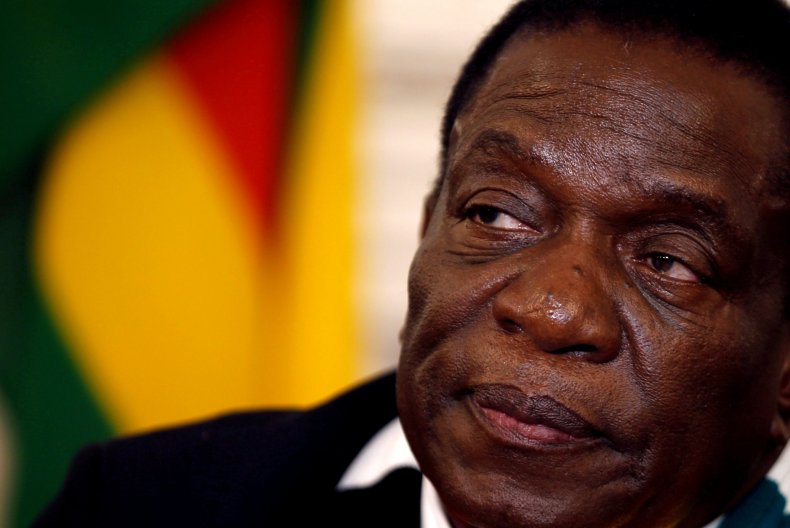 Mnangagwa said he met with staffers from the Trump administration while attending the 2018 World Economic Forum earlier this year in Davos, Switzerland. "I told his people that if President Trump wishes, I will offer him ground in Victoria Falls in the national park," he said, according to News Day.
"We have wildlife national park in Victoria Falls, but I had offered President Trump ground to build a state-of-the-art golf course so that as he plays, he can be able to see the big five," he added, referring to the lion, leopard, rhinoceros, elephant and Cape buffalo.
The United States renewed sanctions on Zimbabwe in July for what is described as a lack of democracy. The sanctions date back from the years of Mugabe's corrupt rule, but Mnangagwa has pledged to improve relations with Western countries.
Mnangagwa also told the forum that he wanted to reform the public sector and cut red tape to make Zimbabwe more attractive to foreign investors.
The country is struggling with debts stemming from Mugabe's rule, crumbling infrastructure and a lack of jobs.
In addition to the economic crisis, alleged irregularities during the voting count and violence after the election have led to only lukewarm foreign support for Mnangagwa and his ZANU-PF party, The Guardian reported.